Some Simple Newborn Parenting Advice from a First Time Mom! 
This post and giveaway were made possible by iConnect and Dreft. I was compensated for my participation in this campaign, but all opinions are 100% mine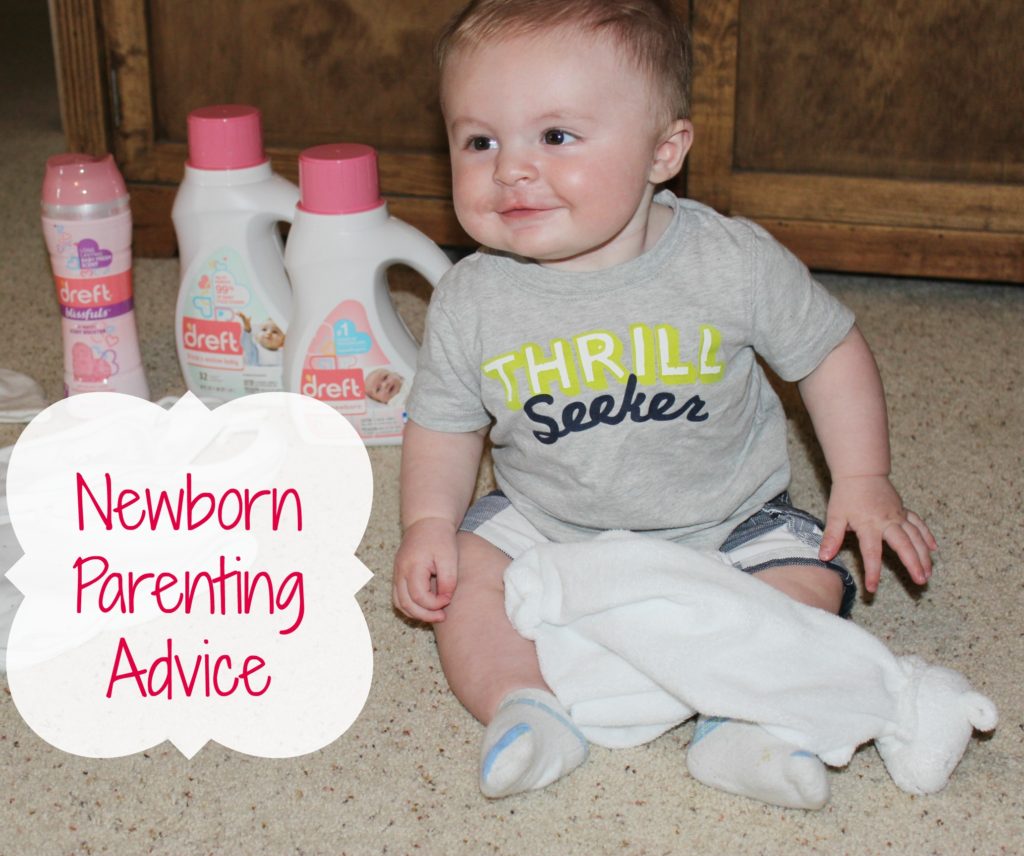 I am a first time mom, to my sweet little guy Clay! He just turned 6 months old on the 20th of this last month! The first few months were a complete blur from sleep exhaustion and just all the changes that took place. Our little guy spent a whole week in the NICU as he was diagnosed with Congenital Adrenal Hyperplasia, he is a salt waster. It can be life threatening, and we almost lost him. He is now doing extremely well and thriving! We are truly blessed to have this little man in our lives!
I thought it would be fun to share some newborn parenting advice to help all you first time parents out! There were so many things I had to learn along the way, it was crazy!
Tips for First Time Parents 
Learn as You Go: I thought reading all the parenting books out there would help me know it all, but there is so much you have to learn as you go. Every child is different so what works for some parents may not work for your baby. So, take a deep breath and you will make it through!!! I promise!
Accept Help: Have you ever heard that saying, it takes a village to raise a child…. that is no joke!! They are a lot of work, especially the first few months. You have all the feedings around the clock, diaper duty, and regular household chores. Accept help from loved ones, it truly will save you! Don't try and be a hero!
Freeze Meals: This is one I say is a must. You think it only takes a short time to whip up a meal, but when you are holding a newborn and trying to work around naps and feedings you have little to no time. Get some freezer meals ready! It helps so much! I did like lasagna, sausage balls, hot pockets and such. Also if you want buy quick meals that take little to no time.  My little guy made me hold him with every nap, he hated sleeping alone and still does.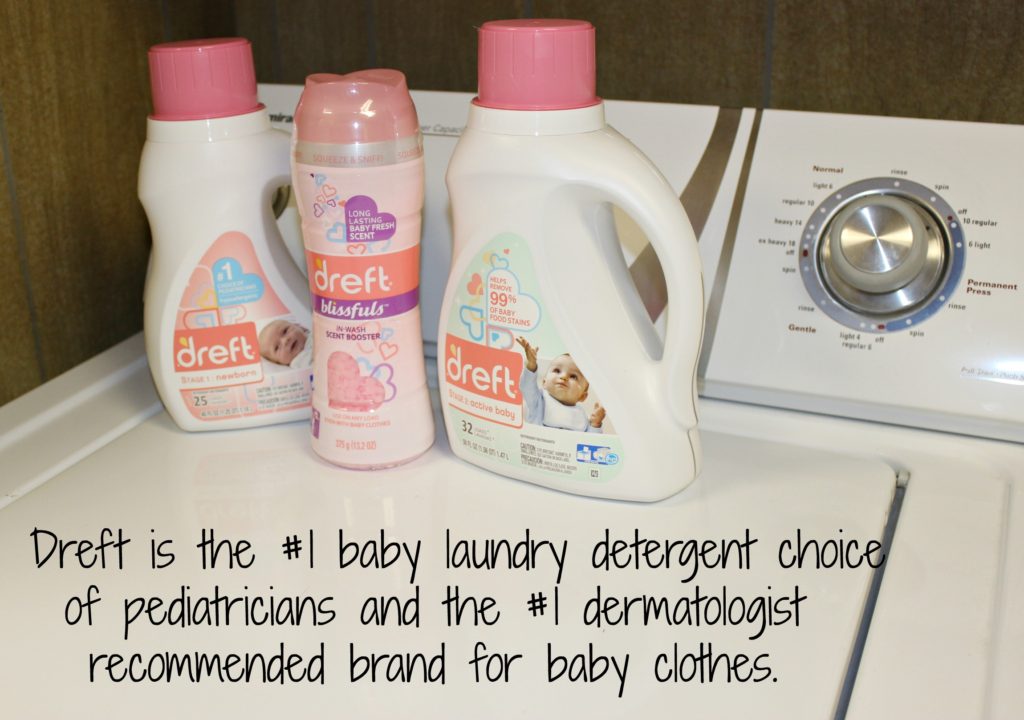 Dreft Detergent: A lot of my niece and nephews suffered from eczema really bad, so that was a big advice tip I received! Buy Dreft for the baby clothes and such! It is the number 1 detergent choice from pediatricians and dermatologist! Their skin is so sensitive, you really have to protect it! As babies grow and develop, laundry needs change for both little ones and their families, which is why Dreft introduced a line of laundry products that are specially designed for different stages of babyhood.
Just Breath: If you are not blessed with a perfectly happy baby non-stop, you might get super overwhelmed at times. I remember days, Clay would  be screaming for hours, as he had colic. I tried everything I found on the web and nothing helped, and I just sobbed. In those moments take a few deep breaths, it will get better and soon he/she will stop crying and it will get better. Or if you feel beyond exhausted, breath because in a few months they won't eat as often, sleep longer, and you will begin to feel less like a zombie!
Do What You Can: Make sure not to over do it. Having a baby is super hard on your body, and your wore out just from that. Leave the dusting and vacuuming and just rest when you can. Don't feel everything has to be in tip top shape. People will understand, any parent out there knows how hard it can be.
Zip Up Pajamas: These are my favorite for those late night diaper changes. They are so quick, they beat buttoning up the whole bottom each time. Clay screamed his head off, so being able to unzip and re-zip quickly was a lifesaver!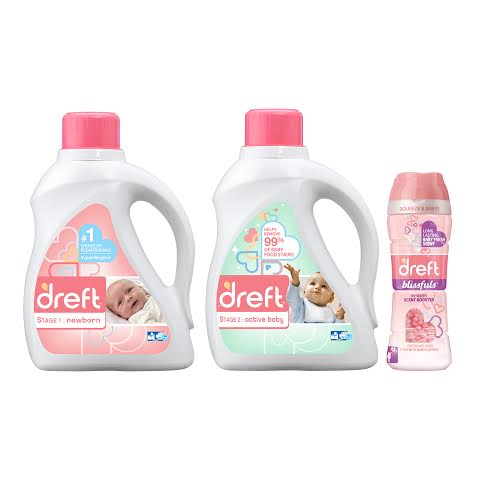 Dreft Partnering with Reality TV Couple Sean and Catherine Lowe! 


Dreft is partnering with popular reality TV couple Sean and Catherine Lowe from "The Bachelor" to celebrate their new role as expectant parents and share their beautiful, messy journey of "amazinghood." First off let me just say I am a HUGE, I mean HUGE fan of The Bachelor!!! I loved watching Sean's season, he was one of my favorite bachelors to date! One item on their must have, is Dreft detergent!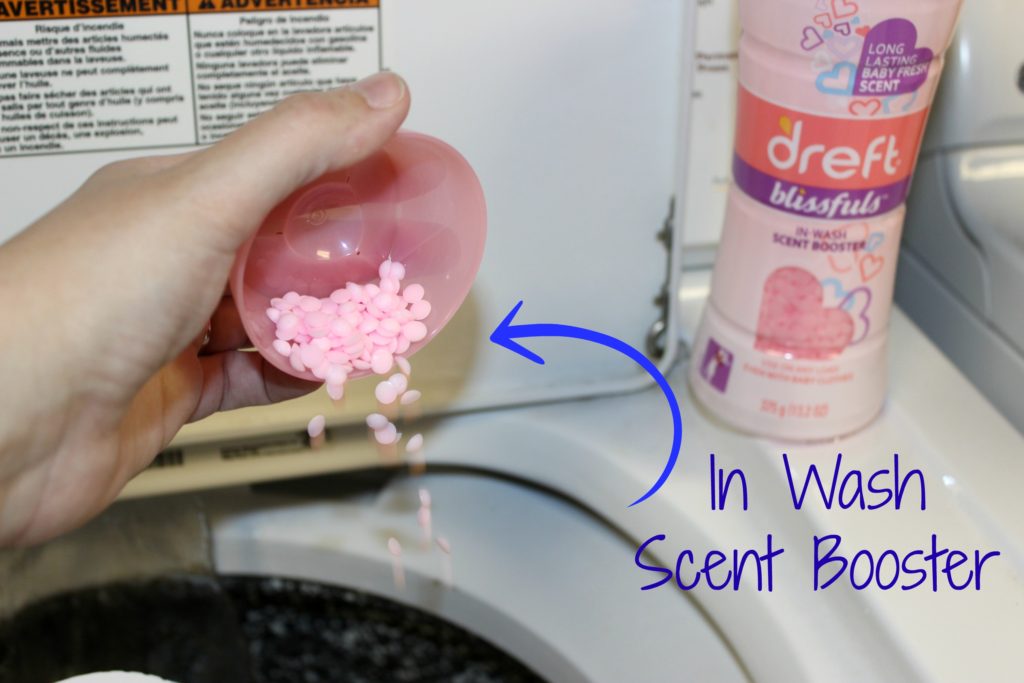 I truly love the new scent In Wash Scent Booster, it helps give a nice scent to his clothes! I love pulling his clothes out of the washer and smelling them, they smell like a newborn baby! I know I will always love this scent as the years pass. When you smell something you smelled for so long, it can bring back so many memories by one whiff. Dreft has different stages of detergent, newborn and active baby. Clay uses the stage 2, and it is amazing, really fights those food stains!
Stage 2: 
Helps remove 99% of baby food stains
Helps remove dirt and grass stains for your crawling baby
Specially made for your developing, active baby
Baby Fresh Scent keeps your baby smelling like, well, a baby
Giveaway: 
1 Lucky Reader will Win a Dreft Prize Pack, includes 2 detergents, in wash booster, outfit, and bib set ($75 value)! This giveaway is open to US residents only, and will end on 5/15 at 11:59 p.m. Est. I will choose the winner using Rafflecopter, which draws a winner at random. I will contact you via email, and you will have 48 hours to respond with your contact information or I will then choose a new winner. ChicnSavvy Review's is not responsible for prize fulfillment if the sponsor fails to ship prize. Allow 6-8 weeks for prize delivery.