Loving Pets sent me some products for our dog Ruger, for free to share our honest opinion on!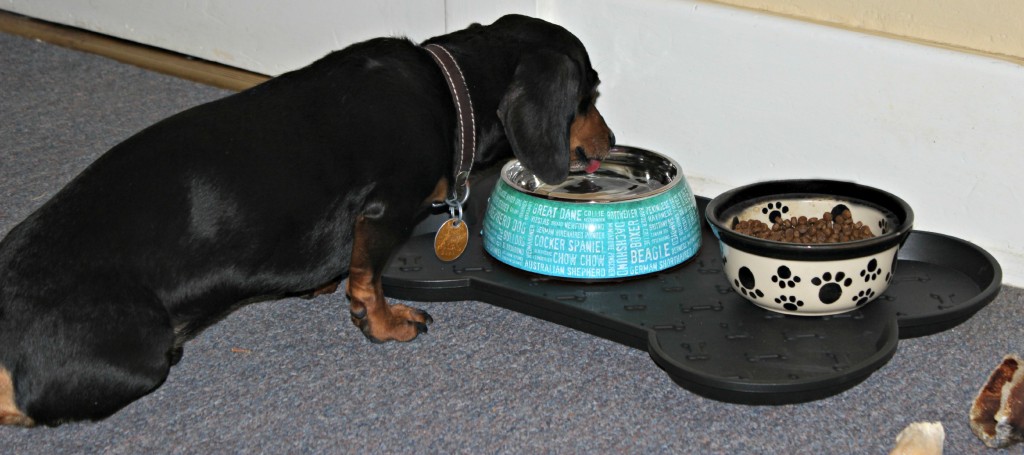 I will be the first to say, Ruger, is very spoiled. He has tons of toys, chewies, and anything else dogs love! He is a part of our family, and I love having fun things for him. He is such a sweet dog, granted he doesn't really like other people that well, but I think he is just pretty protective over us!
Loving Pets wanted to spoil Ruger some and send him some goodies for us to try out! He got a water bowl, dog mat, and some treats!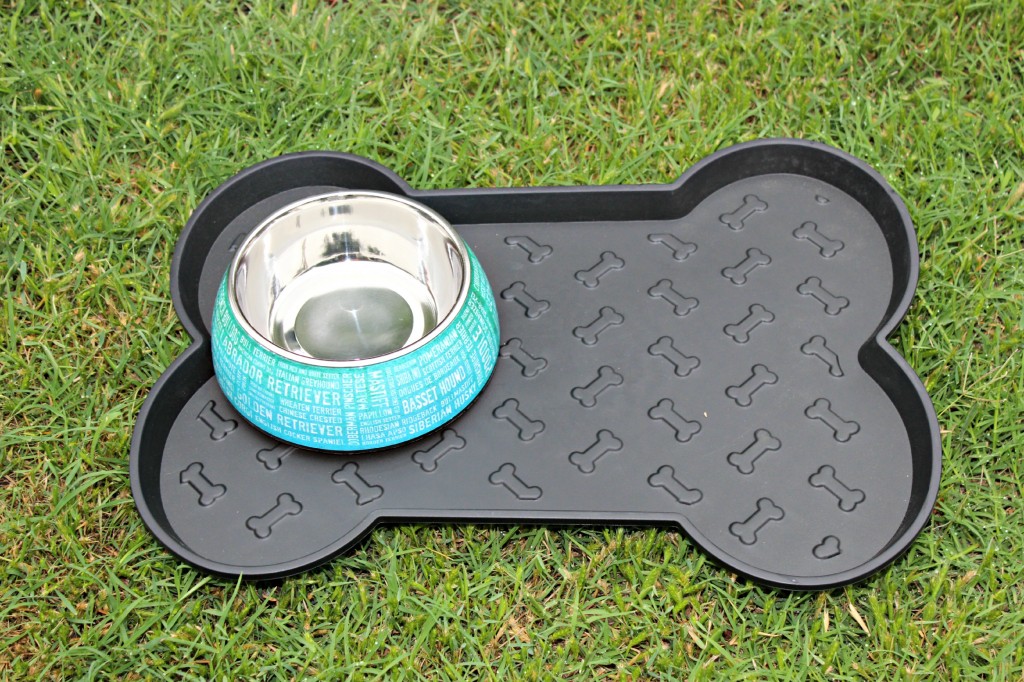 A few weeks ago, I got this really fun Bone-shaped Bella® Spill-Proof Dog Mat in the mail, that you put underneath the food and water tray! I love how it has the little bones all over it, and it is the perfect size for Ruger's water and food bowl. They also sent me this adorable Breed's of the World water bowl! It is so neat, it has tons of dog breeds all over it.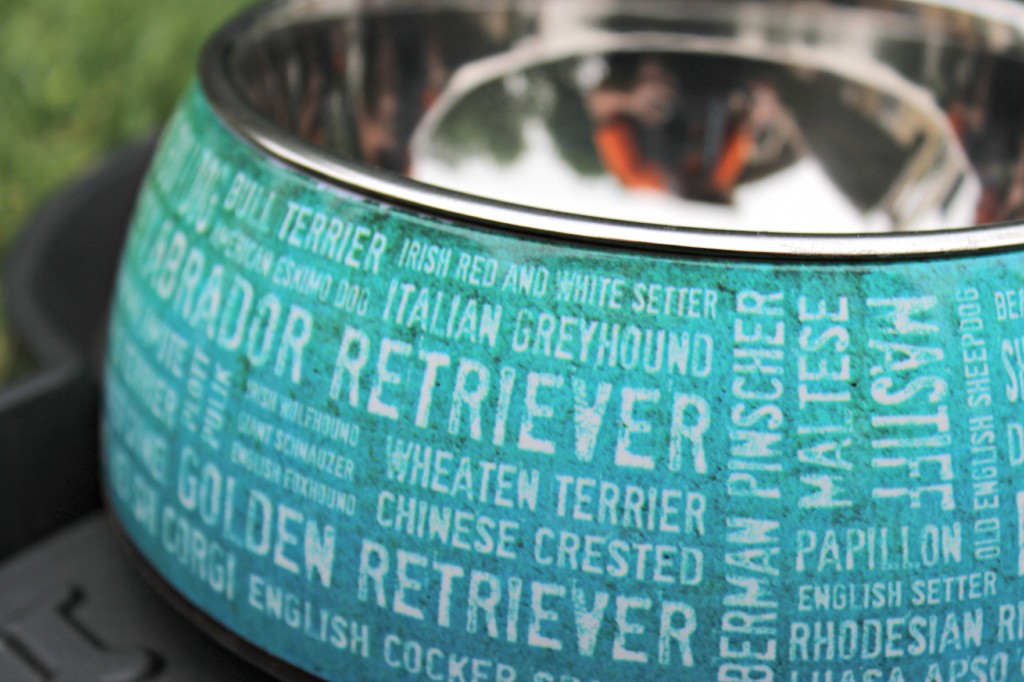 The durable plastic that is BPA Free, it has a stainless steel bowl that is removable, andthe rubber skid free outer-base. It is a decent size water bowl. I almost wish it was a little bit bigger, Ruger drinks quite a bit so we are filling his water bowl a lot more than what we used to. But it is a great bowl, and Ruger enjoys it. It doesn't click like his old one did. His tags would always hit the side and make a ton of noise!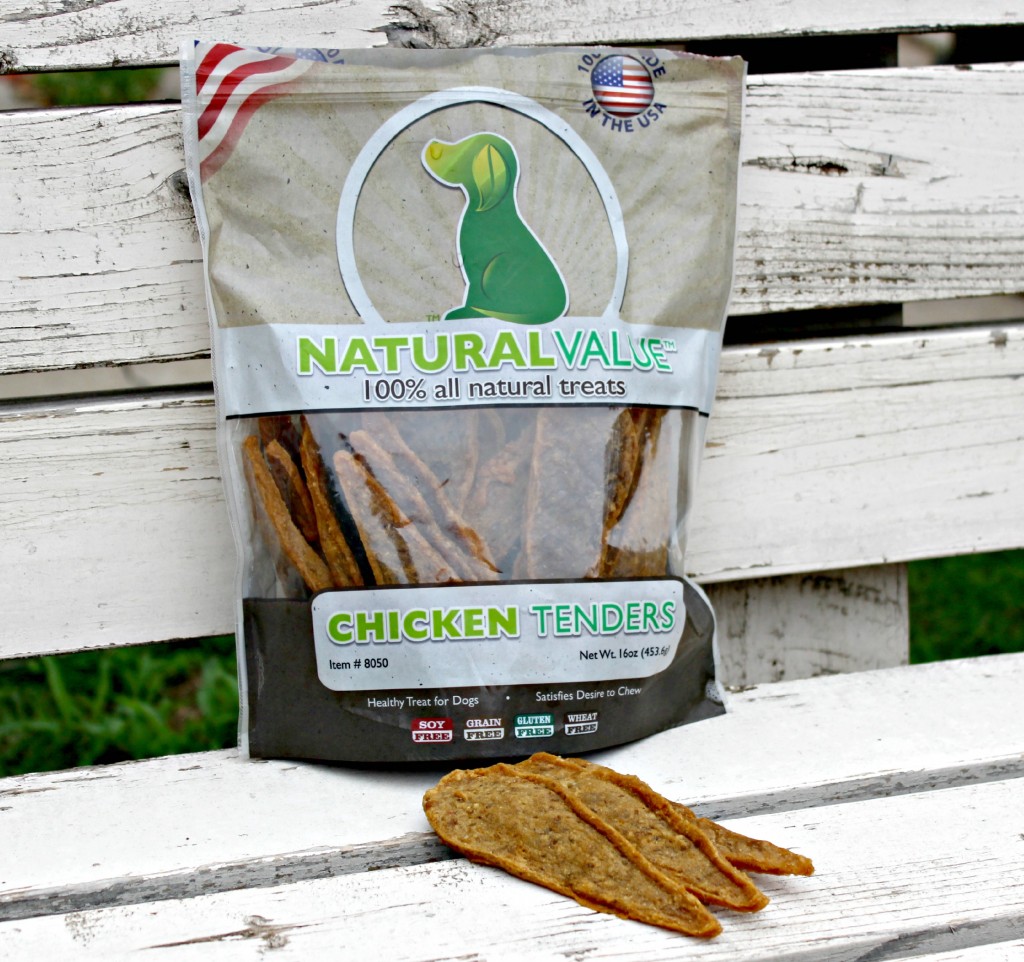 Last but not least they sent him these 100% All Natural Chicken Tenders. When I pulled this out of the box, Ruger went crazy. I think he knew it was food, and for him! These are made in the USA, are wheat, corn, soy, gluten, and grain-free. They contain no by-products, which is awesome! They are a nice and soft dog treat. We just break them off and give him a piece here and there. He absolutely loves these things. It is important to us to protect Ruger, and feed him good products that will help him live a long and happy life.
Shop:
If you are interested in any of the products I mentioned above, make sure to head over to Loving Pets! They have an online store full of awesome products for your pets! Whether you own a dog or cat, or looking for toys to treats, they have you covered!
Do you spoil your pets?!