Car Baby Activity Walker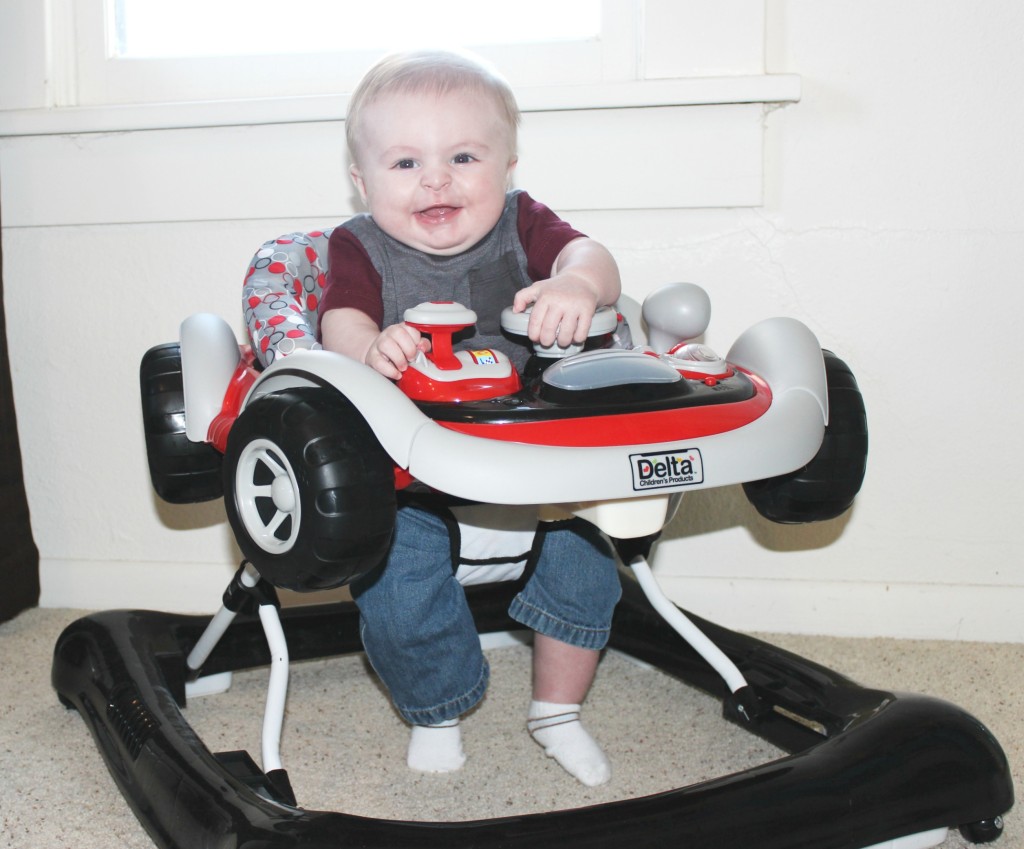 Clay has fallen head over heels for this Lil Drive Baby Activity Walker from Delta Children! They sent this to us for us to use and share our honest opinions on it! I have to say we are truly impressed with this baby walker for sure! I love the car theme here, and he loves learning how to motor around the house in this walker.
Clay will be 6 months on the 20th of this month and this walker fits him pretty well. This walker is recommended for babies who can sit up on their own. This has kept him busy while I prep bottles or medicine for the night, and he has a blast in it. It is a win, win for our family!
For the height on this, it offers 3 settings to adjust how tall you want it to be. Right now, Clay is on the lowest setting. He has a little growing before he can fully reach the floor full on, but he can still scoot around some.
Lil' Driver Baby Walker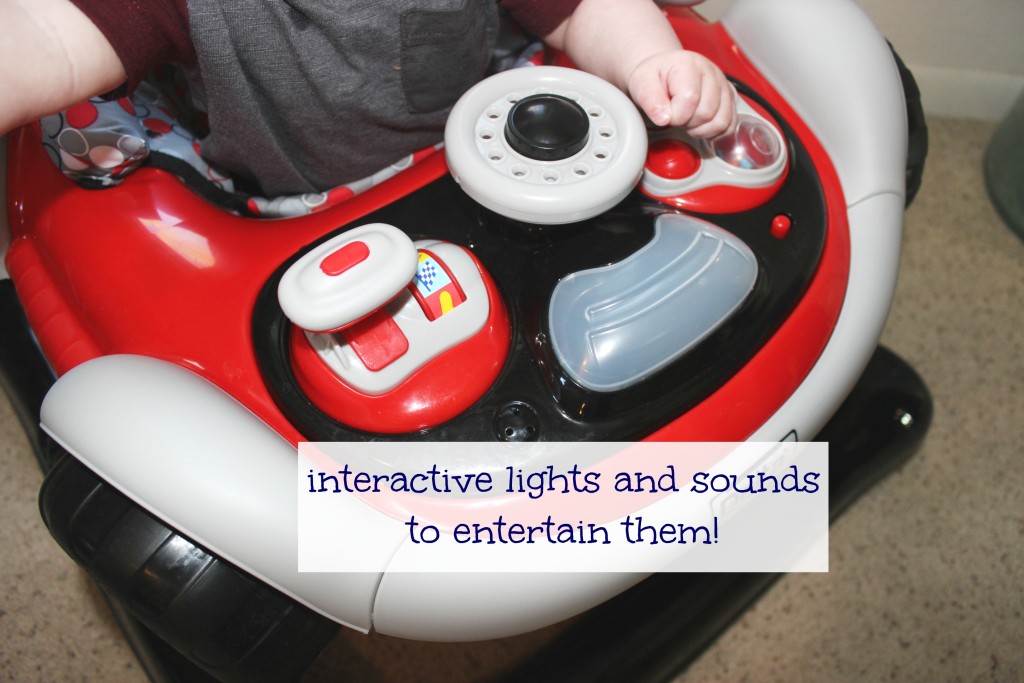 This does feature realistic car details, from the wheels on the sides, the toy tray featured on top (this is removable), that features a shifter, steering wheel, and more. The lights and sounds help to stimulate early development!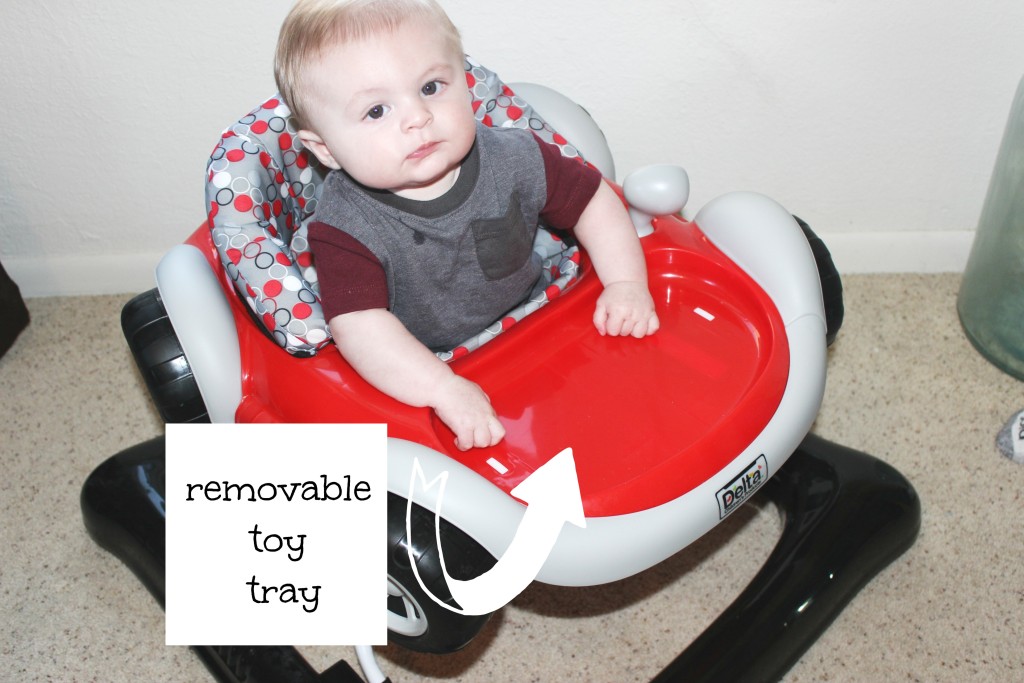 Now the tray with the toys is removable, super easy to do! This can be used as a snack tray or little play area if you want to put some smaller sized toys on it! Clay doesn't really snack at this point, but I know down the line this can come in handy for sure!
Delta Children  Baby Activity Walker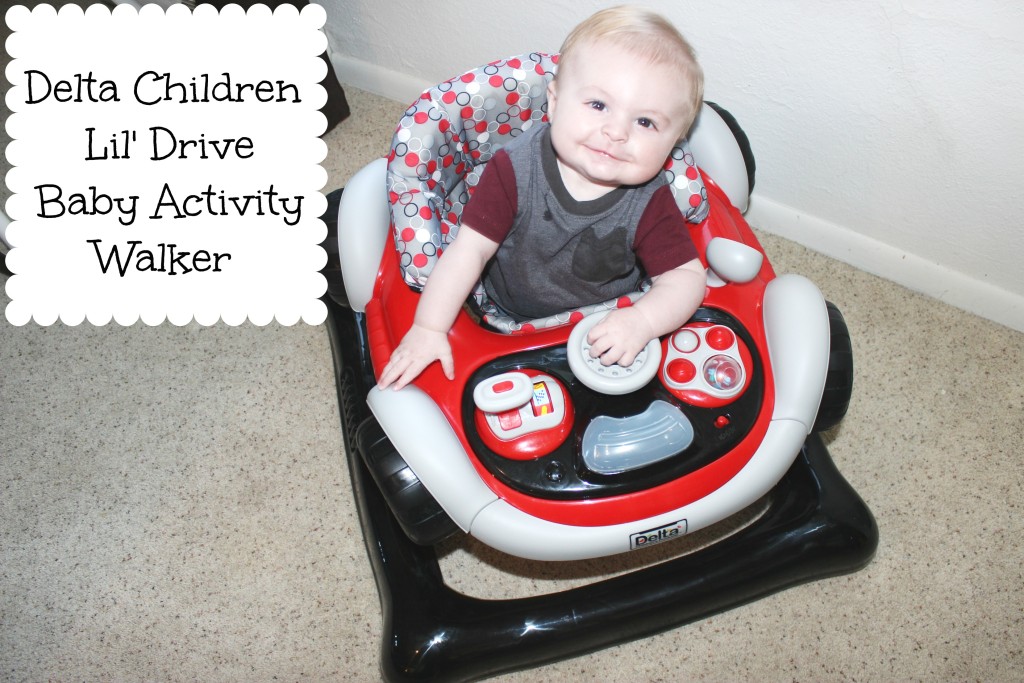 Overall, we love this lil' drive baby activity walker we got! It is a lot of fun, well made and I love the interactive part of it. He enjoys taking time to play, it helps him to grasp the idea of walking, and helps give me a little break to get some house work done! I would recommend this for parents! They do offer different designs on baby walkers as well, if you want something different!
Looking to Buy one, here are a few I recommend!