Hey everyone, here is a life update on what's been happening in our part of the world! I hope you are all enjoying your Spring, it has been pretty hot here this week! We just got done with weeks of rain, so the mosquitos are outrageous right now! We have been hiding inside and just testing to see if we can sneak out without getting ate up the past couple days!
I thought it would be fun to share a little life update, on whats new here! Clay is getting closer to being 8 months old, that truly doesn't feel real to me! Feels like yesterday we were headed up to the hospital to have him! He is doing really well, we go at the end of the month to the endocrinologist to check his levels to ensure his CAH is in check and all is well there. He has been doing really well and the last few times everything has been completely in the correct ranges, which is so amazing! He is thriving, and doing amazing!
He is crawling all over the place right now, so we are putting up baby gates, and getting the house baby proof! It is crazy how fast he can find something he can't touch and goes for it, hahaha welcome to motherhood! 
My Sweeties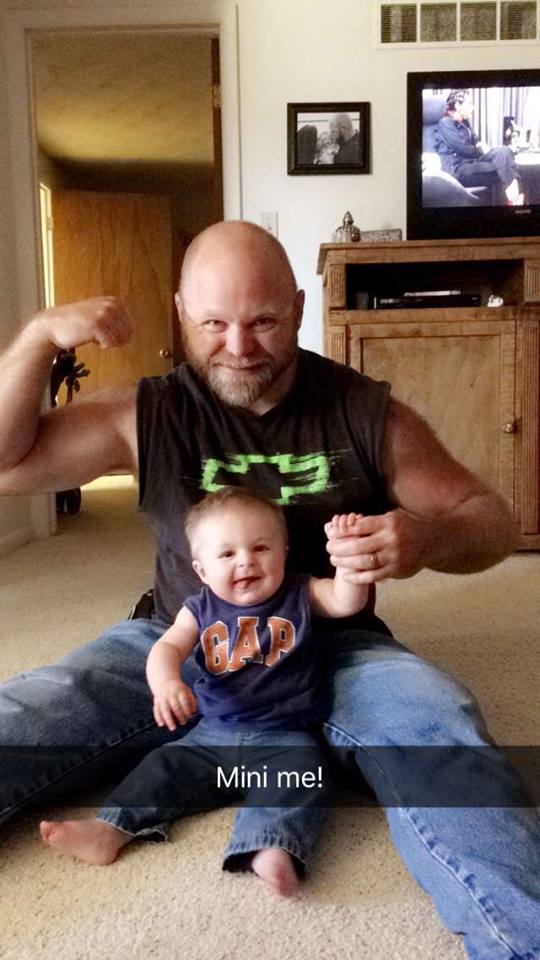 Adam always wears cut off shirts in the warmer months when he is out working in the yard or on a vehicle. I thought it would be fun for Clay to have a matching cut off shirt for him to wear to match daddy! It was too cute, I had to snap a picture of these two! Look at Clay's tongue sticking out, hahaha adorable! 
We have Santa Fe Trails days this weekend and a baby shower for my sister in law. It is so nice being able to get out and do fun events as a family! I hope you all have a wonderful week and weekend ahead!!
Many blessings to you all!