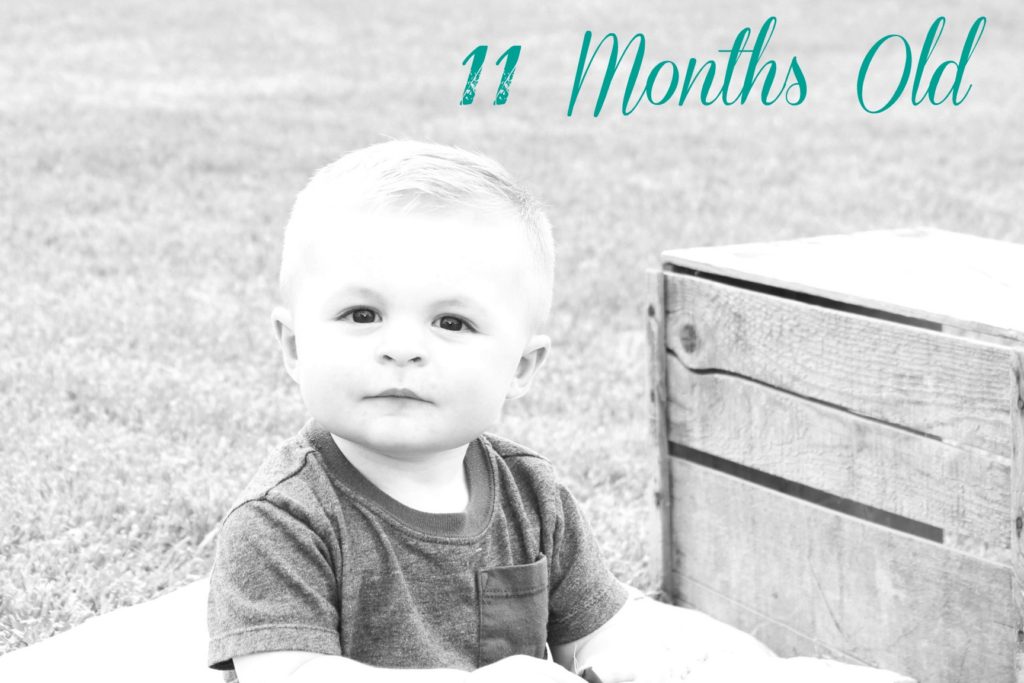 How oh how is my baby almost 1 year old?! Where has the past 11 months went? I mean seriously, it has gone so fast! We are in the process of planning his first birthday and in high mode buying decorations, meal planning and all that beautiful jazz! 
Clay is officially 11 months old, wow! He has such a personality, it is for sure contagious! He is one shy little man but once he warms up he is all about laughing, hugs, kisses, and having fun! I think he is shy because his dad and I both are a little shy at first, so it comes naturally to him!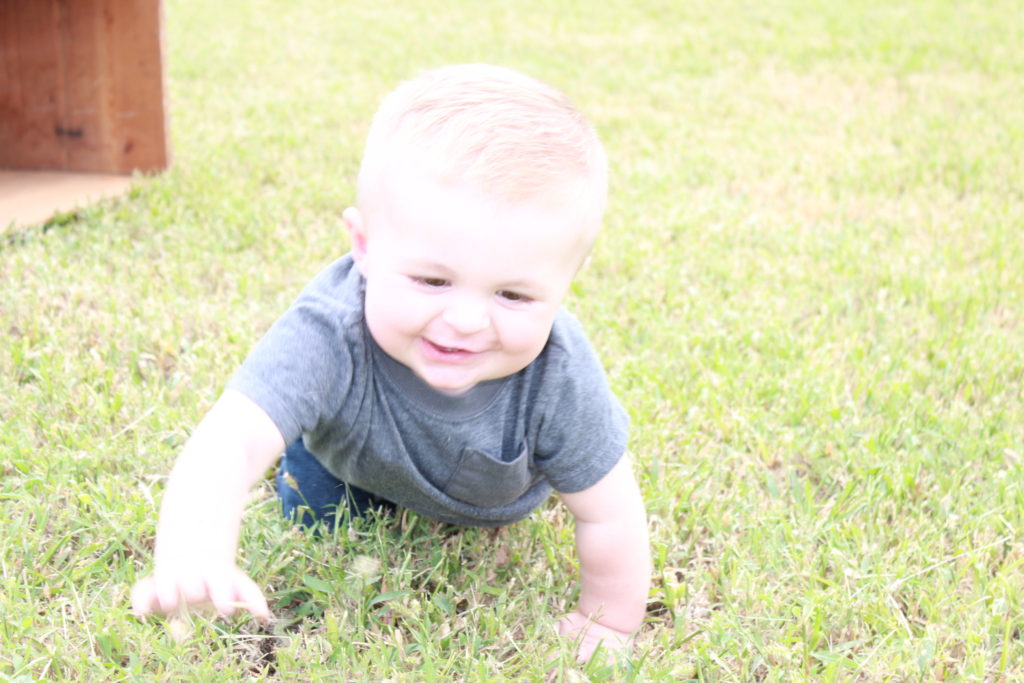 SO What is NEW: 
Absolutely in love with his Pal Scout by LeapFrog – when you push a button and Scout starts talking he just smiles ear to ear.
I bought this Minky Chenille Blankee for Clay before he was born, he now uses it for his security blanket, at naps and such. I bought it from Bebe Bella Designs – you can buy it here.
Macaroni and Cheese is his most favorite food by far! Clay just goes to town eating it. He also loves anything with potatoes, cheese of all kinds, and crackers. He can be picky with his foods, but when we find something he loves it is a winner in our books!
He is really using his Vtech Sit to Stand walker. He isn't walking on his own, but getting very close. He will push this walker around to get to where he wants to go!
Sleeping is getting a lot better finally! He isn't eating at midnight, he can sleep through the nights now. He still tosses and turns and needs soothed a few times through the night but it is SO much better than before. You can really tell he is changing in his sleep. He might sleep 9-10 hours a night.
As for naps he normally takes 2 naps a day, one in the morning and one in the afternoon. He does wake up around 5:30 or 6 am, we haven't got him to sleep in yet. In time I hope we reach that!
He is really very needy lately, crying when you sit him down. He is going through a growth leap and that all those mixed emotions he is having are totally normal from what I read.