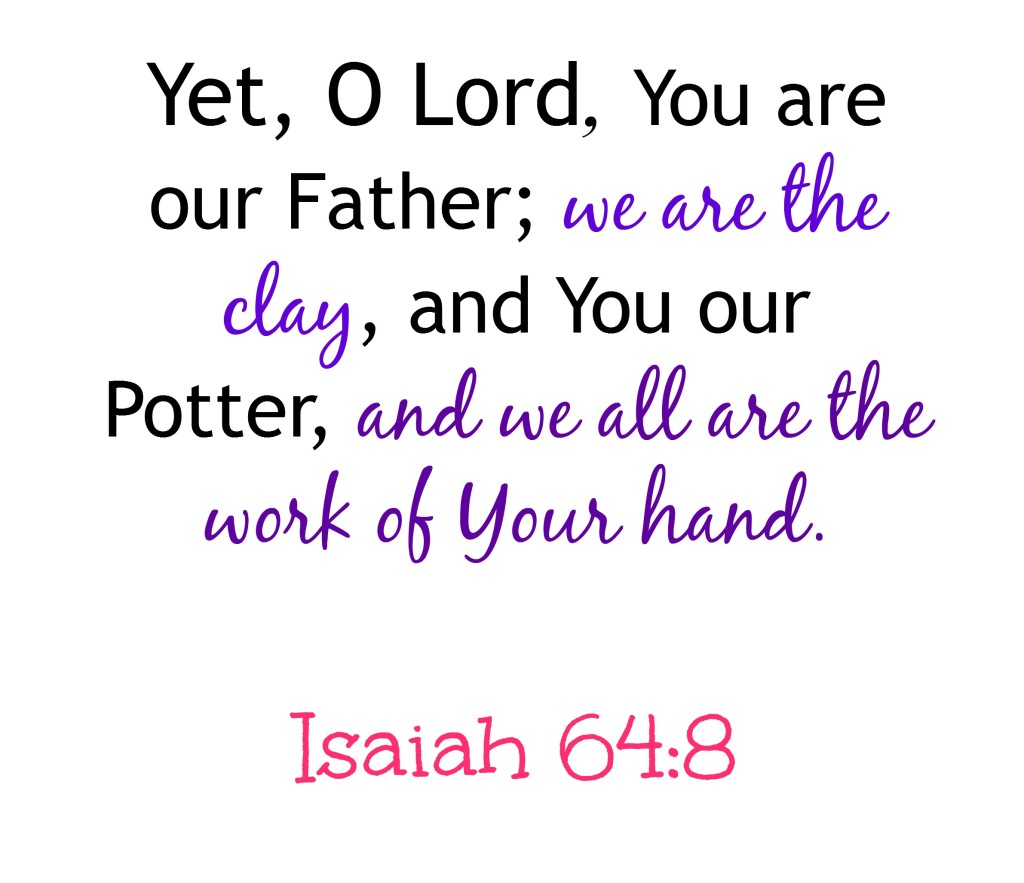 So today in my devotional I really had a moment to stop and think about our lives and the things we go through! We may not know why we are struggling or going through obstacles in our lives, but at the end of the day we are being shaped and prepared! We have to learn no matter what season we are going through in our lives, we have to learn to submit to the Potter's Hands (God's Hands).
Joyce Meyer told a story about a couple who went into an antique shop and saw a beautiful teacup they just had to have. The teacup began talking and said "I wasn't always like this. There was a time when I was just a cold, hard, colorless lump of clay." The teacup went on to say that his master took the clay and began to pat it and roll it to change it's shape. The teacup cried out, "stop your hurting me" and the master said "not yet!"
He then put him on a wheel and began to spin him around and around and he cried out, "Stop, your making me so dizzy!" And the master said "Not Yet."
Next he put the teacup into the oven and the teacup cried out, "Please help! Your hurting me, this is too hot I can't handle it!" And the master replied as always, "Not Yet."
One the teacup came out of the oven he thought for sure he was done, and then the master started painting him. The poor teacup was thinking will this ever end! To his surprise once he was finished painting him he tossed him back into the oven.. and the teacup cried out, "Please stop this is hurting me, it is so hot I can't handle this anymore!" As always the master smiled and said "Not Yet."
When he pulled the teacup out of the oven he then decided it was time to grab a mirror and show the teacup what his lump of clay had turned into! The teacup was amazed and said, " I couldn't believe my eyes, I had become a beautiful teacup that everyone wanted to buy!"
So no matter what we are faced with in our lives right now, we have to know and have faith we are being shaped for something great that we may not be able to imagine!! When we finally arrive at the place where God wants us to be, we will be prepared and so beautiful inside and out!