I just wanted to let you know that the product mentioned below,  I received for free to try out and review and/or received compensation for it. Regardless, all opinions are my own. Thanks so much for reading and enjoy!!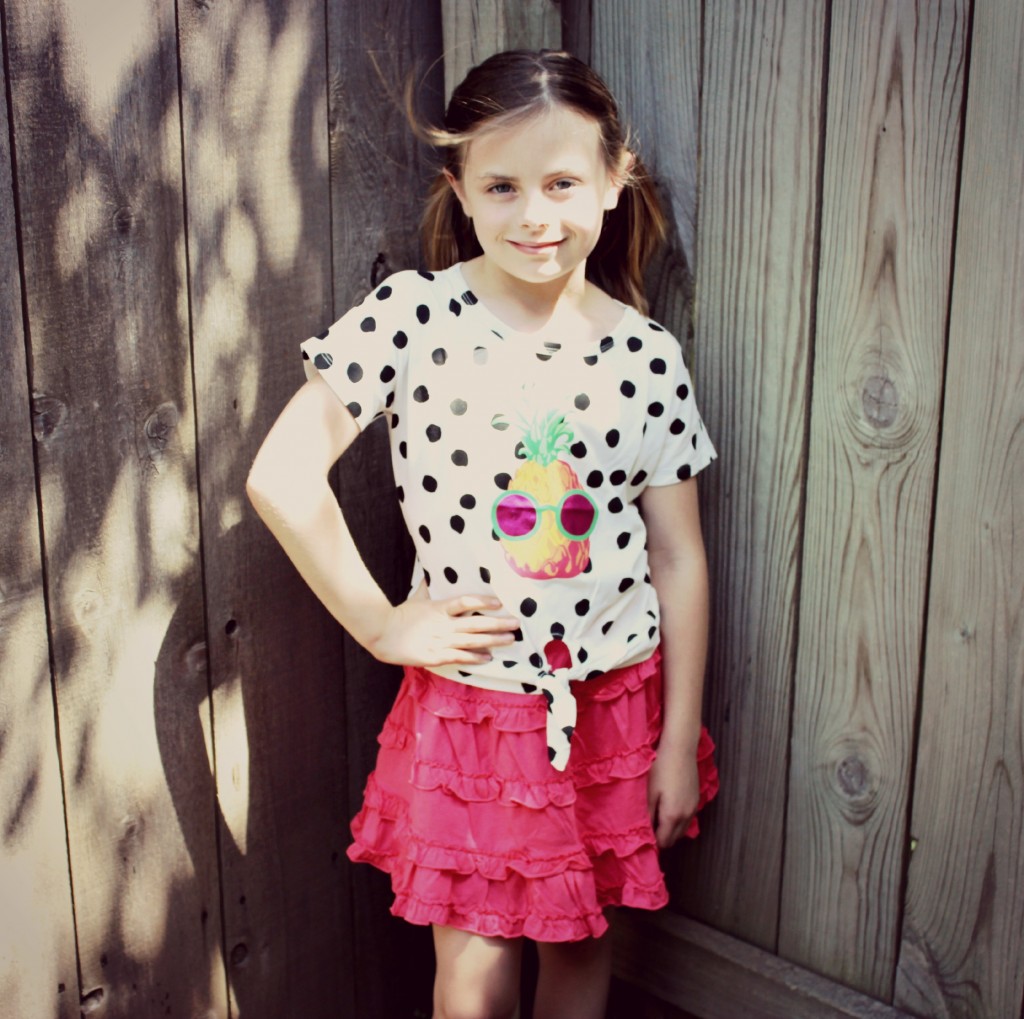 The other day I went over to my sister's house and one of my nieces, Kaylyn, and I had a little photo shoot outside! She picked out this adorable Pineapple Sweet Outfit from FabKids, and she was dying to try it on! She saw it and just laughed and said, "That Pineapple is So Funny". She is such a cutie pie!
If you have never heard of FabKids is JustFab's newest fashion club, that was started by a team of parents, including actress Christina Applegate! It is a really great way for parents to join the club, and get monthly selections of super cute, high quality and affordable clothes, without having to leave your home! Every Outfit includes 2 pieces, they have dresses paired with leggings, or tops and bottoms! They have sizes 2-12, and is for girls and boys!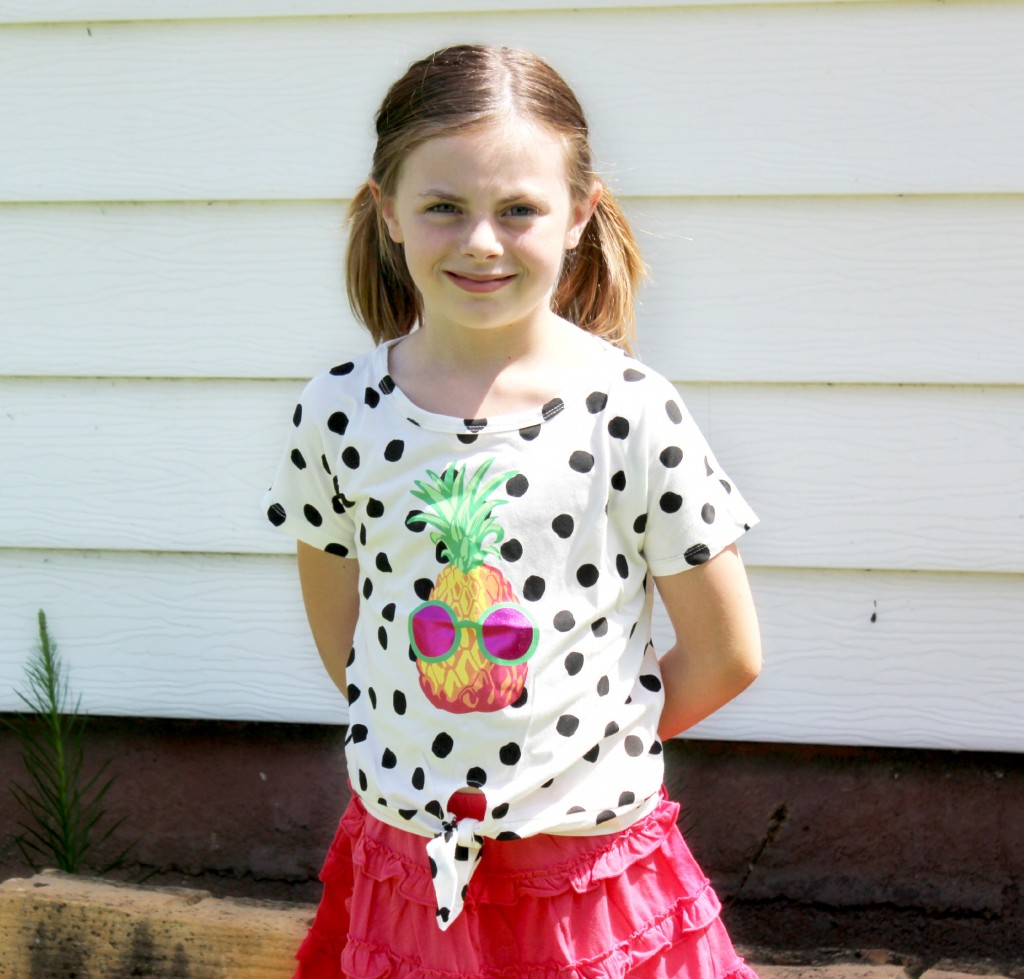 The outfit we received is great quality, and I love the fun and sass it has! I think this is a great idea, to have a site like this. If you decide you don's want an outfit for the month, you can skip the month, if you request that by the 5th. If you want an outfit on the 6th of each month, it will give you a credit to the site, to pick one 2-piece outfit for $29.95. Not to bad! This is a higher quality of clothes, plus a great brand, it is worth the money!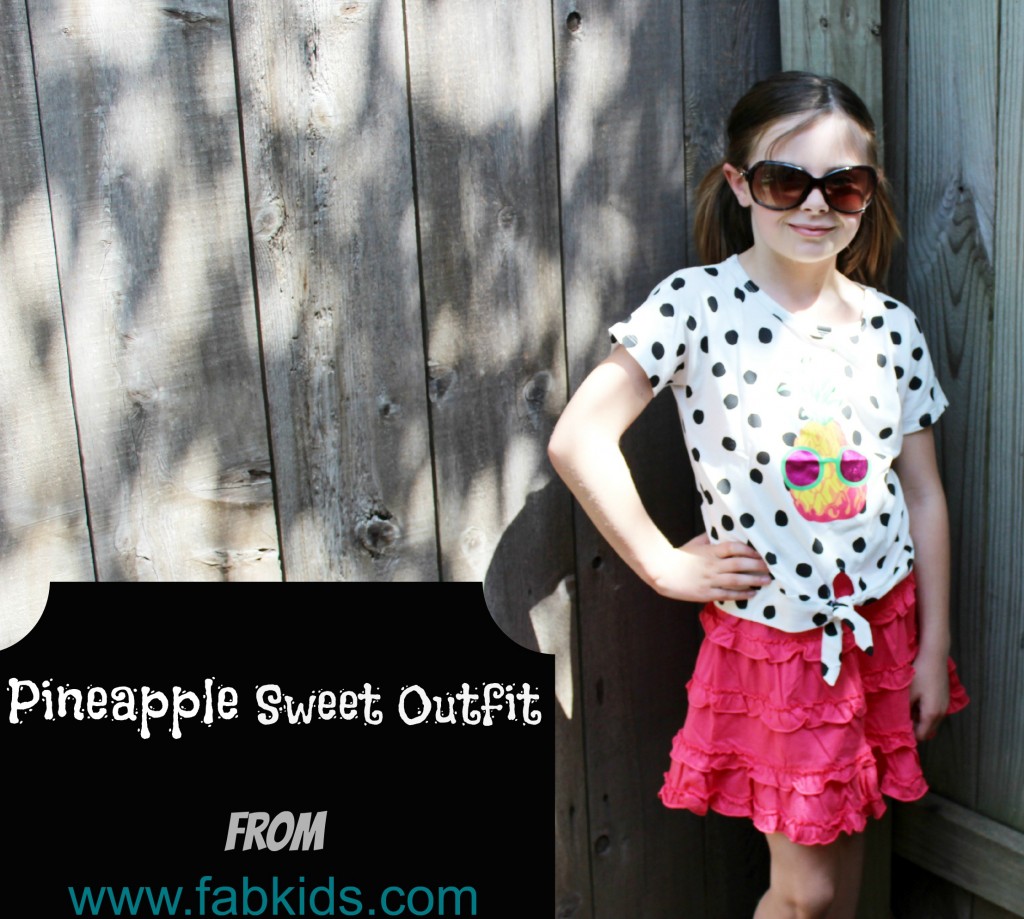 Super impressed with the quick shipping and quality of the outfit we got! They have so many cute items, it is hard to choose which one you want! I highly recommend this site for parents, or those who want to send a gift to a loved one!
Shop: 
Head over and www.fabkids.com and join today, or just take a better look at the site. I think you guys will really enjoy it! If you are wanting the outfit Kaylyn is wearing, it is the Pineapple Sweet Outfit.
Have your or someone you know shopped at FabKids?