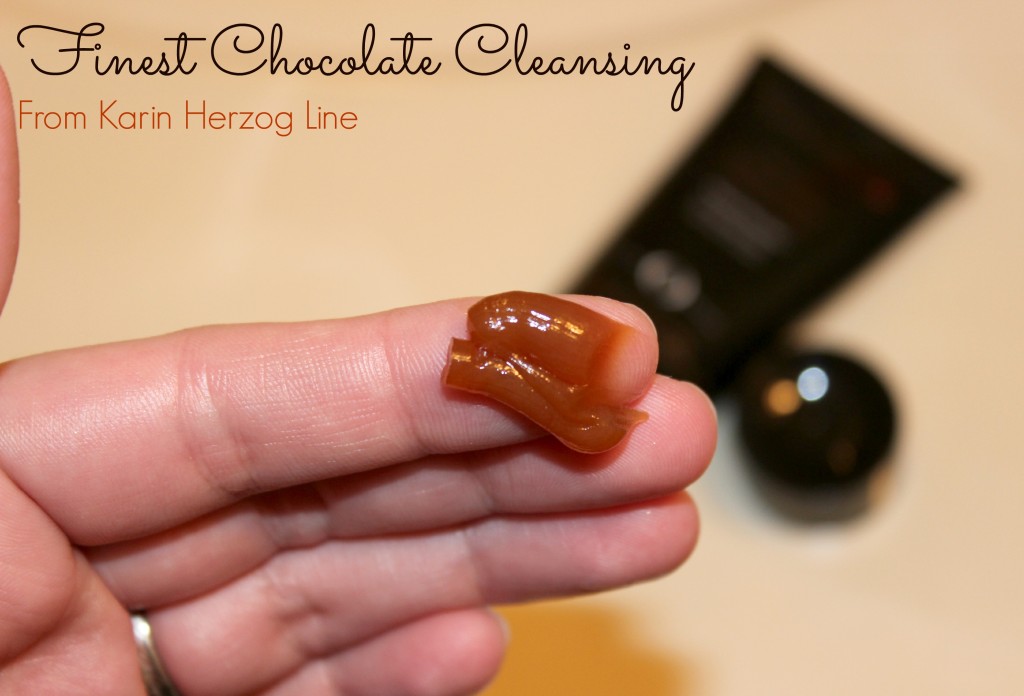 It has been a little while since I have talked about beauty products on my site. I found a new cleanser I just had to share with you guys! It is this Finest Chocolate Cleansing Gel, from Karin Herzog line. It smells like chocolate!!! Yes I am not joking, it smells so good I could eat it! This chocolate cleaners gel is so silky and smooth it glides on so smooth, and really seems to hydrate my skin! I have super dry skin and sometimes have a product I think will work and all it does is end up drying me out.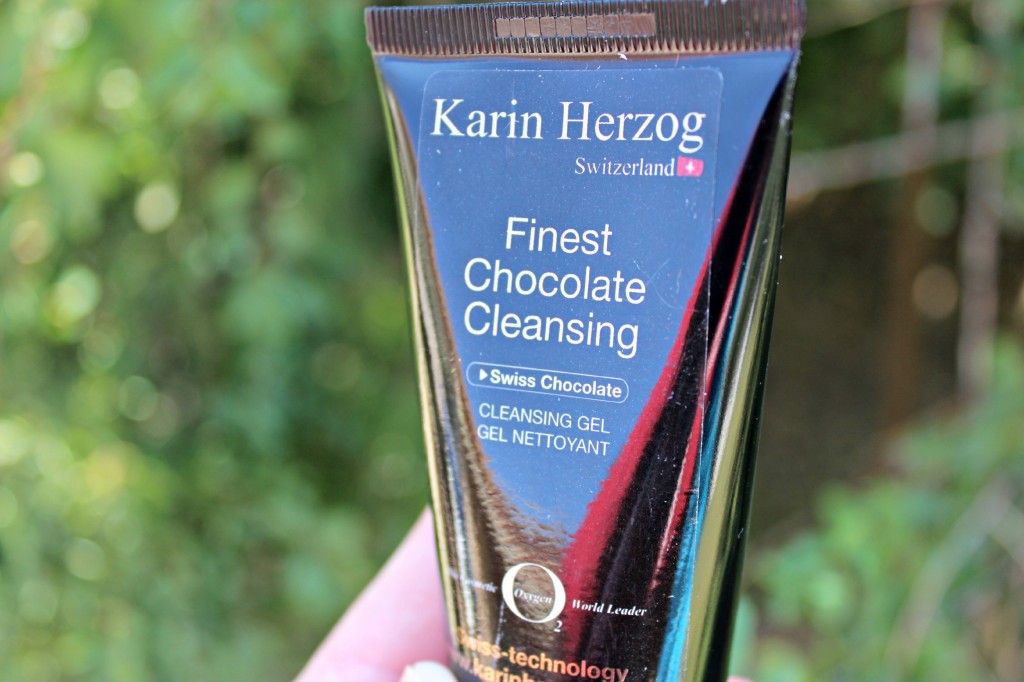 It is supposed to remove all traces of cosmetics and impurities on the skin. This is a professional grad, dual action cleanser and makeup remover! It glides on so smoothly, and you gently rub in circular motions, and then gently wipe off with cotton wool and warm water. It is formulated with pure essential oils, the finest chocolate cleansing, helps to unclog poors, dissolve impurities, and remove makeup. It does all that and also conditions the skin!  The cleanser contains luxurious Swiss chocolate for a sweet scent and extra hydration, leaving the complexion supple, soft and radiant.
I found it left my skin feeling super soft, and did a wonderful job at removing my makeup! It is super gentle on your skin, some cleansers can be a bit harsh, but this gel was heavenly!
Shop: 
If you are a chocolate lover, or looking for a nice cleansing gel, I recommend this Karin Herzog Finest Chocolate Cleansing Gel! It is a little bit of money, but it is a high quality, higher end product! It is a great way to pamper yourself! Or give as a gift to a beauty lover!
Do you think you would love this Swiss Chocolate Scented Cleansing Gel?