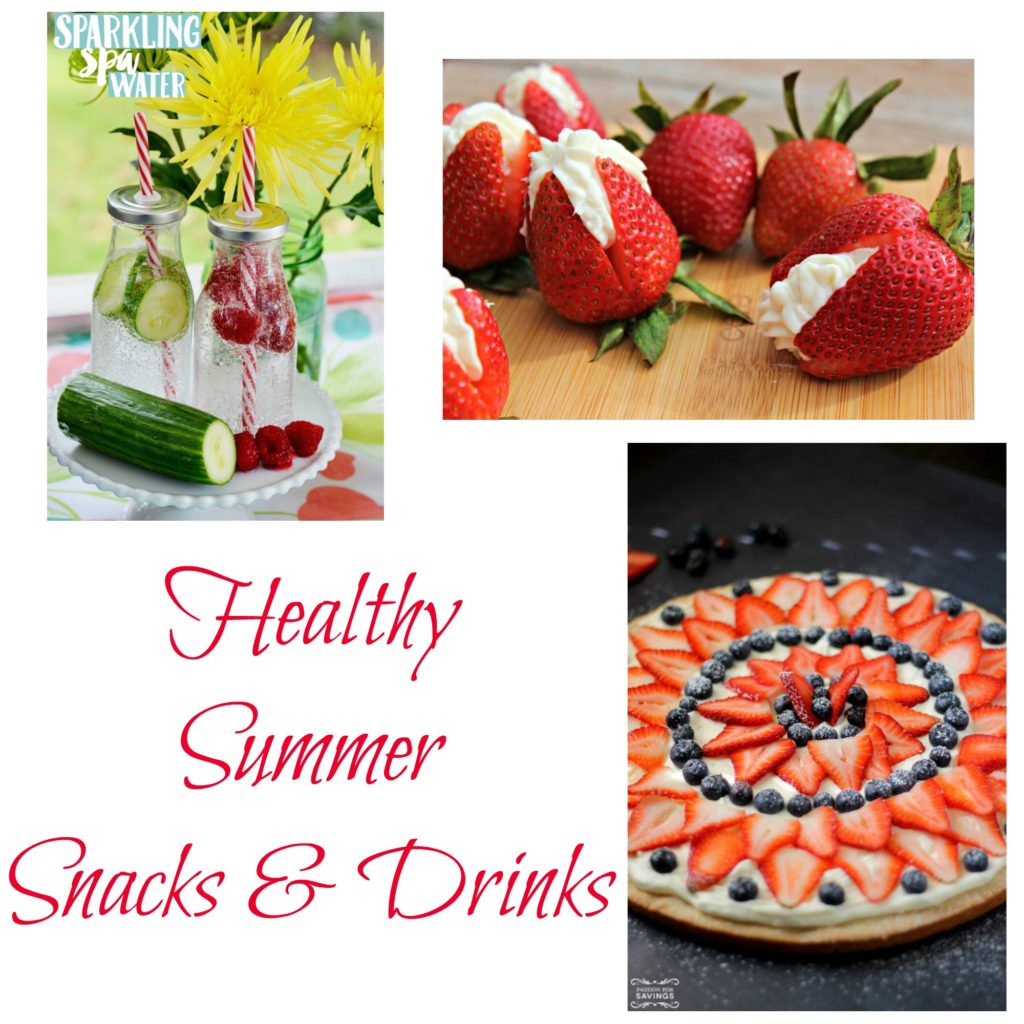 Summer is upon us and with that brings some light refreshing snacks and treats you will be craving to beat the summer heat! I am all about finding healthy summer snacks to enjoy when it's 100 plus degrees out! I know for me when it gets super hot I crave a ton of fruit, salads, and things that don't weigh to heavily in my tummy! I thought it could be a lot of fun to bring some healthy summer recipes your way in a roundup so you can search out some delicious recipes all in one place! 
Cheesecake Stuffed Strawberries 
Red White Blue Strawberry Cheesecake Bites 
Non Dairy Strawberry Banana Ice Cream
Are you hungry yet? I know I sure am, all these delicious recipes make my mouth water! If you visit a recipe, if you have time make sure to comment and say hi or thank them! I love when I find a recipe that has the potential to be a new favorite for our home!
I can't wait to try some of these recipes this summer! I know they all look beyond delicious, and you can't get enough fresh fruit in the summer is my moto!