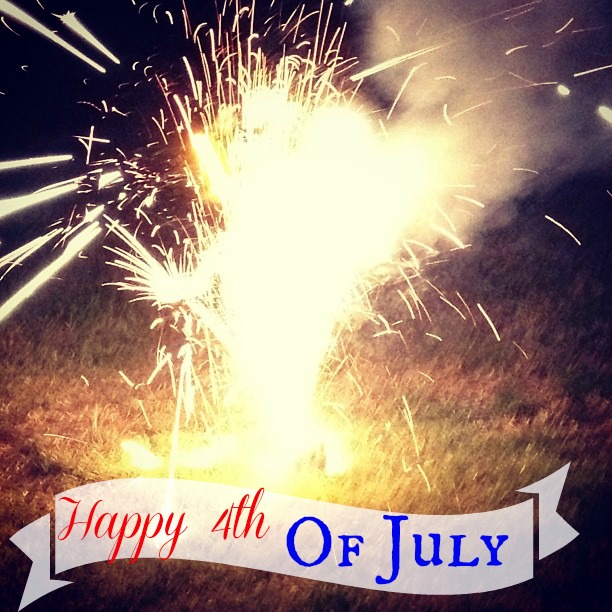 Just wanted to wish you all a happy and safe 4th of July!! I hope you guys can all enjoy the day :-)! I took this picture last night and if you look at the top left you can see a cross! I thought it was so neat, and I just had to share this picture!!
My husband is off with his dad to see his grandpa who is in the hospital, and grandma. He is getting better but just has to stay there until he is able to walk good on his own. So I will be home for the day and then this evening we will probably shoot some more fireworks off and watch our towns firework display! I am thankful ours hasn't got cancelled as some towns around us are thinking of or already postponed due to dry and windy weather.
Do you have big plans for today!?