I received this item as a promotional item. This is not a sponsored review. All opinions are 100% my own.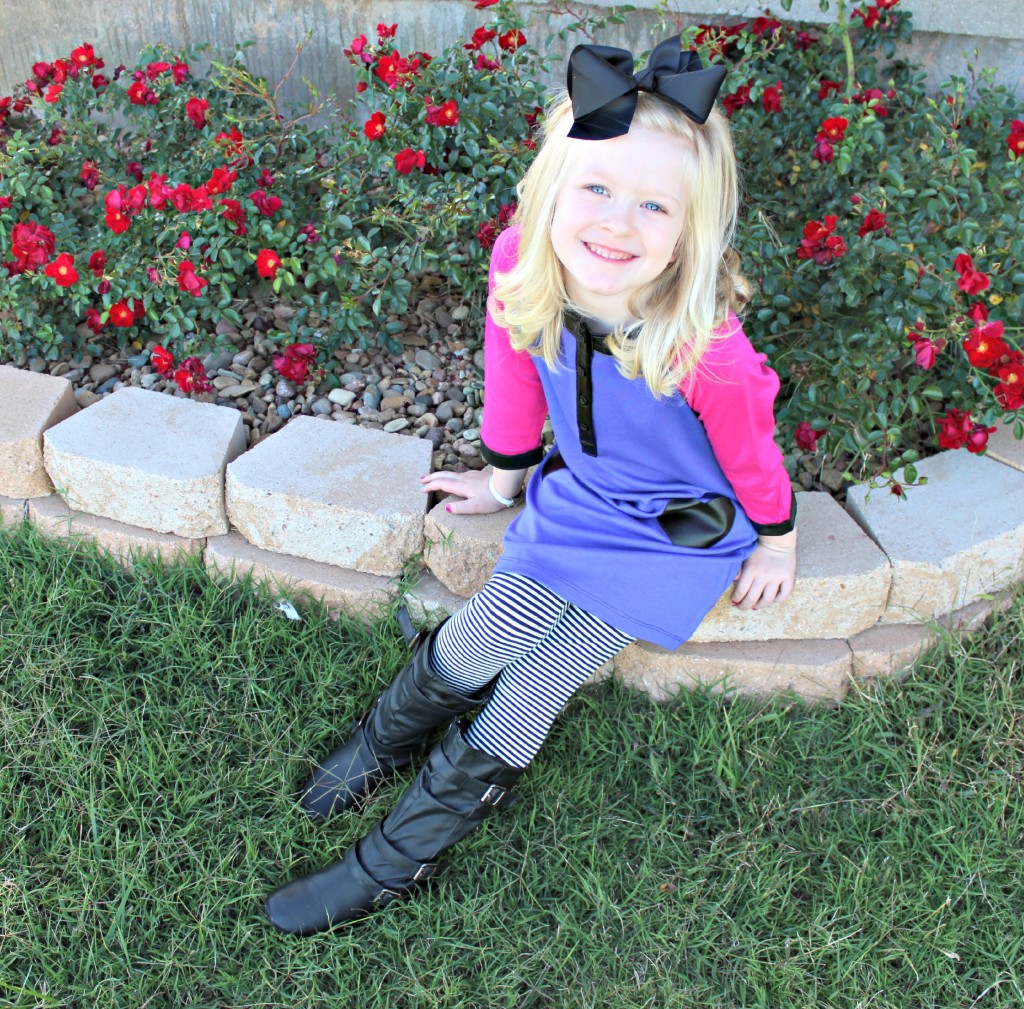 My niece, Gracie, couldn't be any cuter in this outfit! I had her mom and her pick out an outfit from FabKids, and they chose this Sweetie Outfit! The top is a purple heart ponte dress, paired with these stripped leggings. I love the faux leather on the top, the heart pockets just throw this outfit over the top on the cuteness level!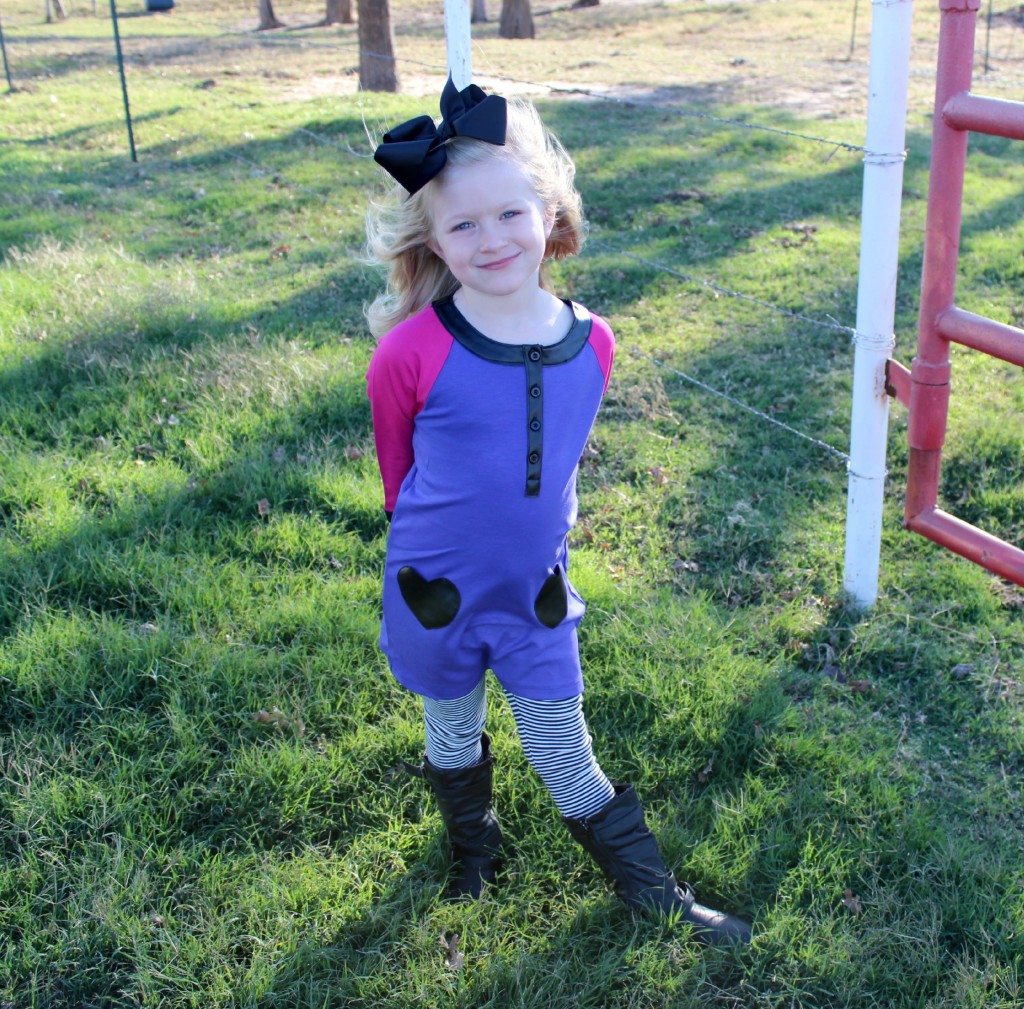 When I showed Gracie this outfit, she went crazy for it. She fell in love instantly and couldn't wait to try it on! She loves getting her pictures taken, so we headed out and took some pictures of her in it. We paired the outfit with some riding boots, and I think it really made this outfit fall together perfectly! You could also pair with flip flops or slip on's and it would be just as cute!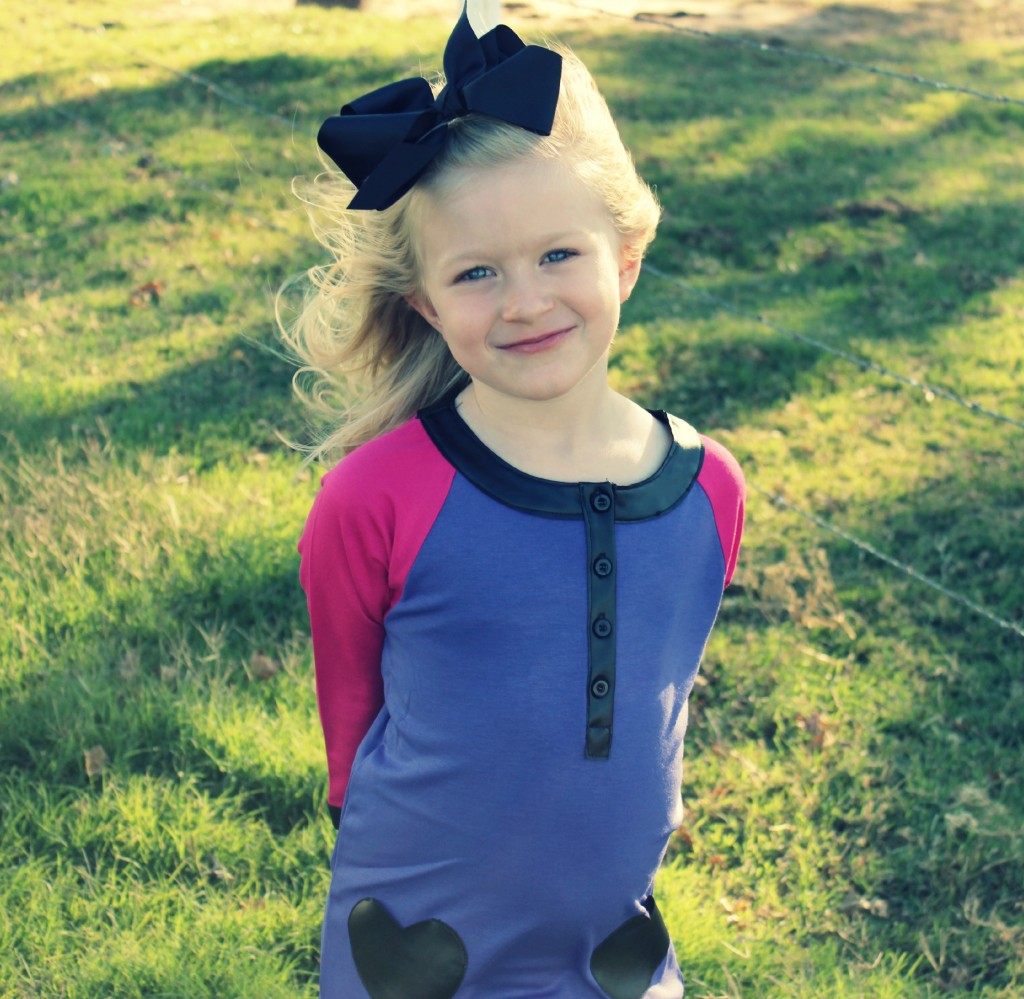 The quality of the clothes from FabKids is exceptional! I have worked with them multiple times now and each time I am impressed even more. The fabric is nice and think and strong, it doesn't seem to act like it will fall apart after a few washes, which is awesome! The size always seems to be correct when we get the outfits, their sizes are fitting like they should. I know some sites it is hard to find the right size, but I haven't had that trouble with FabKids!
Shop: 
If you are interested you can sign up at FabKids.com today! You can take the style quiz that way you can get the clothes that fit your style, and then you will have some outfits to choose from. Then each month you can get a new outfit for your kid or loved one, or you can choose to pass for the month if you don't want an outfit. Plus you can also shop outfits if you find more than one outfit you want!