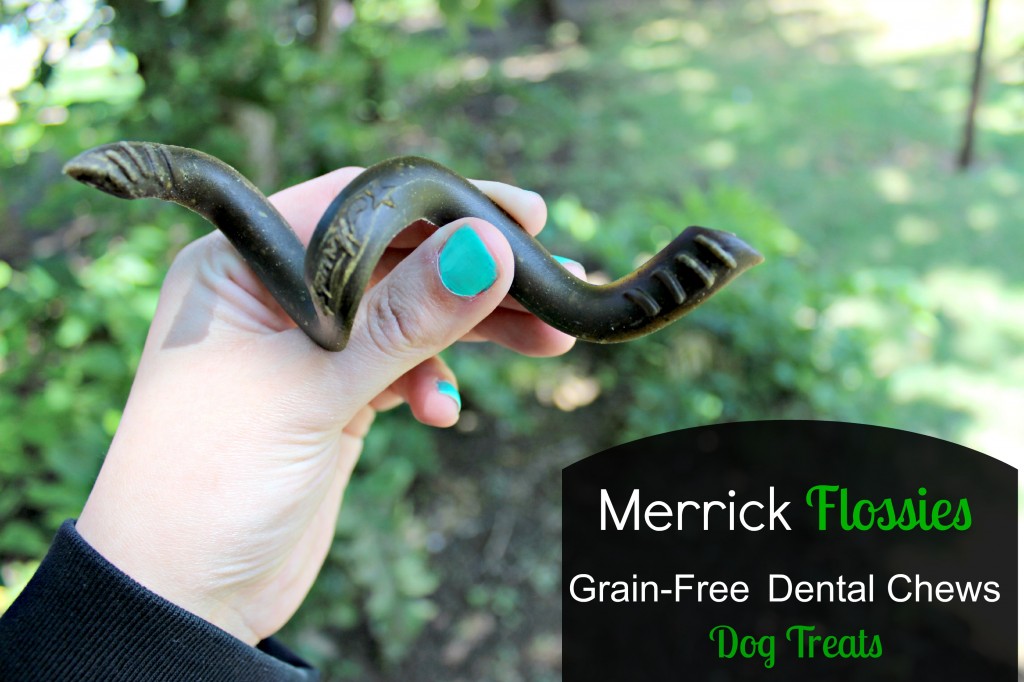 As you all know I talk about Ruger often on my site. He sure does love trying out new treats, and toys to play with! Well a few weeks back, I got a bag of Merrick Flossies for him to try out! They are grain-free dental chews for dogs. They are an all-natural dental chew that cleans teeth and helps freshen their breath.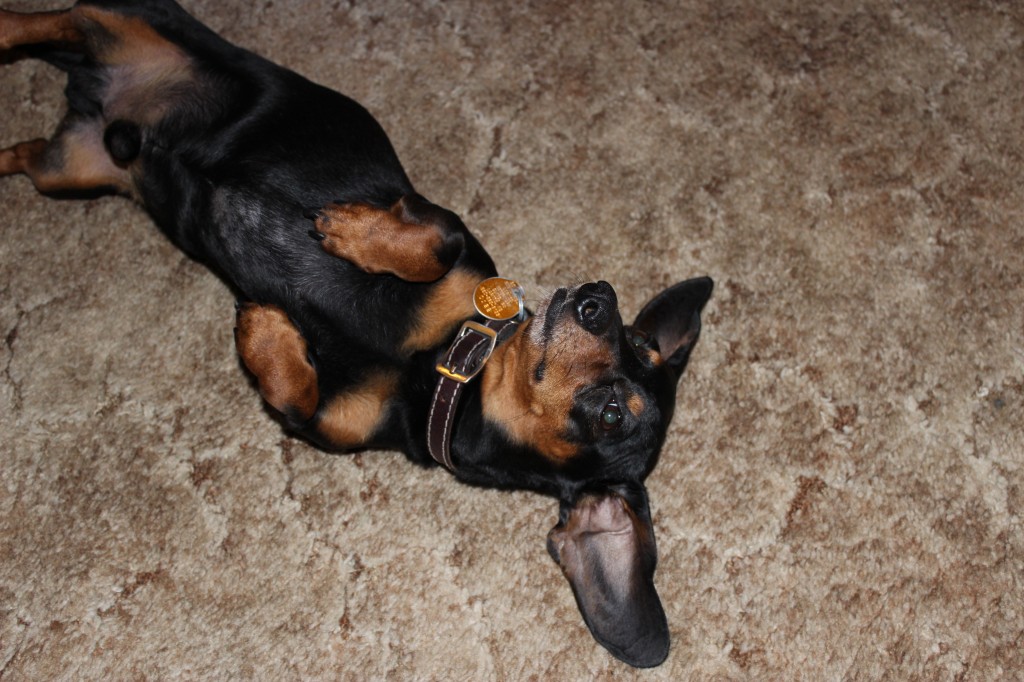 When I said he got something in the mail, he automatically rolled over on his belly trying to looks ever so cute, to get one of his new treats! They are a good size, so he was able to munch on it for awhile. It has little grips on each end of the chew, which makes it easier for him to hold on to it. As for freshening his breath, I didn't notice it changed anything, it still had a dog smell to it, but that is okay.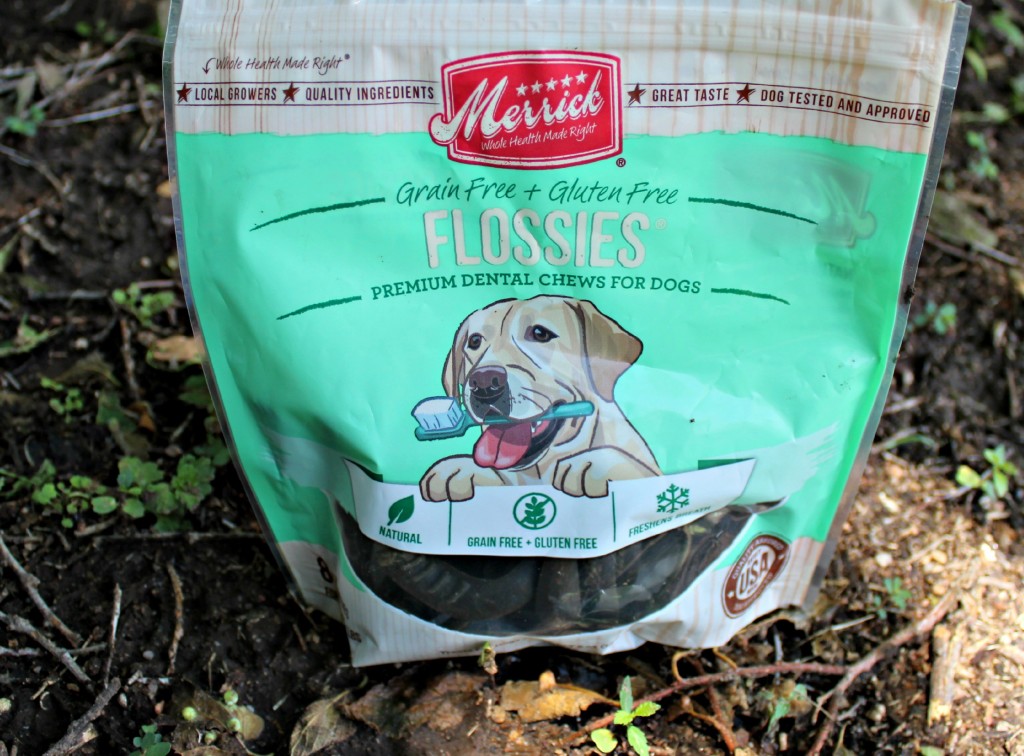 He has really clean teeth and when we took him to the vet and did an annual check out, the vet said how nice his teeth are and their is no build up and such. I think it is because he has lots of raw hides and treats like these Flossies to help keep his teeth clean. He is always playing or chewing on something!
Shop: 
I got these Flossies from Chewy.com, I have talked about this site numerous times on my blog. They carry tons of pet treats and food, where you can order online and have the items shipped directly to your front door! Very easy, and they have reasonable prices!!
If you have a dog do you think they would enjoy these treats?