I received this item as a promotional item. This is not a sponsored review. All opinions are 100% my own.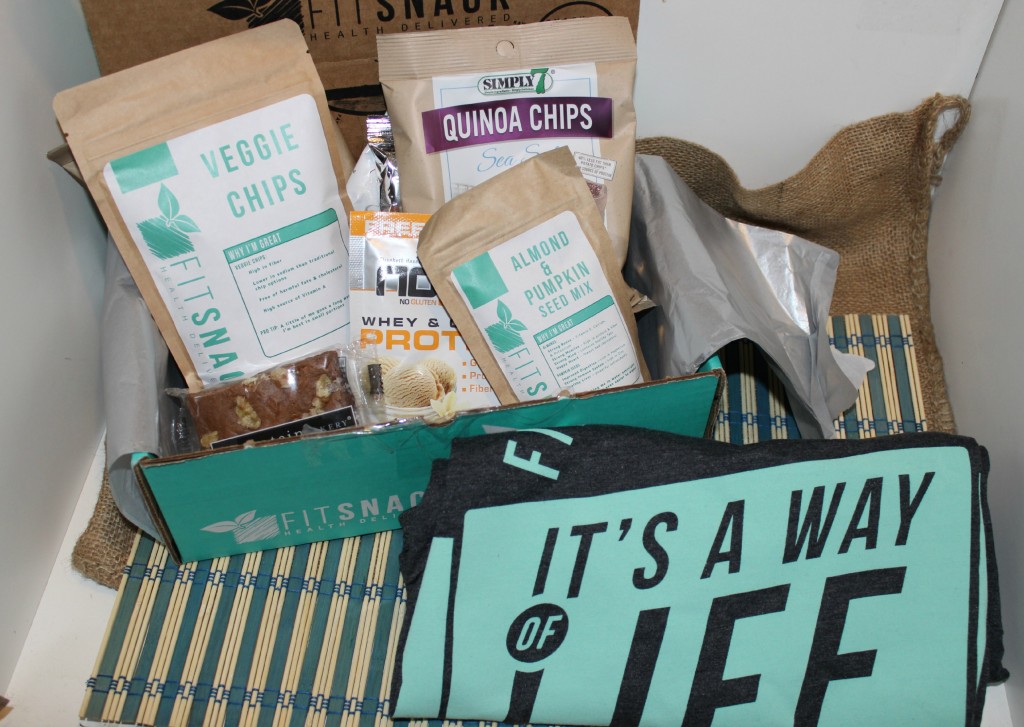 I recently received my first Fit Snack box and it overly exceeded my expectations! If you are not familiar with this, Fit Snack box is carefully curated each month to include 6-9 different items that are delicious and designed to provide a clean energy to support an active, fitness-focused lifestyle!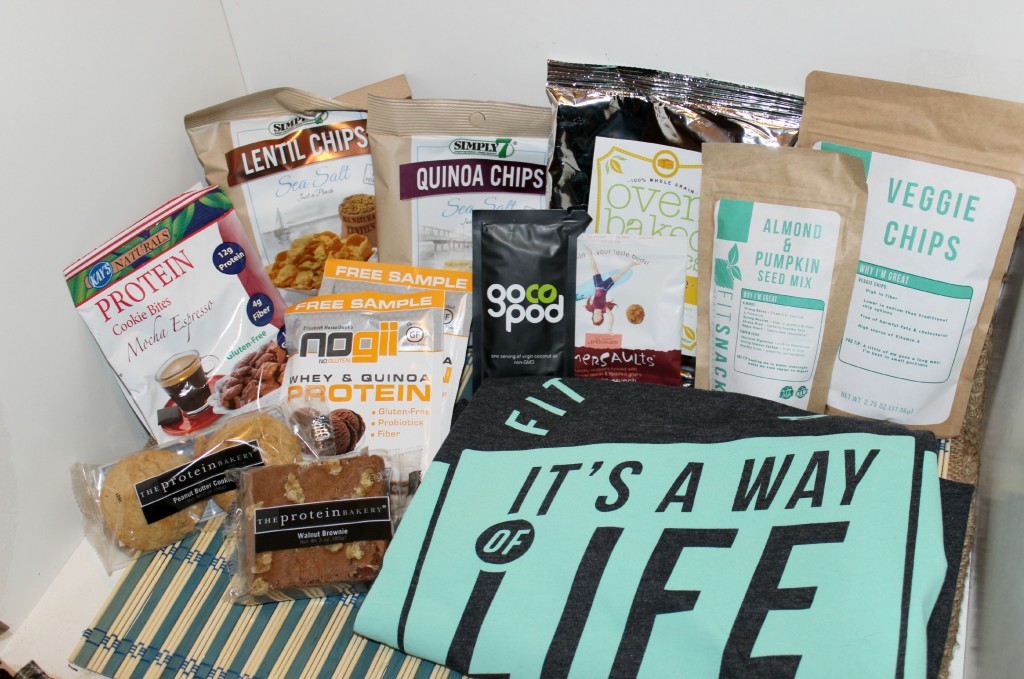 Here is a shot of all the items that came in my box, a t-shirt and lots of snacks to try out. I was so impressed with the variety of items, and the size of the products as well. I loved the wide range of items, from protein powders, somersault snacks, protein bars, veggie chips and more. They did a wonderful job of providing a wide range of great high quality products.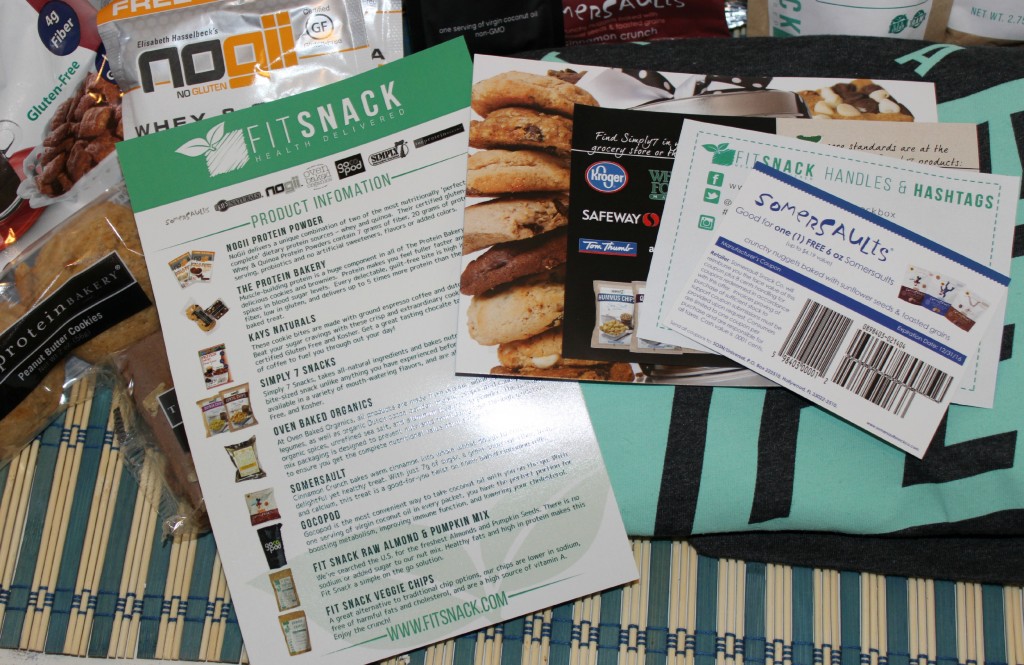 In my box it had a card that showed each item in the box, and about it as well as coupons and such. On the other side of the card, was a workout card, showing you workout things to do, which was awesome!
I am a huge fan of The Protein Bakery products, the walnut brownie is my favorite for sure. They are so full of flavor, and I love how they are guilt free! Another item I really liked were the Somersault snacks, and the Veggie Chips. Everything was so good, and I love the shirt they sent, but those are just my top three faves out of this box!
Shop: 
So if this is a box you think you would enjoy, feel free to check out Fit Snack! This is something I would enjoy getting each month, they have tons of great snack options that you can pack in your lunches or grab on the go. Plus you get to try so many awesome products that you can either fall in love with, or decide it isn't for you.
Plus ChicnSavvy Review Readers get a special gift when they order their first box!!! How awesome is that!
Is this a box that you would enjoy for yourself or someone you know?!