I received this Fit Snack Box as a promotional item. This is not a sponsored review. All opinions are 100% my own.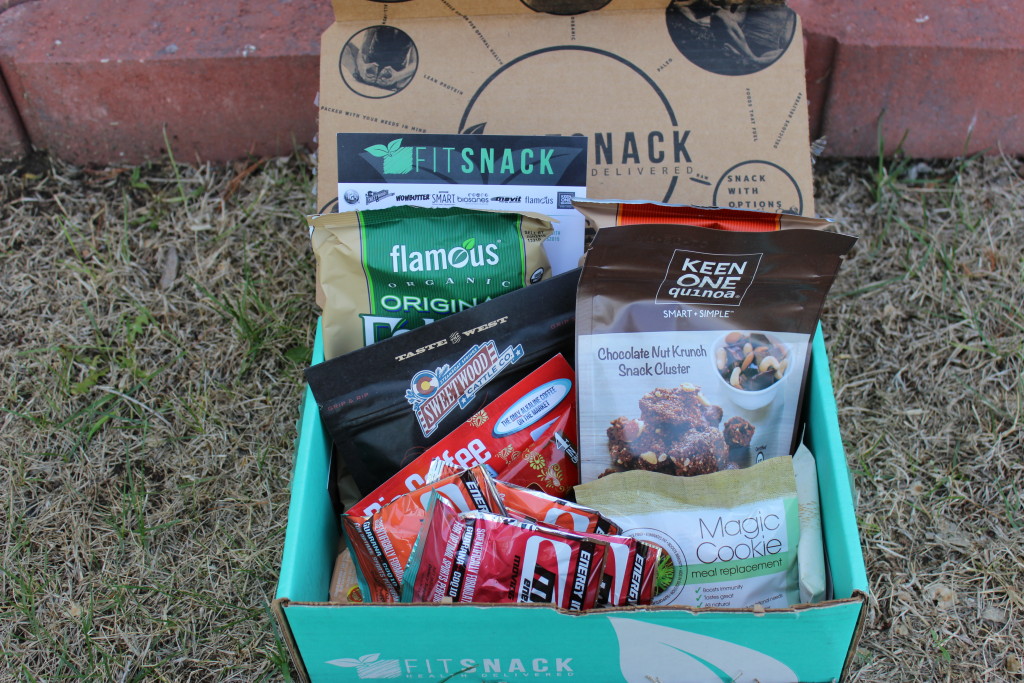 Okay all, here is my second Fit Snack box, and I wanted to share what it is and what was inside this wonderful box. I know some of you may not know or heard about Fit Snack but it is pretty awesome! It is great for all of you who are looking for healthy foods to add into your lifestyle!
What Is In The Fit Snack Box: 
Each Fit Snack box will be different, it is fun to get a new box delivered right to your door each month with some tasty mystery items waiting for you to try out! The box is packed full of the most delicious healthiest products on the market. Fit Snack strives to include a variety of products from sample sizes to full size items! All items are healthy and good for you!!
How do they pick what goes in a Fit Snack box:
Each product always containing two or more of the following:
High in protein, low in sugar, gluten free, organic, raw, vegan and all natural.
Plus, we add in bonus items such as energy boosters, nutritional supplements, or refreshing beverages.
Finally, we find a little space for exclusive workouts, workout gear or other active lifestyle inspiration.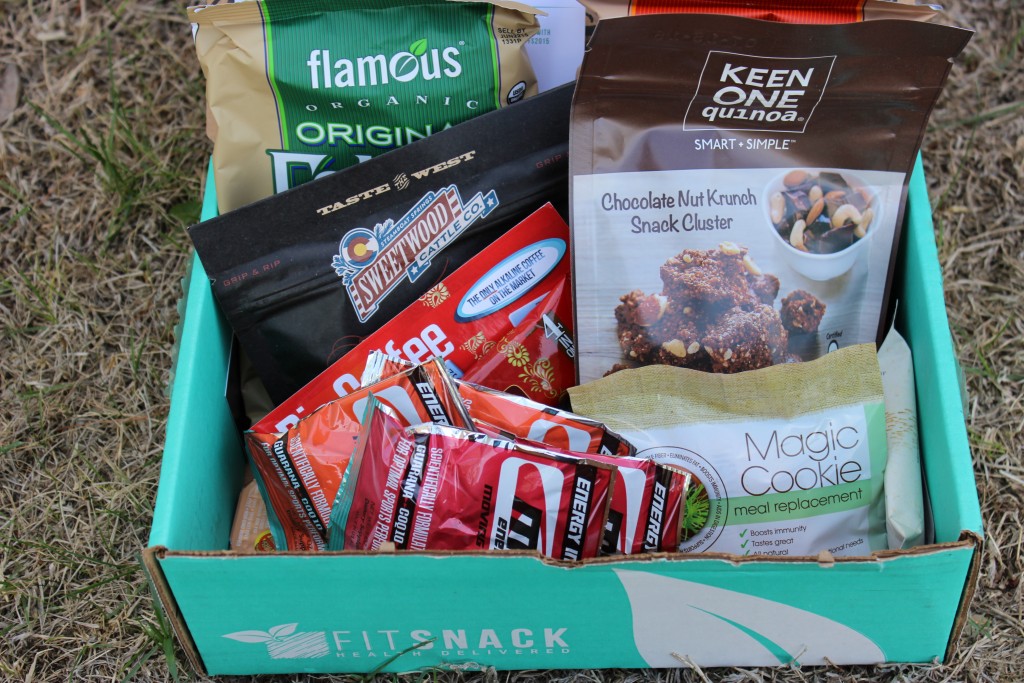 Here is a closeup of my box that I got. It was packed full with tons of fun tasty items to try out! From Magic Cookie, Falafel Chips, Beef Peppered Jerky and more. My sister was here when I got the box and she was so excited to see what was inside just like me. It felt like Christmas opening up the box to see the surprises that were inside!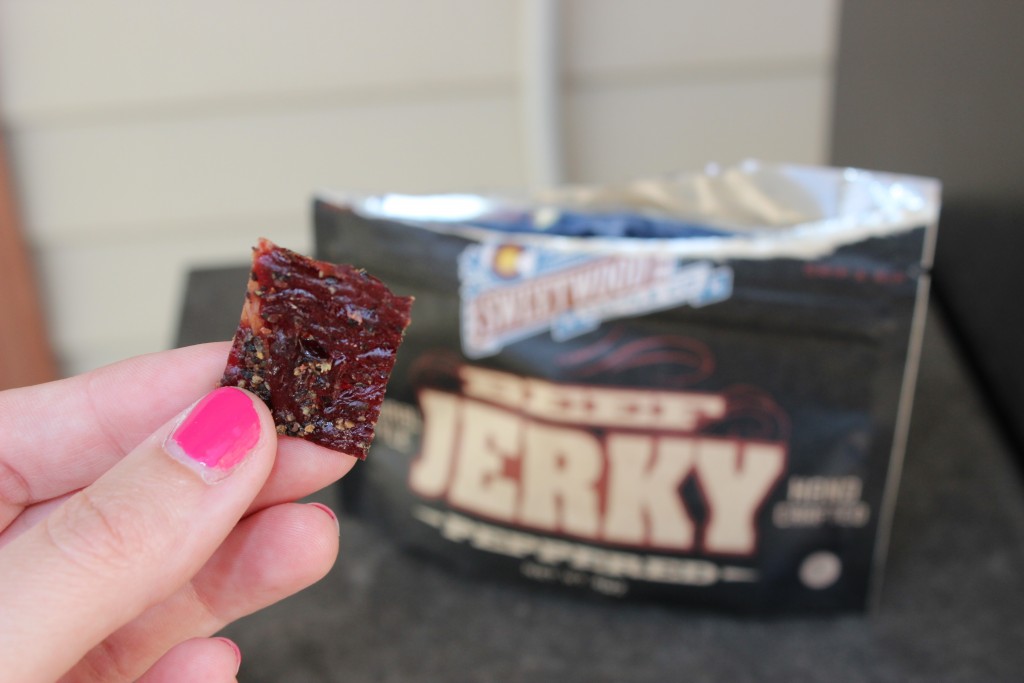 Out of all the items the Beef Peppered Jerky was my favorite this month. I love a good jerky, and this had a perfect texture, flavor and peppered taste! I ate some and then packed the rest in my husband's lunch, as he loves jerky just as much as me!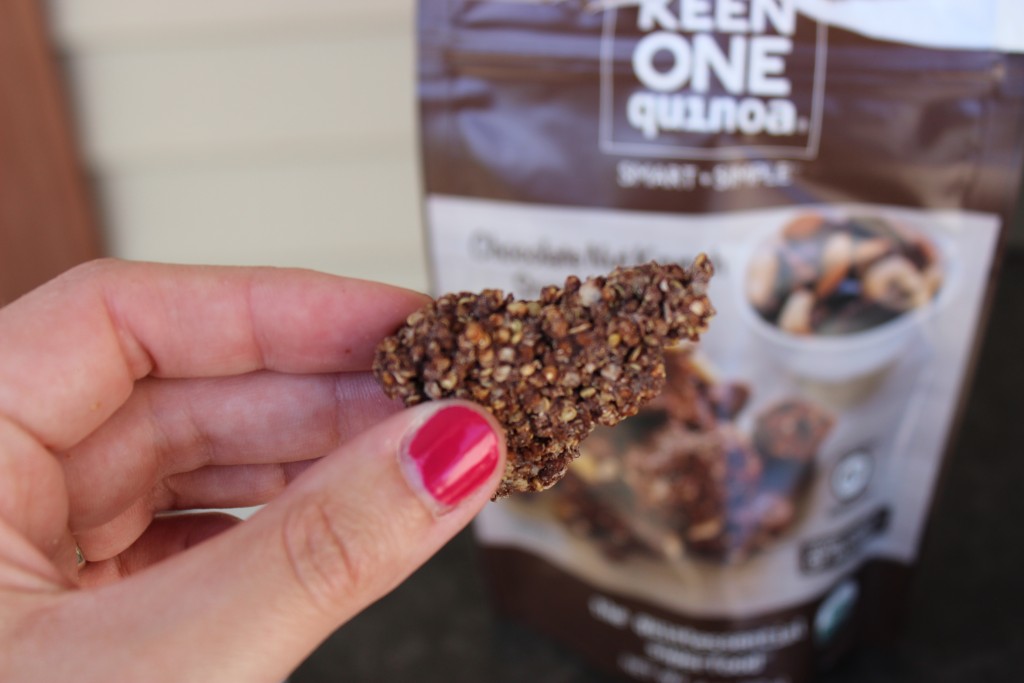 Keen One Quinoa Snack Clusters were really fun. I have had quinoa before, but not in a way that had any sweetness to it. So to have some chocolate in it, and be in cluster form, it made a great snack while I was working, or toss some in a baggy as I am heading out to run some errands. Quinoa does a great job at keeping me full for a long time!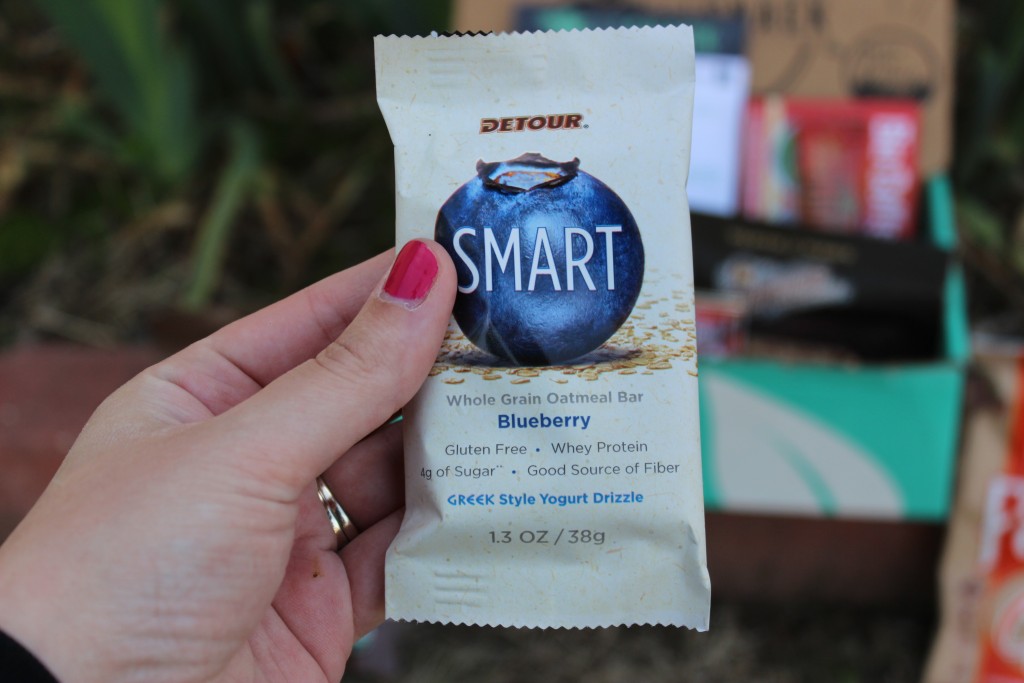 Shop: 
If you are interested in trying out the Fit Snack box, if you are looking for healthy snacks and treats, I totally recommend this box. They have different plans to choose from, you can do monthly or all the way up to yearly! If you choose the monthly you can try it out, and if you choose it doesn't fit your needs you can cancel at anytime. I love that option! They truly want to make their customers happy!
Is this a box that you or someone you know might enjoy?!