Family Time Today – We went to Vet's Park To Enjoy Lunch! 
I received the tote and blanket from JJ Cole, as promotional items courtesy of JJ Cole. This is not a sponsored review. All opinions are 100% my own. 

Today we made our way out to Vet's Park for a family picnic! The weather has been extremely hot lately so we haven't been doing to many outdoor activities, but the weather wasn't as hot this morning so we thought to head over and have a little family picnic in the park!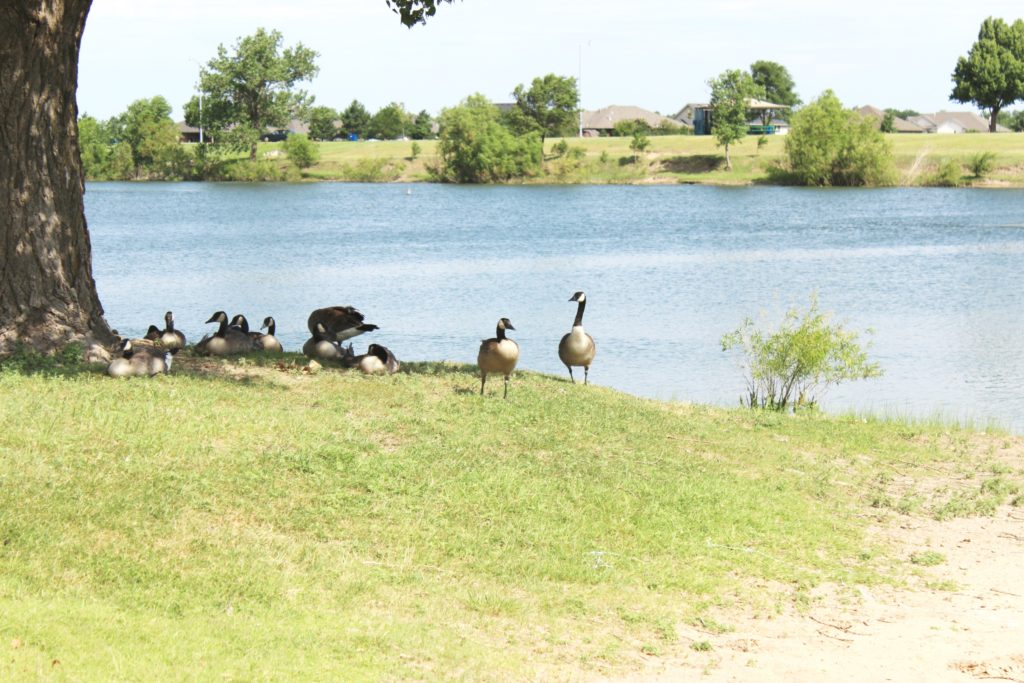 At Vet's park they have a little pond, and they have tons of geese that seem to live on it, so it is always fun getting to watch the geese, and see the beautiful scenery! The park even has a little sandy beach area for volleyball, and you can walk all the way around the whole pond! We love to come here, feed the fish and geese, and just enjoy nature! We would come here a lot when I was pregnant with Clay, so it is always fun coming back!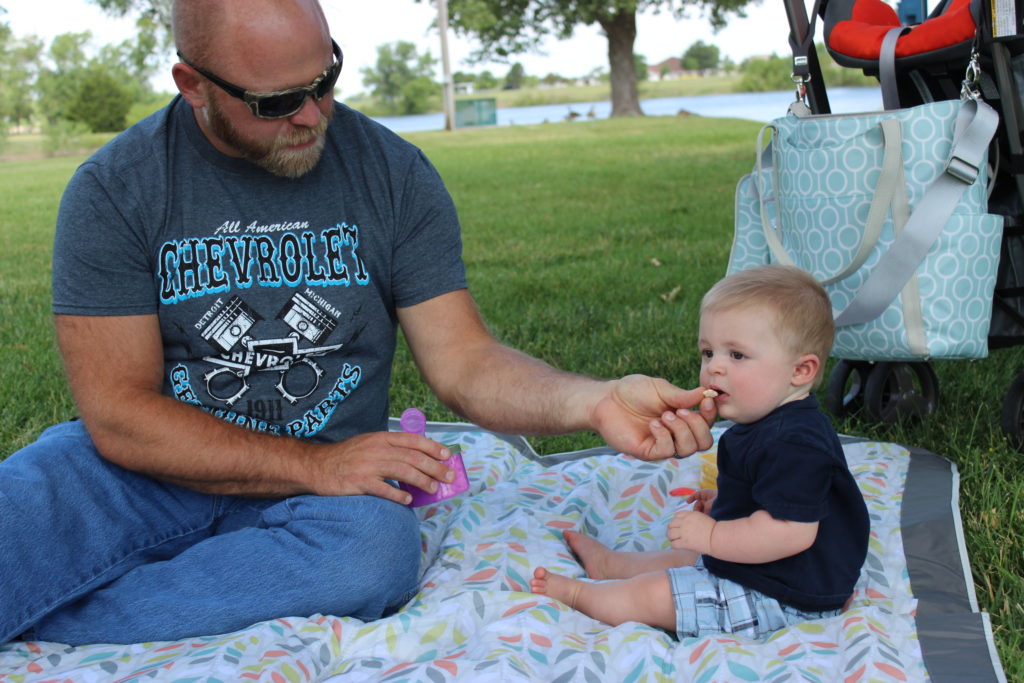 JJ Cole sent us the  Aqua Radian Bucket Tote and the Citrus Breeze Outdoor Blanket, that works perfectly for a good family picnic. The outdoor mat/blanket is great for any occasion. You can lay it out to protect you from grass or dirt. It is a really nice durable fabric, and is soft to sit on. It is 5 ft x 7 ft when it is layed out. The inner lining is perfect, if you have a spill you can easily wipe clean! It is water-resistant, which for anyone with kids knows how important that is!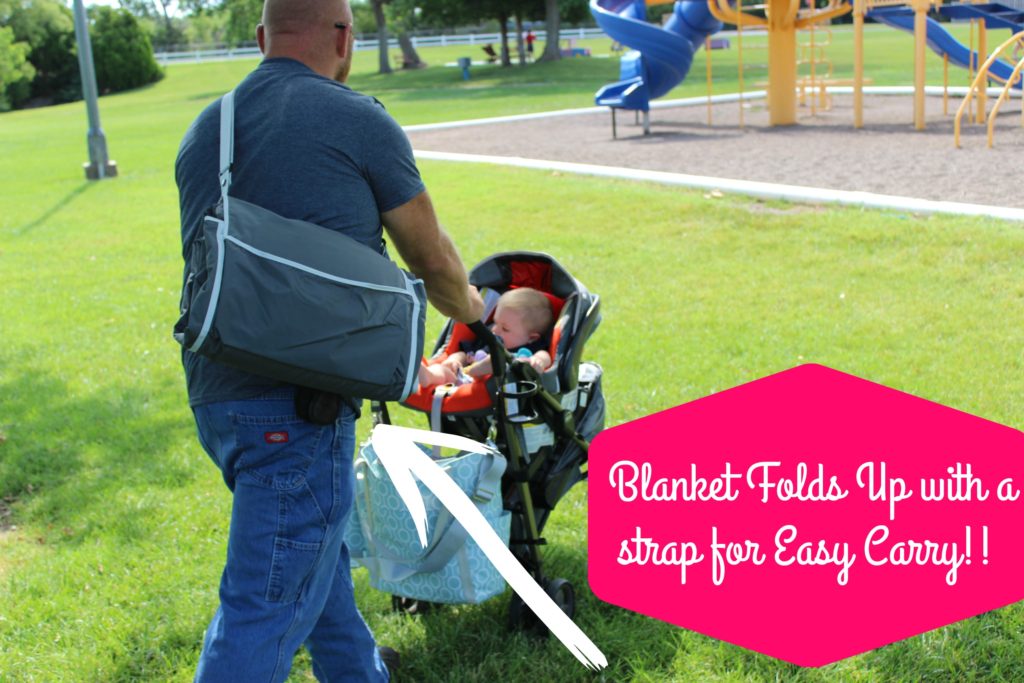 It does fold up really easily, and has a strap so you can easily carry it like a bag, which is great for hauling it around! When you have a child, you know how much stuff you need for one simple trip. Diapers, food, snacks, toys, extra clothes, and the list goes on. Then if you are having a picnic like us, we got to pack for ourselves as well! Having something that folds up and easy to carry is a must for me anymore.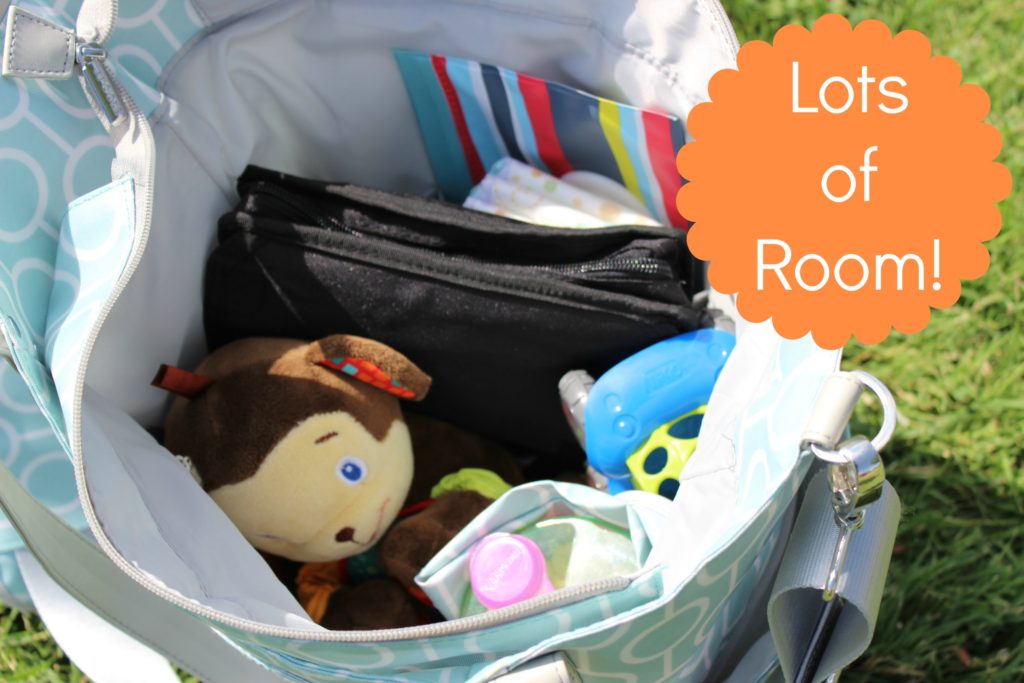 The bucket tote, is very roomy! It offers 13 pockets total, so you can fit a lot of things in this tote! It has a really fun print on the outside that is very stylish, and I get comments on how pretty my tote is when I wear it! It is very easy-to-clean, and is water resistant canvas! It does include stroller grips, which in the one picture you can see I am using them. It makes it to wear you can clip the bag onto your stroller so you don't have to carry it on your shoulder! It makes it super handy. I am beyond in love with this tote!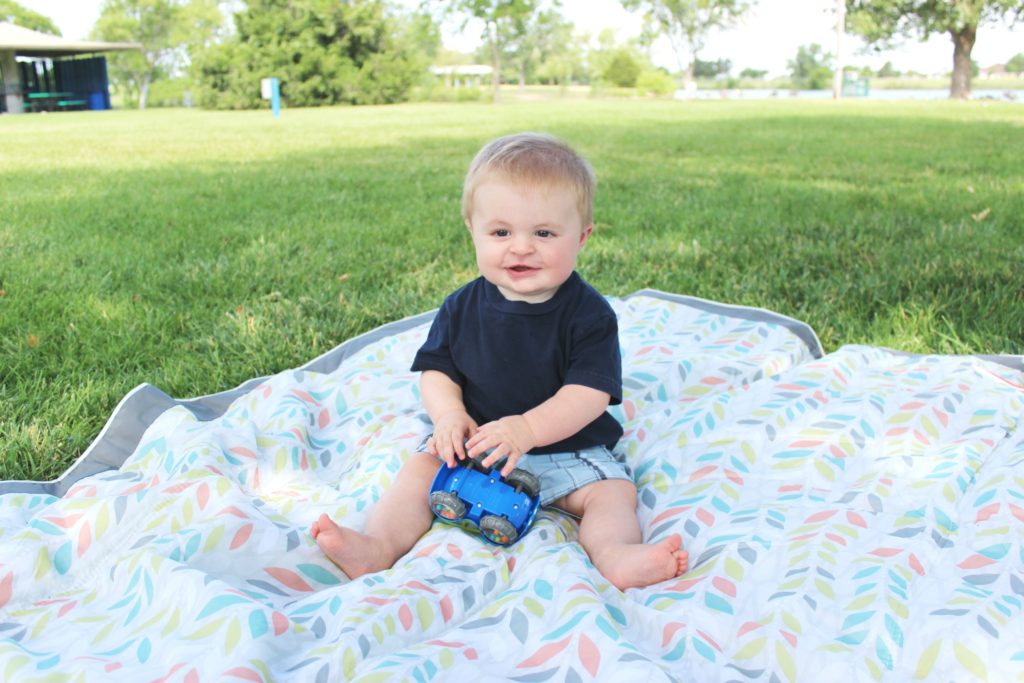 We truly had such a fun day, and after we did a little shopping! JJ Cole made our family picnic a little easier, and I am very thankful for this brand. We have bought products from them in the past, and it is always exceptional quality, and of course very stylish! I absolutely love their fun prints they use, and I highly recommend their products to family and friends!
What Have You Been Up to This Summer?!