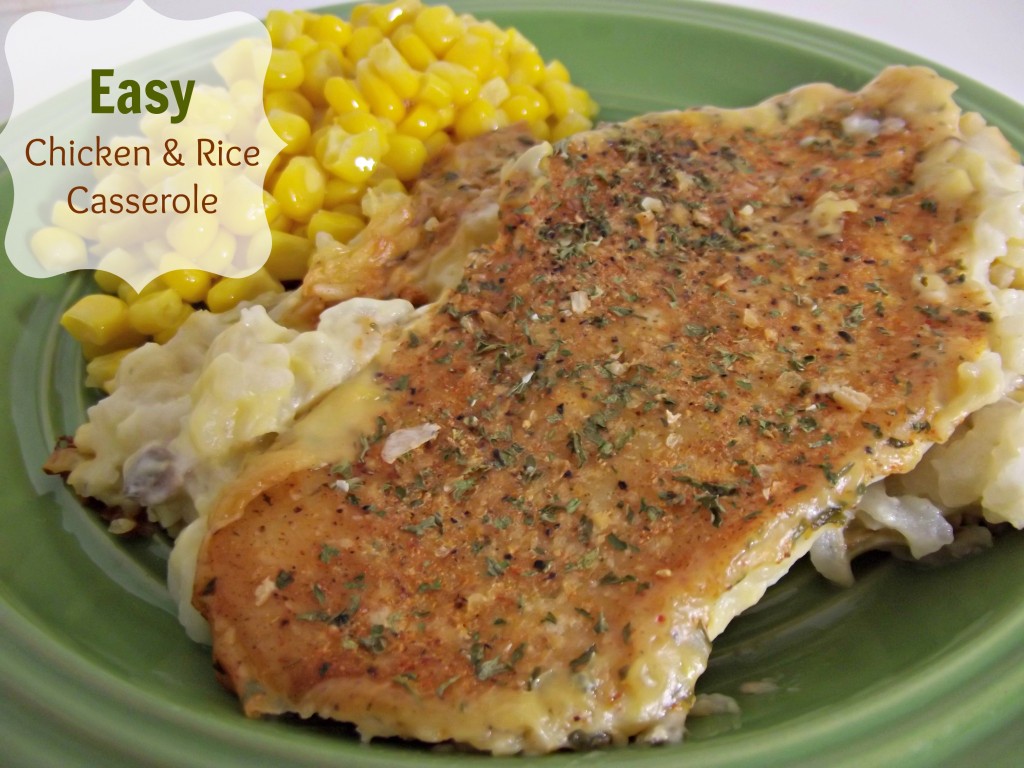 Yesterday I just wasn't feeling like I wanted to really put much effort into cooking dinner. I wanted something very easy, and with minimal effort needed on my part. I was just tired and didn't feel that great, and I wanted something that was a comfort food! So I searched around online and came across a chicken and rice casserole recipe I thought I would try! Riches to Rags by Dori  had this recipe on her blog, and it was the one that won me over!!
Looked easy, and yummy so I thought why not give this casserole a go! I think it turned out pretty good, I almost could have put more seasoning over the rice as it was somewhat bland, but the chicken was very flavorful and overall it was a nice dinner!
Ingredients: 
1 package boneless chicken (whatever you want will work I did breast) 1 cup of uncooked rice (I used plain white) 1 can of cream of chicken 1 can of cream of mushroom 1 can of cream of celery 1 can of milk (I used an empty soup can to pour milk in)  Seasonings to cover top of chicken and rice. I used Parsley, garlic Salt, Season salt, dehydrated onions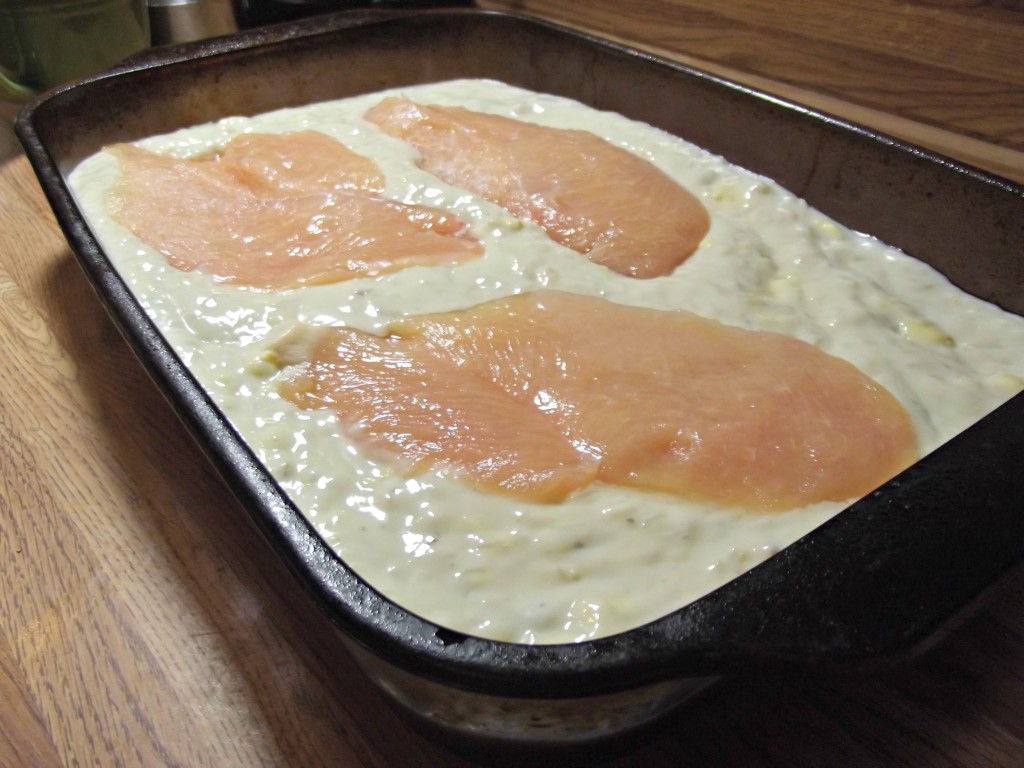 How to Make:
Preheat Oven to 325 degree's.
First off in a bowl you will want to combine the 3 soups, can of milk, and rice and mix well. Then pour into a 9×13 greased pan.
Then take your chicken and lay over the top of the rice/soup mixture. I kind of sunk my chicken down just a bit into the mix, like pictured above.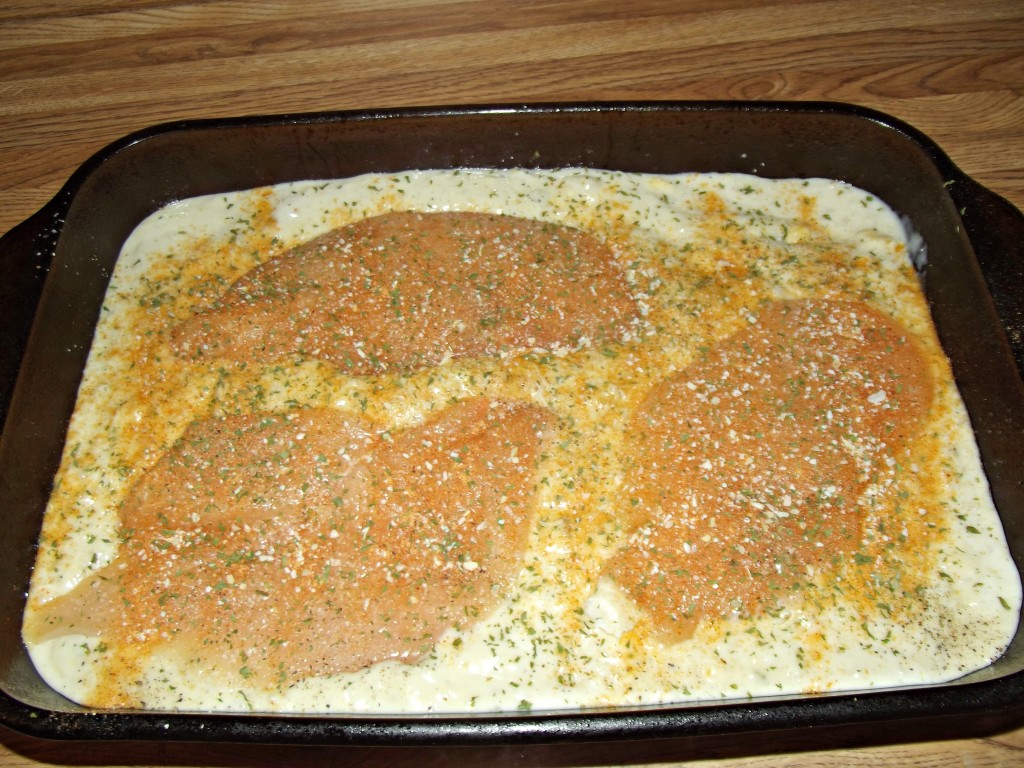 Then take one seasoning at a time and sprinkle over the top of the chicken and rice. It is okay to go a little crazy with it, really helps bring out the flavors. Now if there is a seasoning you love, use those, you don't have to use the seasonings I said above!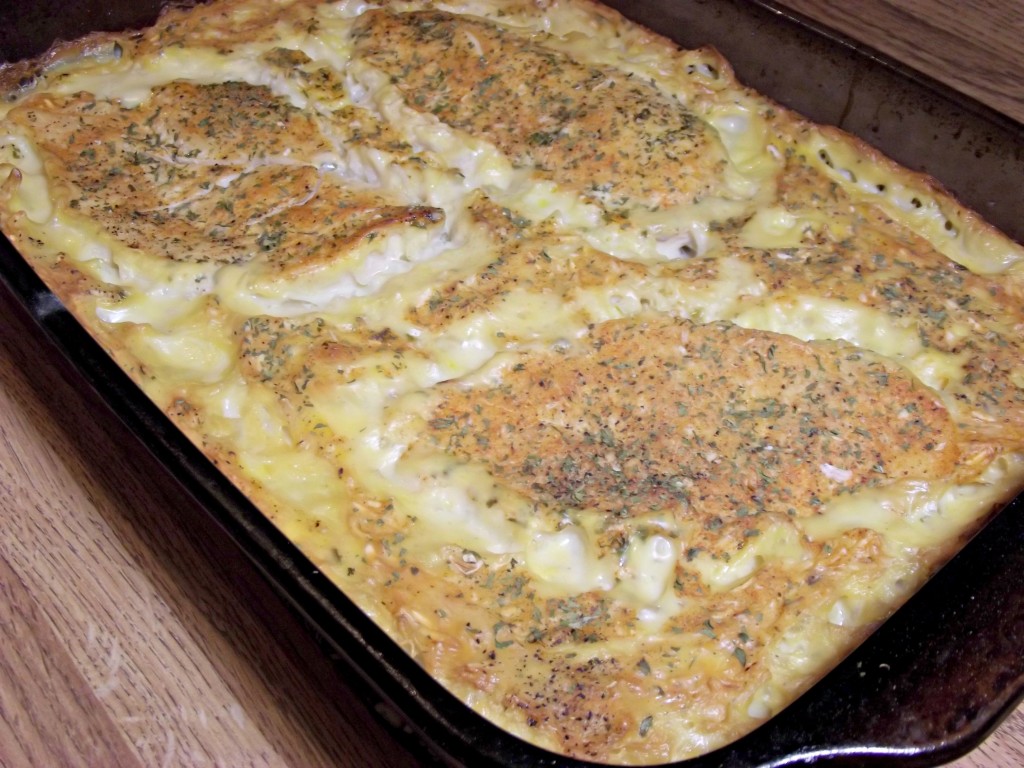 Put in preheated oven for an hour and a half. Make sure to check the chicken to ensure it is done, if need be cook a bit longer. Then take out of oven when done and serve! Very yummy, and nice and creamy!
Feel free to pin this recipe, and have on hand for a night you don't feel like cooking a ton, or just want a quick meal!!