Garden Gate – Delta Children Gliding Bassinet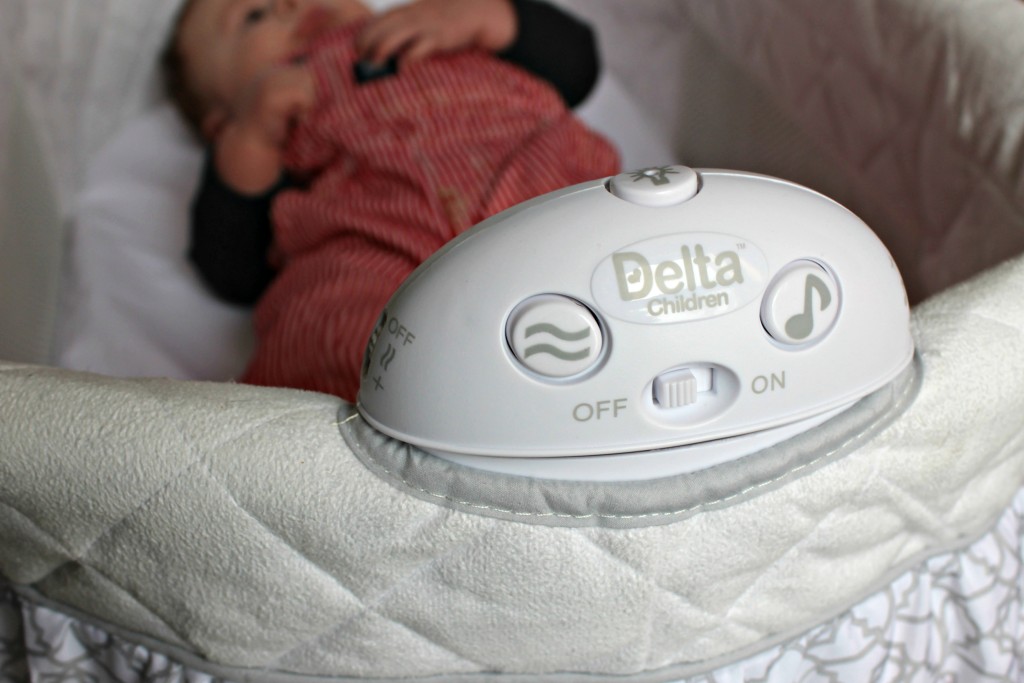 Okay all you parents-to-be, and current parents looking for a bassinet for your little bundle! I got this Delta Children Gliding Bassinet, and it is a winner in my books! This bassinet is so nice and it features a calming nightlight, soothing music and a variable speed vibration if you choose to use it! Plus on the bottom it has a place to store items for your little baby, whether it be diapers, wipes, toys, or whatever else!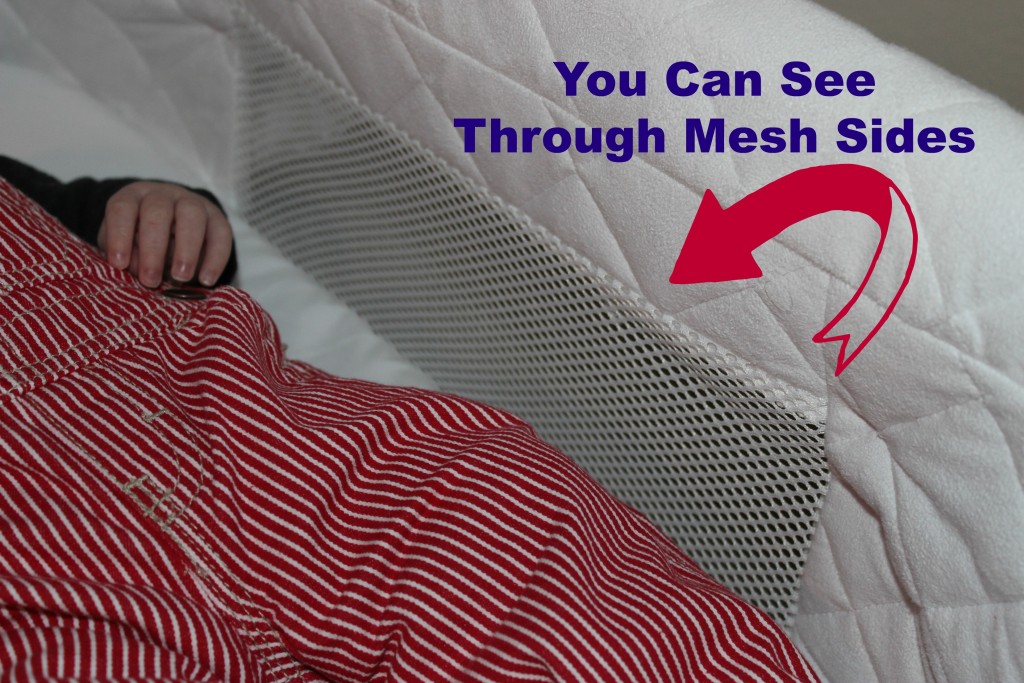 Plus one thing I love is on the sides there is a mesh siding, where you can roll up the cover and you can peek in to see your little baby when they sleep! I was so worried when he was first born bringing him home, and being afraid something would happen while he slept! This brought me a ton of comfort! If you don't want the mesh to show, just roll down the sides, and you can't tell it's there.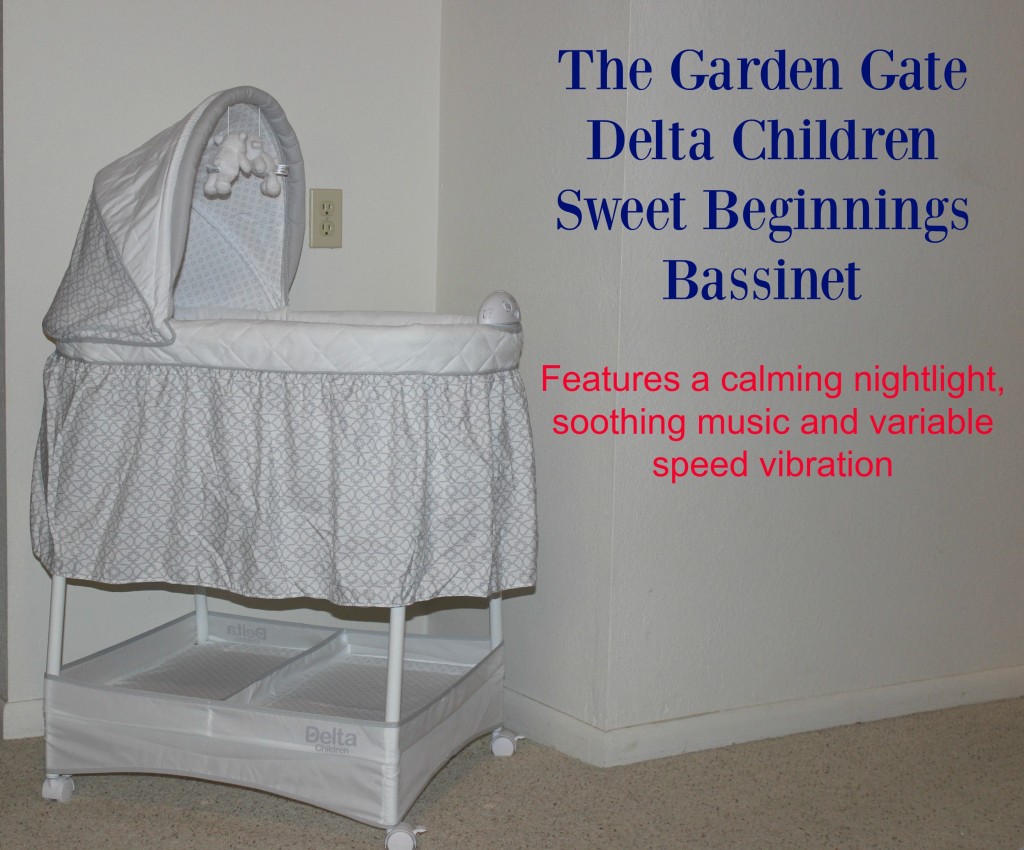 Designed with a subtle pattern in soothing grey and white, this bassinet with a gliding base combines a traditional aesthetic with modern technology. Clay loves looking up at the little teddy bears at the top, which that goes up and down if you don't want the cover to be up like it is in the picture! It is best for babies up to 15 lbs.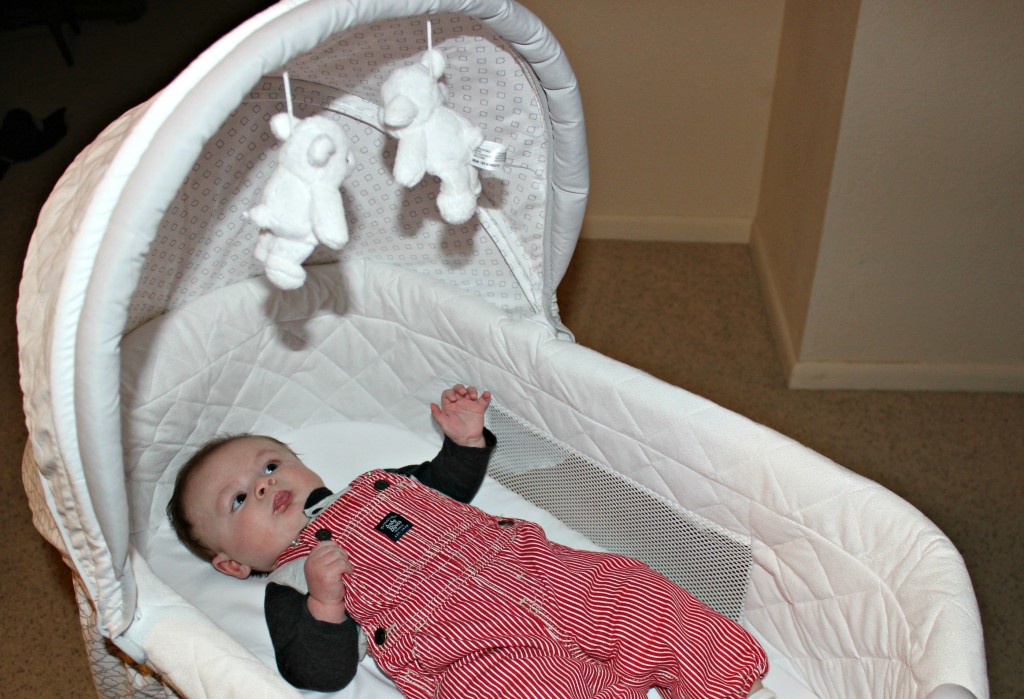 SHOP: 
Delta Children
has different styles to choose from on their bassinets that are very affordable! They are really nice and they can fit the style you are looking for! I would highly recommend getting one! My husband put this together really pretty quick, we were getting ready to head out to a doctor appointment and he had it together in like 15 minutes!