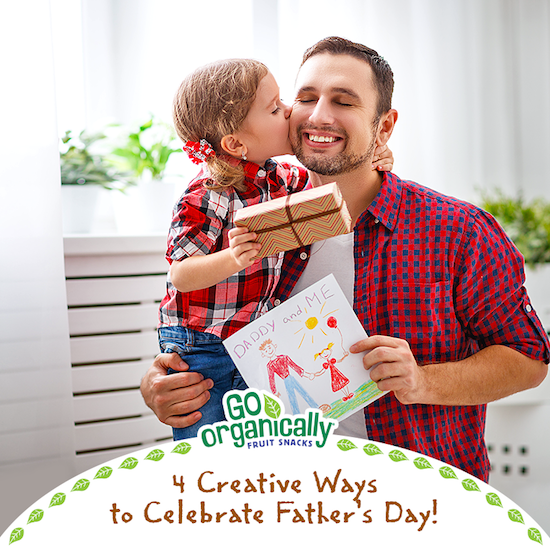 We're only a few days away from Father's Day. This year it's time to think beyond the tie, "World's Greatest Dad" mug, or other traditional gifts. Does Dad really need another hobby-themed tchotchke like the golf ball statue? Check out these four more creative ways to celebrate Father's Day that Dad will be sure to love!
Idea #1 – Take a hike. What better time to head outdoors than a Sunday in June? Buy Dad a cool piece of hiking gear and attach an invitation to go hiking together that same day. (Need some ideas? Try an insulated water tumbler or an old-school compass.) To make your hike even more enjoyable, print out some Nature Bingo cards and check off items as you see them. Go scouting for squirrels, berries, ant hills, and more!
Idea #2 – Make a memory book. It's so easy to take pictures these days and post them to social media, but Dad would love to get those precious pictures in a hard copy format. Preserve your memories by ​printing a dozen or so of your favorite family snapshots and paste theme in a mini scrapbook along with handwritten captions and mementos. Have your kids go nuts with hand-drawn artwork to make a beautiful keepsake.
Idea #3 – Have a "favorite foods" feast. What are Dad's favorite things to eat? Make a list and make a meal out of them, even if they don't seem to go together. Ice cream, bacon, potato chips, pizza, smoothies, Philly cheese steaks – whatever! If Dad likes it, make it for him to enjoy.
Idea #4 – Send him on a wild goose chase. Get Dad up and moving with a fun treasure hunt. Present him with a clue written on an index card, all leading to the next clue and finally to his ultimate destination – the gift! You could also include smaller gifts along with each clue as he goes.
Go Organically Fruit Snacks
No matter what you and your kids do with Dad for Father's Day, you can all enjoy some Go Organically Fruit Snacks! These fruit snacks are sourced from USDA certified organic fruit and other ingredients to offer you the best, most authentic and delicious snacks for your family.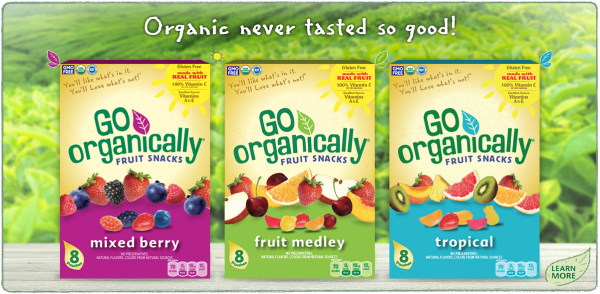 Reader Giveaway: One lucky Chic 'n Savvy reader will receive three boxes of Go Organically Organic Fruit Snacks, one of each flavor. To enter, just complete the form below by 11:59 pm ET on 7/2/18. Good luck!