This is a sponsored post written by me, but all thoughts are 100% my own. #NeverEndingSummer #ad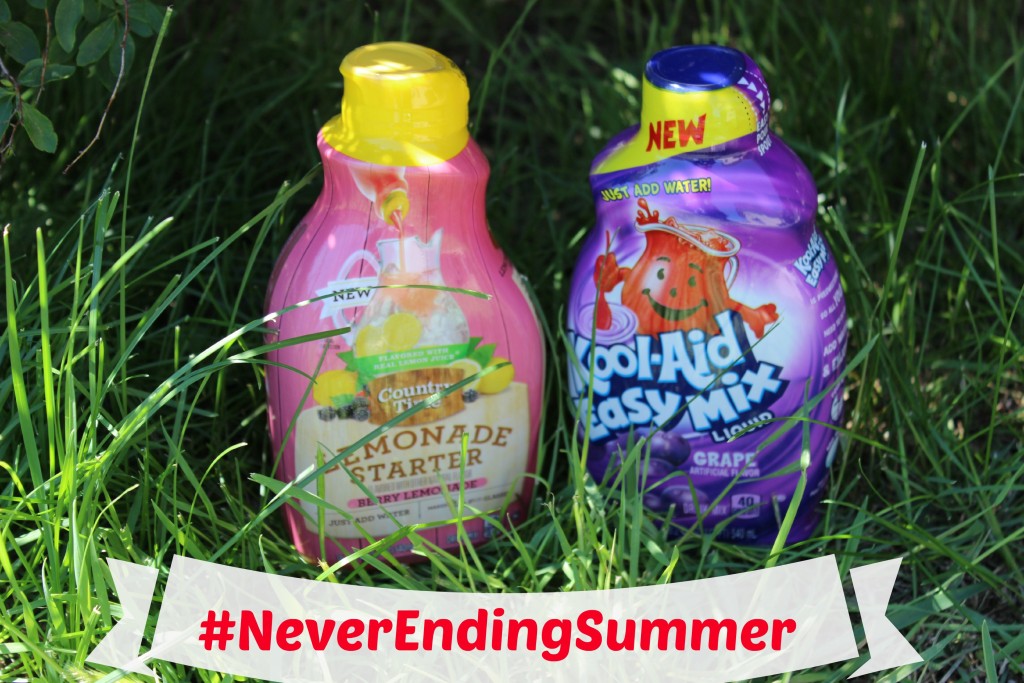 When I think of summer, the first thing that comes to mind is fresh watermelon and strawberries, and lemonade and Kool-Aid! I can't get enough lemonade in the summer, it is so refreshing and just relaxes me! As for Kool-Aid you can't miss out on that as well, grape is one of my favorite flavors!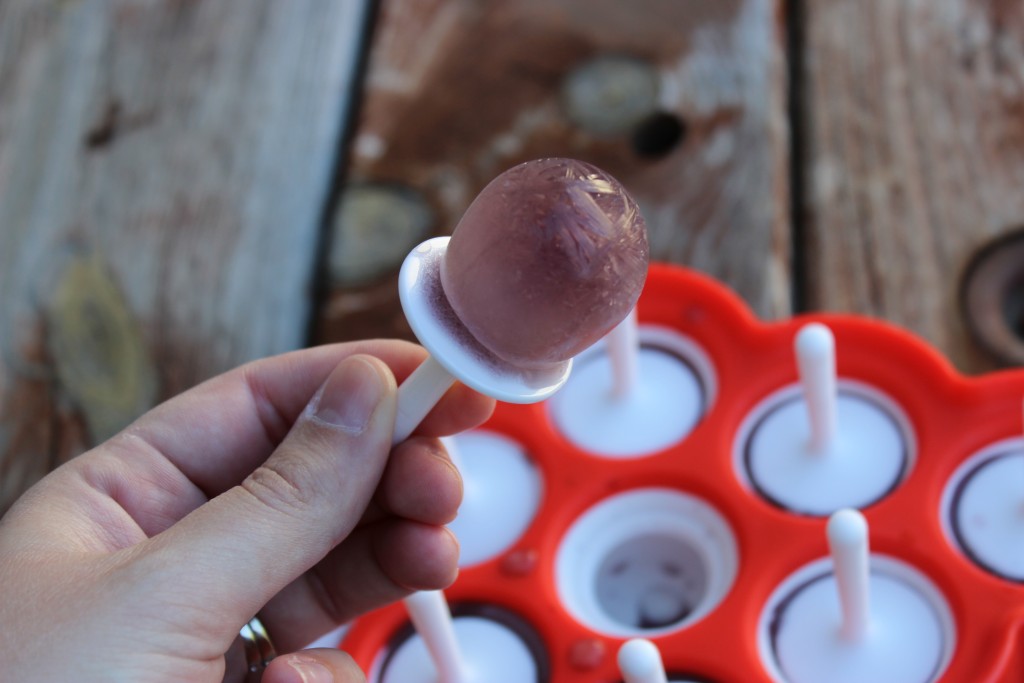 I made up some of the grape Kool-Aid popsicles and they are so good. I love to have a frozen treat when the weather warms up. It helps cool me down and I love sweet treats like this. They are so easy to make! Just pick up some popsicle molds and then whip up whatever flavors you want!
The Country Time and Kool-Aid Starters are presweetened, so all you need to do is add water and enjoy! No needing to add sugar, just pop the top,  pour into a cup, and add water and stir! You can make a glass or a pitcher, the choice is yours!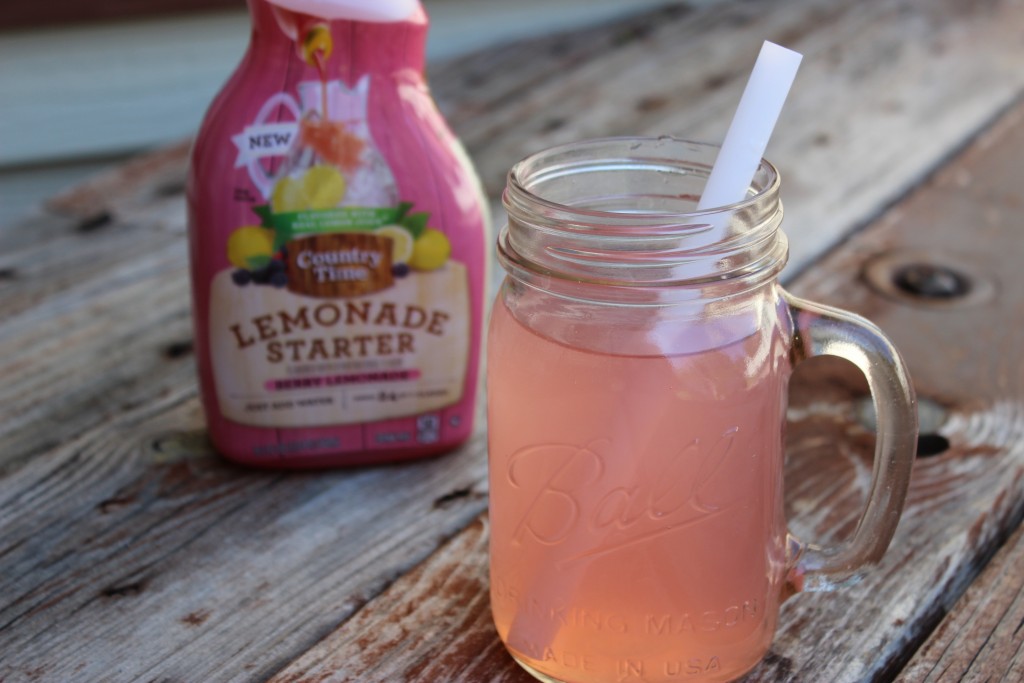 The Country Time Lemonade Starters have just 50 calories per 1-24th bottle! You can also make a single glass like I did here or a pitcher! It has the instructions on the back of the bottle! You simply pour the amount of mix per size you are making, then add water and mix! I love how easy it is, just pour and stir. Simple and packed full of deliciousness! Flavors come in: Half-Lemonade and Half-Iced Tea, Berry Lemonade, Classic Lemonade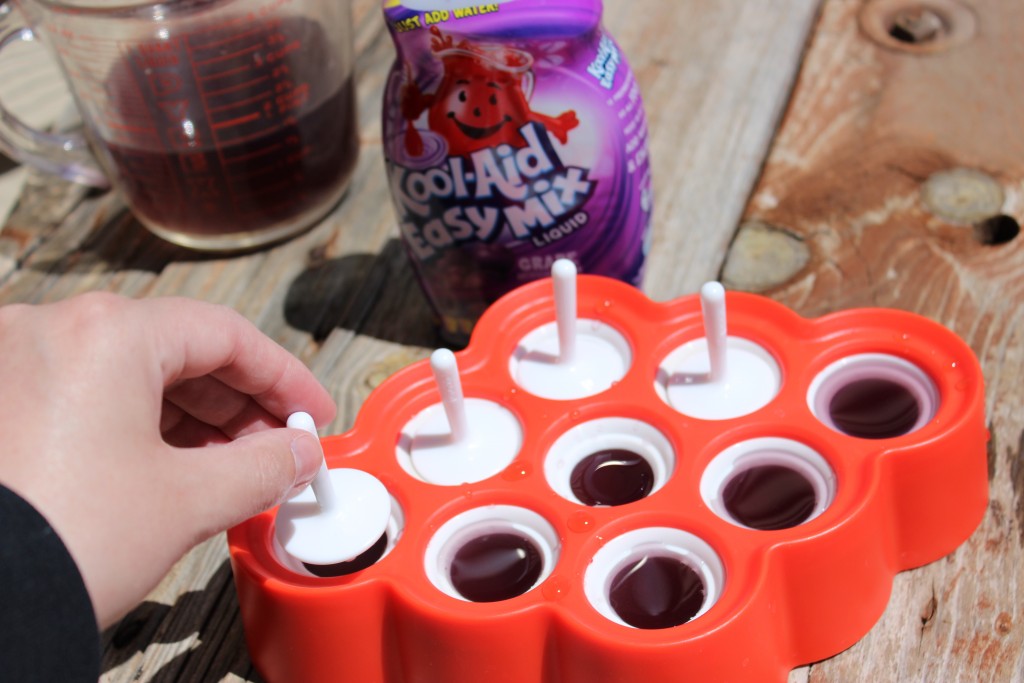 Same goes for the Kool-Aid Easy Mix Liquid, just add water and amount of mix you need and stir! The Kool-Aid Easy Mix Liquid has 50% less sugar than leading regular sodas!  I made these popsicles and they are so good. I just measured out some water, and then did correct amount of liquid for the water, and then poured into my molds and let freeze. I have mini mold so I didn't make much! Super easy to whip up. If you want a little extra flavor add a little extra Kool-Aid liquid to add more flavor to popsicles!
Shop: 
So stop by your local Walmart and pick up some of the Kool-Aid Easy Mix Liquid and/or the Country Time Lemonade Starters to try out! You and your family will enjoy them!
What Do you Think of When it Comes to Summer Time? #NeverEndingSummer