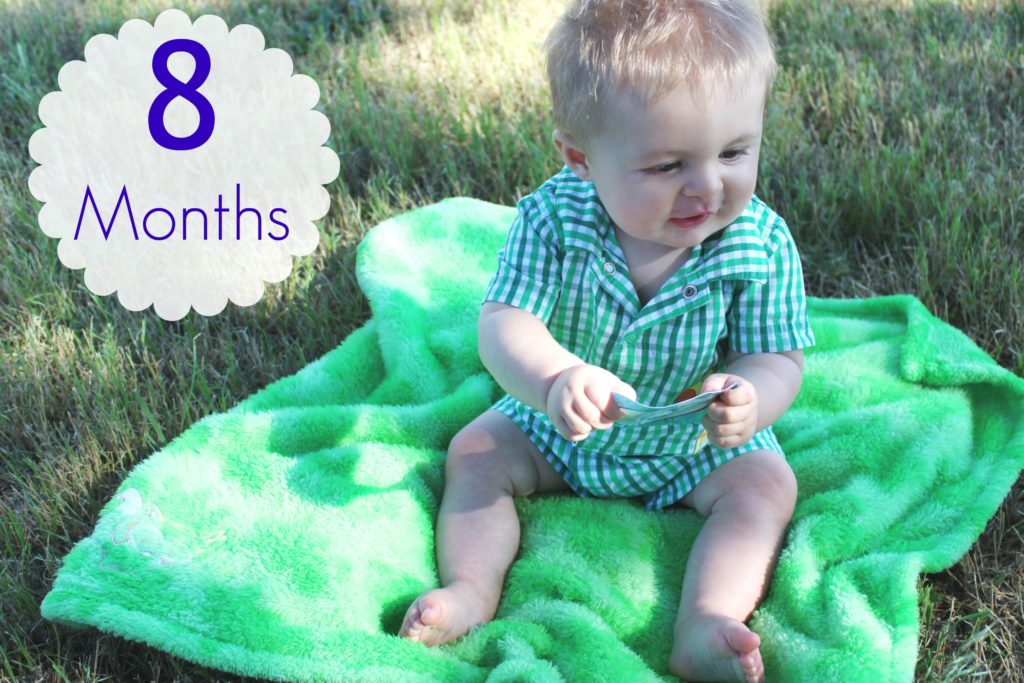 Wow another month has come and gone, and Clay is officially 8 months old today! He is growing so fast but I love each day and watching him master new milestones! He is such a fun little guy and keeps us laughing and on our toes for sure!
Some New Milestones: 
He is sitting up by himself, he doesn't need us helping him anymore with that! 
He is still crawling like crazy, and slowly acting like he wants to start standing while holding on to things. 
He said mom, momma the other day. It was so cute! 
Clay is mastering eating himself, he can feed himself a bit easier now. 
Drinking out of a sippy cup pretty well!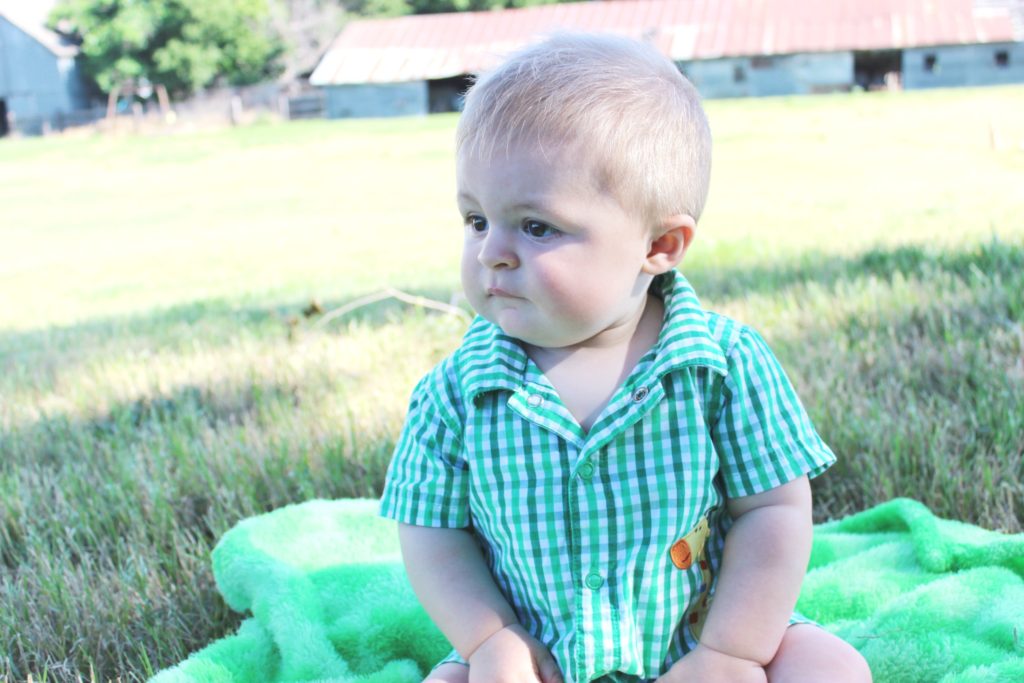 Some things He is Enjoying: 
He loves to fake cough and then laugh about it. That is my favorite thing right now, he is so funny!! 
Scout is still his favorite toy, he loves hearing him say his name, it truly grabs his attention quick! 
Peek-a-boo is a fun game him and daddy play nightly together. 
When you make the roar sound to him he just loves it and giggles and smiles. 
His favorite snack is the sweet potato puffs, he just munches them right up. 
Still a bit shy when he first see's someone, then after a bit he warms up and will smile and interact! 
He seems to love going to stores and shopping, he loves just looking around and seeing people and fun things! Hopefully that lasts as he gets older! 
We celebrated Adams first Father's Day yesterday, it was so fun! He is such an amazing daddy and he deserves to know how much of an amazing dad he is! We went to the zoo on Saturday and then celebrated Father's day with his dad on Sunday!
I hope you all enjoyed this update, and had a wonderful weekend!