Our baby is almost 1 year old! 
My oh my what an amazing past 10 months this has been! Yes you could say their have been MANY sleepless nights, a few tears, lots of laughs, many kisses and hugs and tons of snuggling! I can't believe our little prince is 10 months old! Where has the time really gone?! I do stay at home with him, so I get all the love and fun with him each day, which is nice! Some days he might be having a bad day, and I want to pull a few of my hairs out, but at the end of the day I wouldn't want it any other way! 
What Has He Been Up To: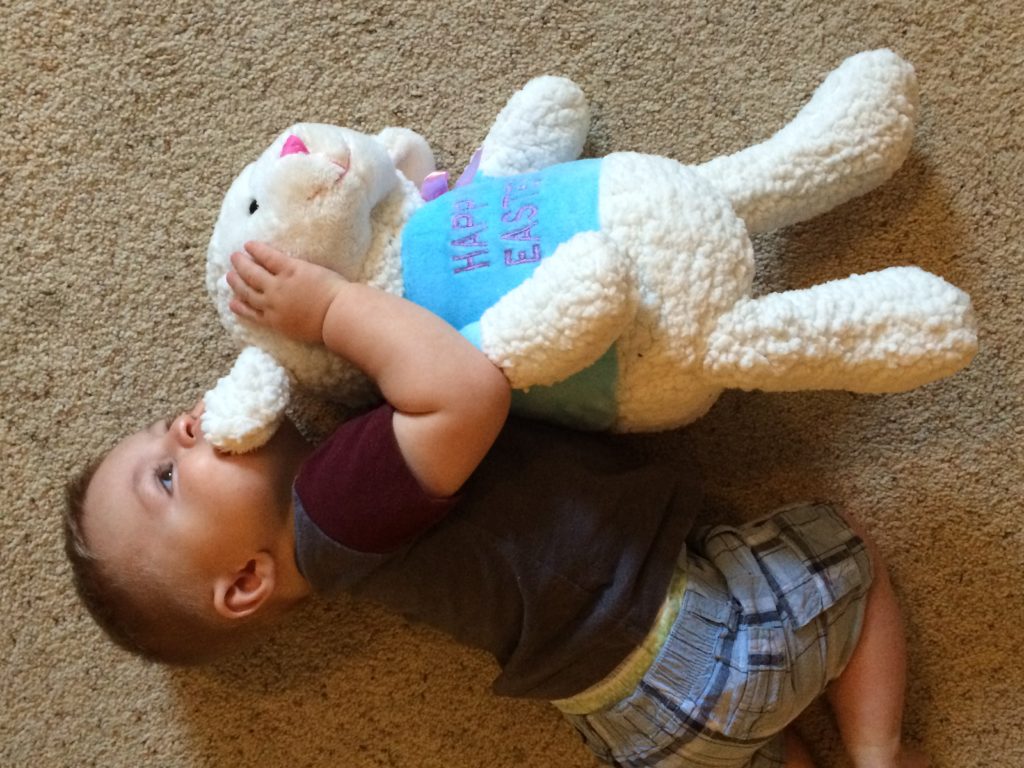 Clay is crawling like crazy still, he is so fast! He is standing up on things and walking! Not quite able to walk alone, but I know it is in the near future!
Favorite foods are: Cheese, Mac n Cheese, Mashed potatoes and gravy, green beans, graham crackers, and any kind of crackers. It is so funny cause when I was pregnant I craved mashed potatoes like crazy and ate cheese all the time!
 VTech Sit-to-Stand Learning Walker

 LeapFrog My Pal Scout

&
His favorite toy: is his Scout Dog by Leap Frog or the VTech Sit to Stand Learning Walker! He is using the walker to get around and play with all the fun buttons! He just loves it, and I am so happy!
Favorite Things to Do: He is a boy who loves to be outside! Whether it is taking a stroller ride, playing on his swing, or just walking around looking! He loves nature, it is one way to calm him down if he ever gets upset. Just step outside and it is like he is at peace!
Shy: Clay is a little shy to people, including family members! He is always open with Adam and I but everyone else it always takes a little time to warm up. He has a really good poker face to family members, it is pretty cute! After maybe 10 minutes or so he warms up and is ready to play!
Weight and Height: Last time he was at the doctor he weighed 21 lbs, he was at 75th percentile in height, and 90th in head. He is doing really well and meeting all the milestones like he should!
Thank you all for stopping by and reading and seeing what he has been up to!