Summer is just around the corner! Seriously, it will be here before you know it. That being said, this is the perfect time to start planning vacations and outdoor activities. It's also a great time to think about investing in (at least) a couple of pairs of new summer shoes. Believe me, when I say you'll be glad you did.
Clarks Shoes is a fantastic place to shop for footwear, any time of the year. Shoemakers for more than 190 years, Clarks offers a massive selection of 22,000 styles in several widths. This includes the iconic Desert Boot, which was introduced in 1950.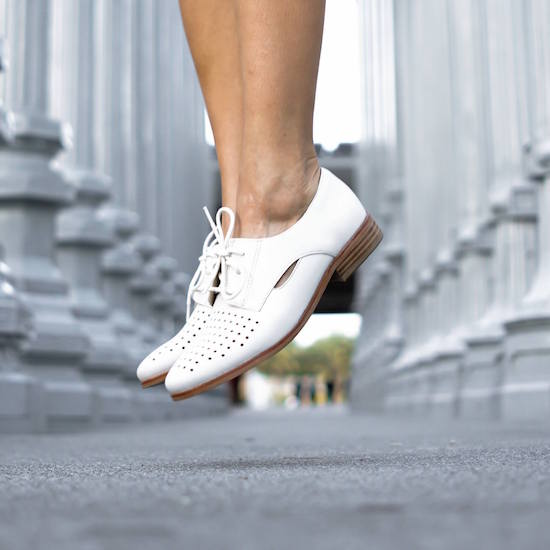 Right now, you have the opportunity to save $10 on a $75 in-store purchase at Clarks, valid at both full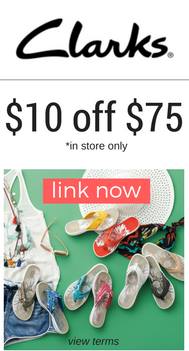 price and outlet locations. Simply link this offer to your credit card, to get your rebate. Yes, it really is just that easy!
There really is no such thing as owning too many pairs of shoes. Your feet will definitely appreciate the comfort and style that makes up every pair of Clarks Shoes. So, whether you're in search of a cute pair of sandals, fun garden shoes or something to wear on your night on the town, it's Clarks to the rescue!
Do you enjoy spending your summer days taking long walks or spending time that your local farmers market? This popular footwear store offers a wide variety of shoes that are suitable for either purpose. So many, in fact, you will probably be hard-pressed deciding which ones to take home with you. (Hint: Go ahead and get more than one!)
Ask yourself this. Would you rather go out and purchase any old brand of shoes? Or, would you rather go with a company that puts its heart and sole (pun intended) into making extremely comfortable shoes, based on decades of foot-related research? The choice is totally up to you!
Connect with Clarks Shoes:
Website / Facebook / Instagram / Twitter/ Pinterest