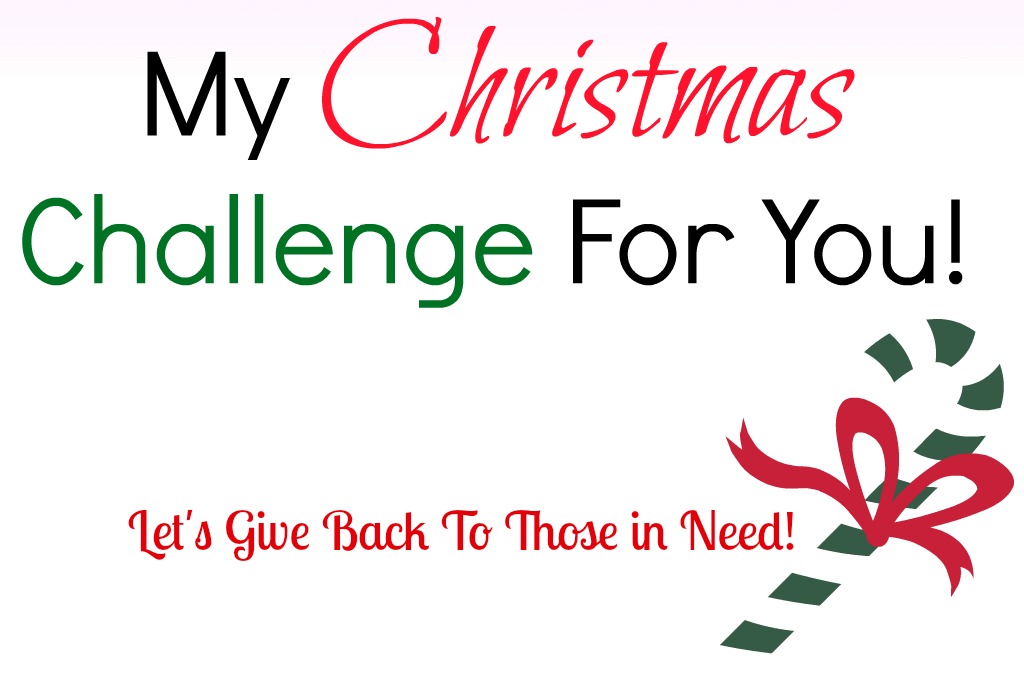 This year I wanted to talk about something with Christmas Time upon us. I know it is the time of year to be giving and spend time with our family and friends. I have seen over and over so many families unable to provide gifts for their children and it pulls at my heart strings. I came from a home that where we didn't have very much money and one year we rounded up money from loose change to buy each other gifts. Granted we went to Big Lots and grabbed some $1 items, but let me tell you each three of us girls remember that year more than any other. It isn't the cost of an item it is the love behind it!!! I can't imagine not having any money at all where you didn't get anything at Christmas. It isn't all about the gifts, but it is the memories we create! 
So My Christmas Challenge To You:
Adam came up with a great idea! Let's make this a challenge for this holiday season! A lot of towns have Angel Tree's, where they have kids name on it and what they are needing and wanting for Christmas. Pick out a child and buy them a few things.  Or connect with a local church and find out what items children are needing. You know even a warm pair of socks or a nice jacket could mean the world to a child! My husband and I have been talking about it a lot and it is important to give back to others when you are able. We are looking at gathering items to give to a local girls home, to help them this holiday season! They are asking for shampoo and conditioner of their own, socks, clothing, etc.
One simple act of kindness can and will make a difference. So are you with me?  Will you take a step of action and find a family or a child to help out this holiday season? Or do you already do this each year?  If you don't have the money to buy for someone else that is okay :-).  I know I have had many years I wanted to, but just didn't have the means to. I find by holding the door open for someone, just saying Merry Christmas, those small things can also help brighten someones day! Shoveling your neighbors driveway when it is snowy out, the list goes on!
What will you do to help give back to your community and those in need?