I received the Personalized Dog Bed below to review at no charge as part of my partnership with DogIDs.com. All opinions are 100% my own.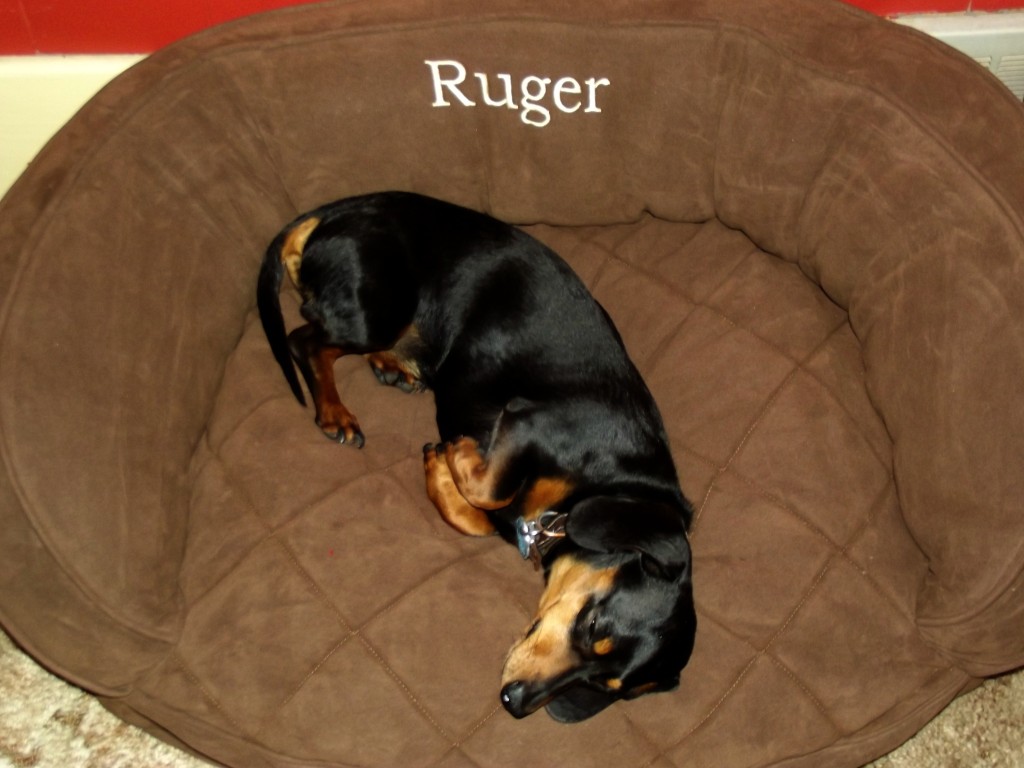 If you have read past post you know my little dachshund, Ruger! He is one feisty little guy, who always has energy to play and run around. But, he also really loves to nap, so I thought it was about time for him to have a custom bed!  I found this Personalized Microfiber Quilted Bolster Bed over at www.dogids.com. The bed on their site has Ruger's name on it.. they decided to showcase his bed on the site!! Ruger is officially Famous, woohoo :-)!!
Let me just say that this bed is beyond what I expecting! The microfiber makes this bed so soft and honestly I got jealous over it, because I wanted to lay on it! They have a nice amount of cushion stuffed in it, so it is nice and fluffy! Plus it was a nice size and as you can see Ruger fits nicely. Granted he is laying weird on it, but it still allows him to lay out without being to small. He weighs 11 pounds, so he is pretty tiny, but as you can see there is a lot of room. So if you have a little bit of a bigger dog or same size he would fit nicely! Plus DogIDs.com have other sizes of beds and designs to choose from!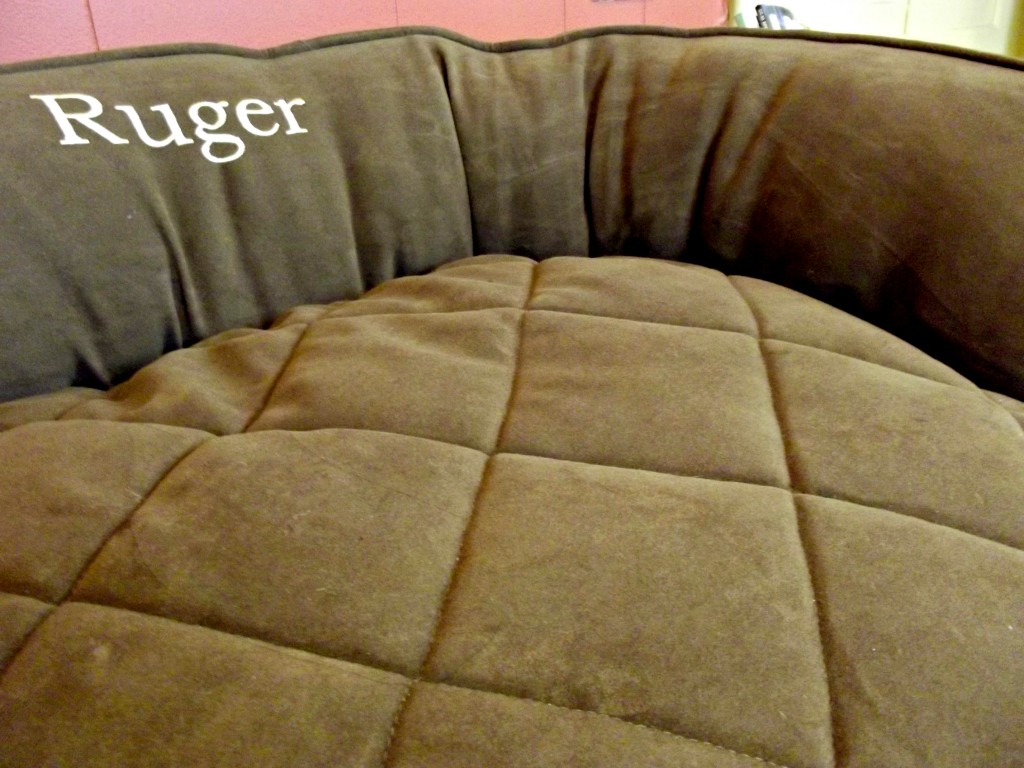 I wanted to take a close up picture of his bed so you can see the amazing design on this bed. It is stitched perfectly, and has a really nice design to it. Sorry the coloring is off a bit in this photo, I am guessing due to bad lighting on my end and doing a close up! Regardless, you can still tell how neat of a bed this is. We have Ruger's bed out in the living room so he can nap in it while we watch tv and such. It fits in with the room color scheme and is one of the nicest dog beds I have ever seen!  This is a high quality bed, and will last a long time! 
Where to Purchase: 
Like I said above, DogIDs.com carry lots of other dog products! They have custom leashes, collars, bowls and much more. If you love your dog like we do, you want them to have nice products for them to enjoy! I love this site, and I will be shopping with them often! They take pride in their products and I am really impressed by this company for sure!
What products did you find on their website that you would like to get for your dog? They have so much to choose from!!
I received one or more of the products or services mentioned above for free in hope that I would mention it on my blog. Regardless, I only recommend products or services I use personally and believe will be good for my readers. I am disclosing this in accordance with the Federal Trade Commission's 16 CFR, Part 255: "Guides Concerning the Use of Endorsements and Testimonials in Advertising.