I received this item as a promotional item. This is not a sponsored review. All opinions are 100% my own.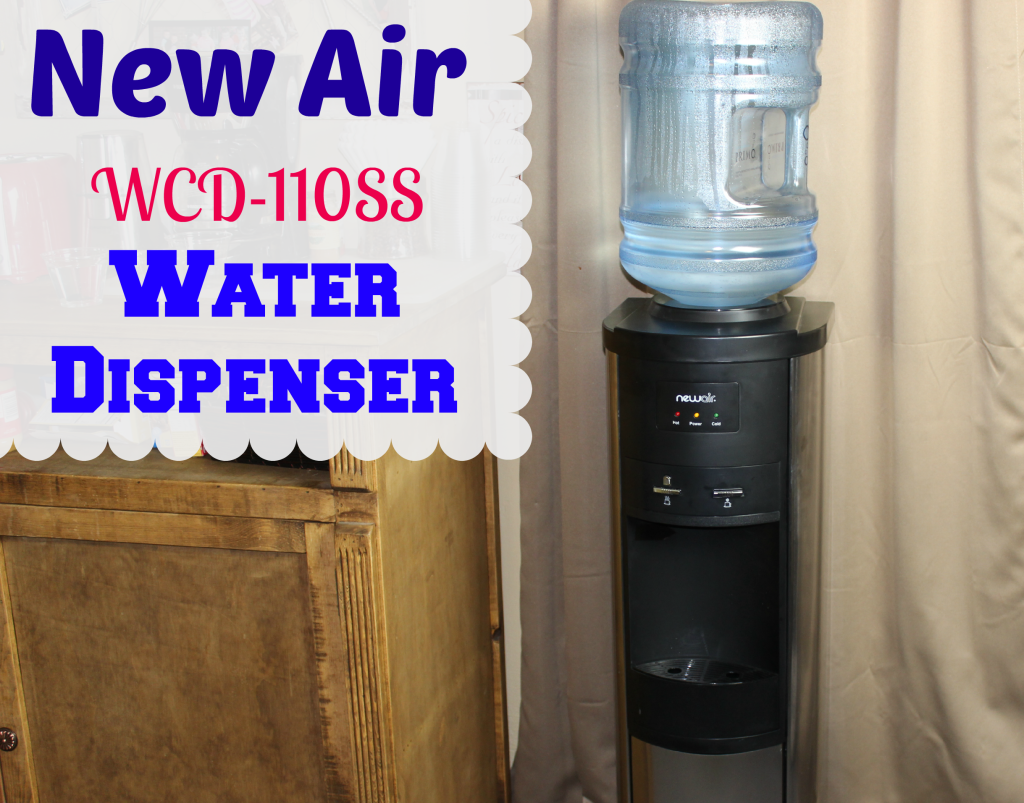 I have something exciting to talk about today! Awhile back I got this NewAir WCD-110SS Water Dispenser, and we have been loving it! It is a sleek design, water dispenser. You can choose hot or cold water, and with pushing the button you have nice cold water! This is compatible with a 2-gallon, 3-gallon or 5-gallon bottle of water, which is awesome! I just love that, because if you don't drink a ton of water, you could go with a smaller size jug, that fits your needs. I will say getting the 5-gallon jug on the dispenser was a bit of a pain. Their was water that spilled out, and it was kind of messy. But I will say, I am a bit of a wuss, and man that jug of water was crazy heavy. I think I will make Adam do it next time, he will probably do way better than me!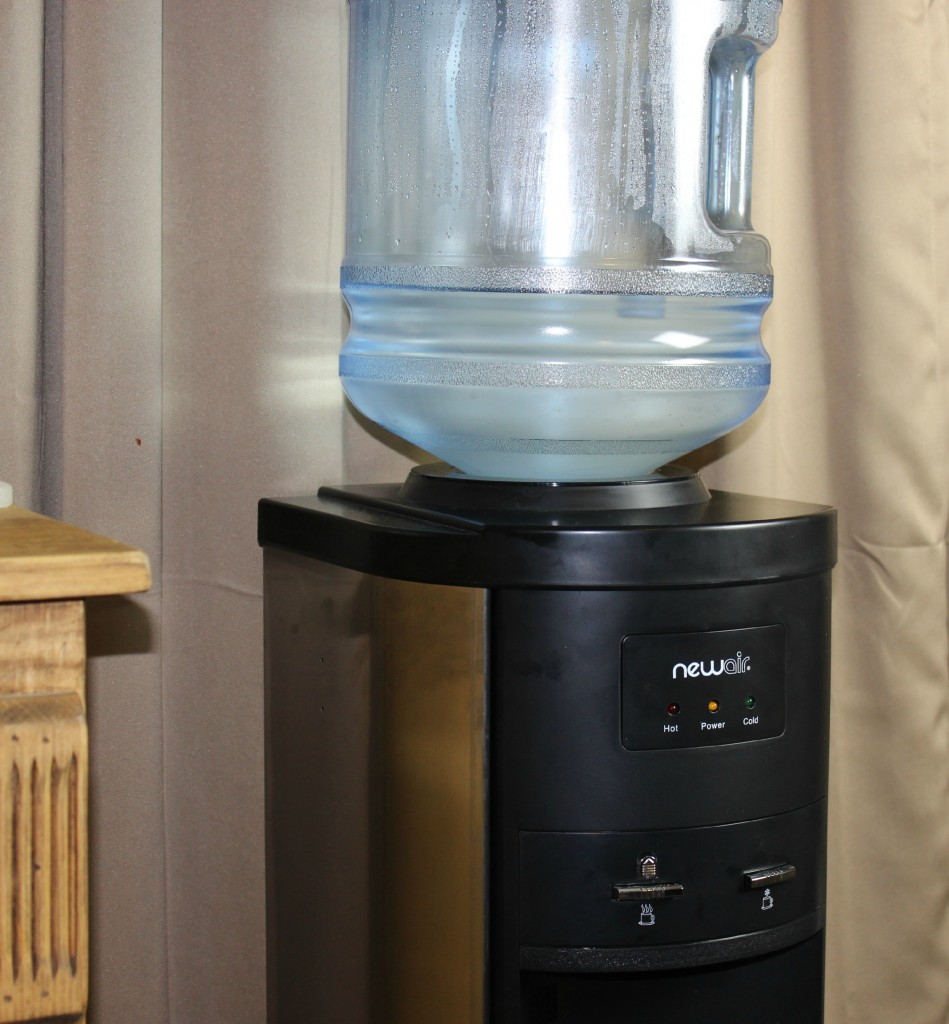 As you can see from the water line, we have been drinking on this quite a bit. To be able to walk up and push a button and have nice cold water has been so nice. It has been so hot and humid so it is nice to get cold water very quick.  The cold water temperatures range from 41°F to 50°F, and the hot water temperatures range from 176°F to 203°F. I love the hot water feature to make hot cocoa with, I know this Winter and Fall I will use that feature a ton!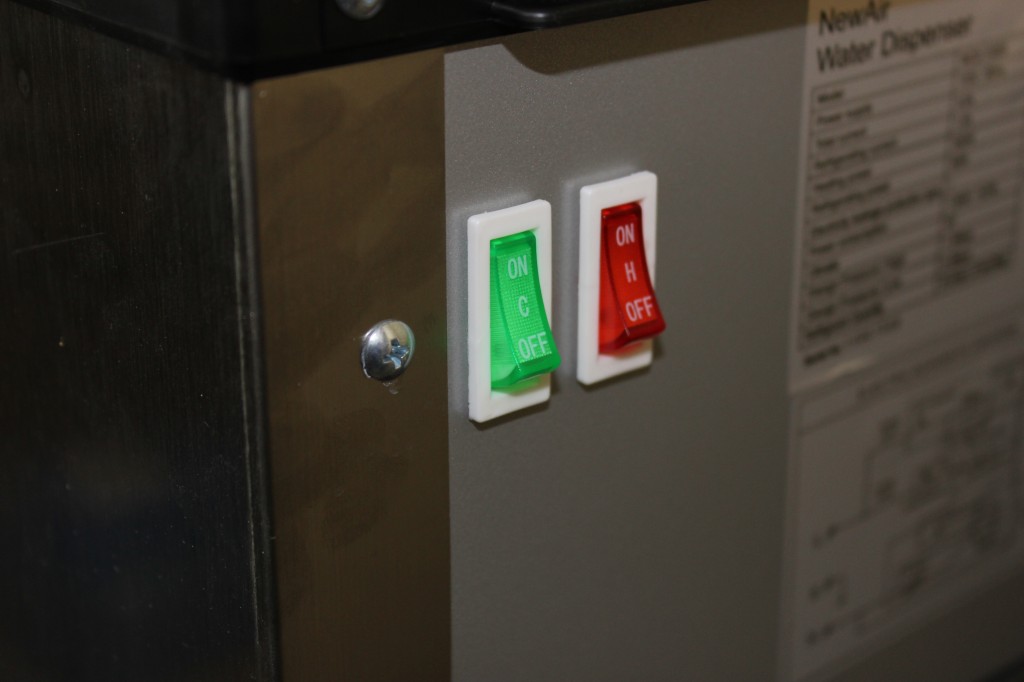 On the back of the dispenser, their are two switches, you can turn off the hot or cold feature if you want. So if you choose to not use the hot, you don't have to turn that on, and won't have to worry about it heating up the water, if you never use it. Same way with the cold feature, if you think you will only use the hot! We have them both on, because we use both temperatures.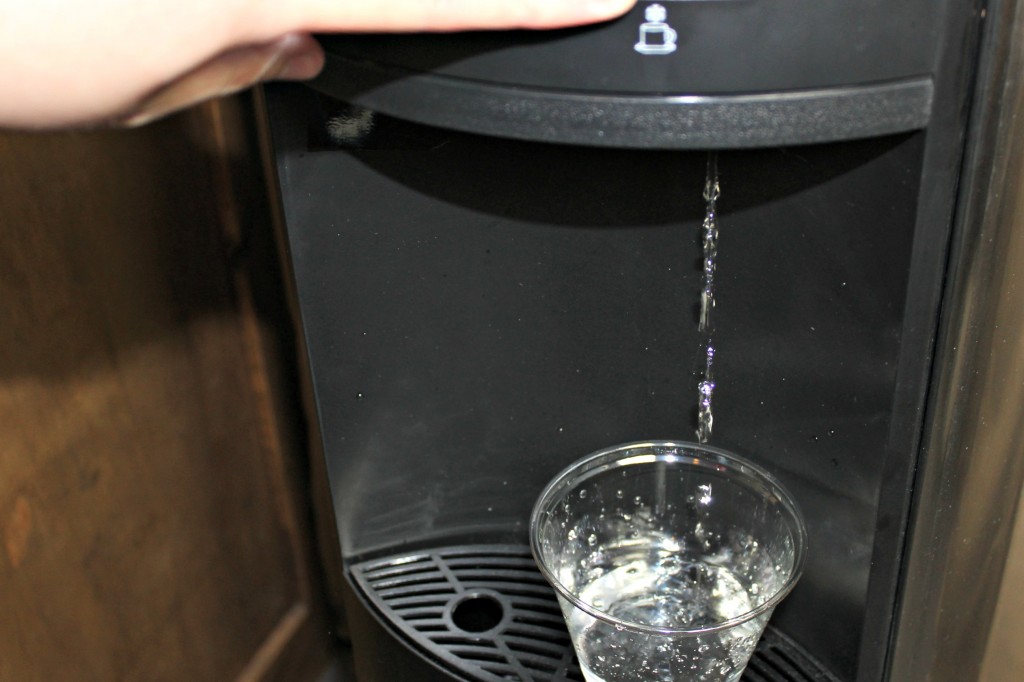 We absolutely love our NewAir water dispenser! This is something I have been wanting for awhile now, and I am so glad to finally own one! NewAir creates great high quality products, and I highly recommend them. We have a heater for our garage that my husband uses when he works on his vehicles, and it really works great!
Shop: 
If you are interested in this NewAir WCD-110SS Water Dispenser, like I received, you can order online and learn more. They have other dispensers to choose from as well! They also carry other products like humidifiers, wine coolers, heaters, fans and more.
Is this water dispenser something you think you or your family would use?