Hey everyone!! I just wanted to let you know that the product mentioned below,  I received for free to try out and review and/or received compensation for it. Regardless, all opinions are my own. Thanks so much for reading and enjoy!!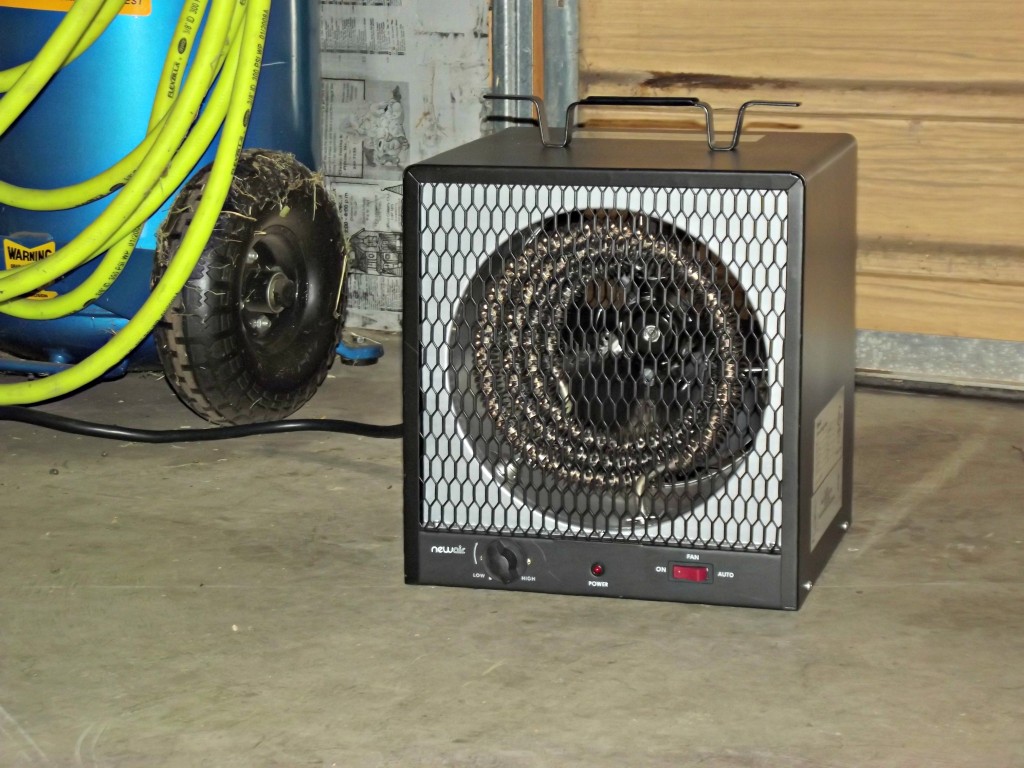 My husband is such a handy man! He went to school for mechanics, and he is so talented. He recently just built a whole new engine for his mud run truck which he takes to compete in the summer! He won at almost every race, and I was just beyond impressed and happy for him!!
With him working on his vehicle a lot to get it tuned just right he spends a lot of time out in the garage. With cold weather coming I thought it would be nice to find a good heater to have out there for him to help take the chill off the garage!! That's when I came across this NewAir G56 Electric Garage Heater, and I knew it would be perfect!!
Quickly heats up 560 square feet
Sturdy steel construction with black powder coated finish
Easy-to-use thermostat with manual controls
Certified for electrical safety with overheat protection
Portable design includes carrying handle and 6-foot cord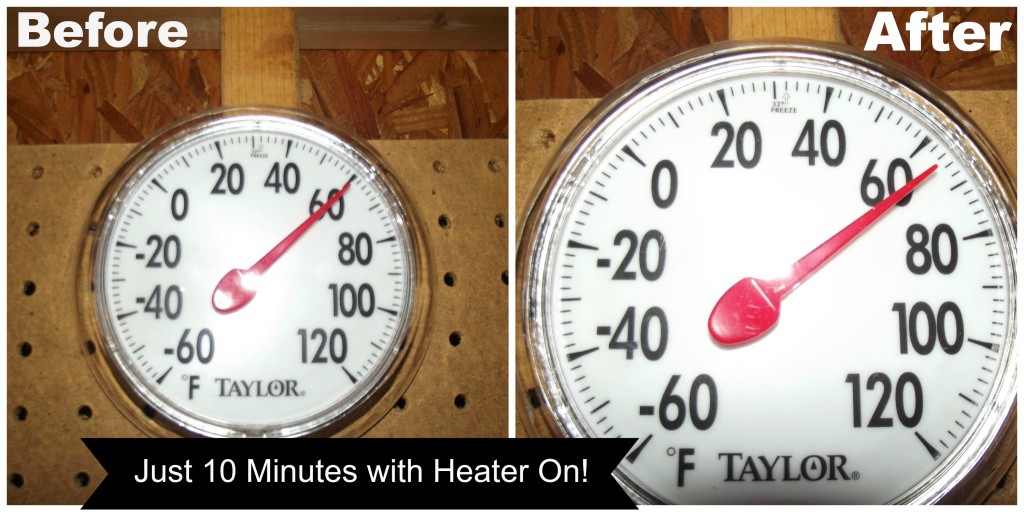 Adam ended up going out into the garage the night we got the heater. Got it set up and I asked him to take a picture of the thermometer so I could show you all the difference it made. Granted it wasn't a super cold day, but within ten minutes it the temperature started to get warmer! As he was out there working he said you could tell it was warming up nicely!! I would have taken a picture of it after a longer period of time but I was gone, and I left Adam with the camera, and he forgot :-)!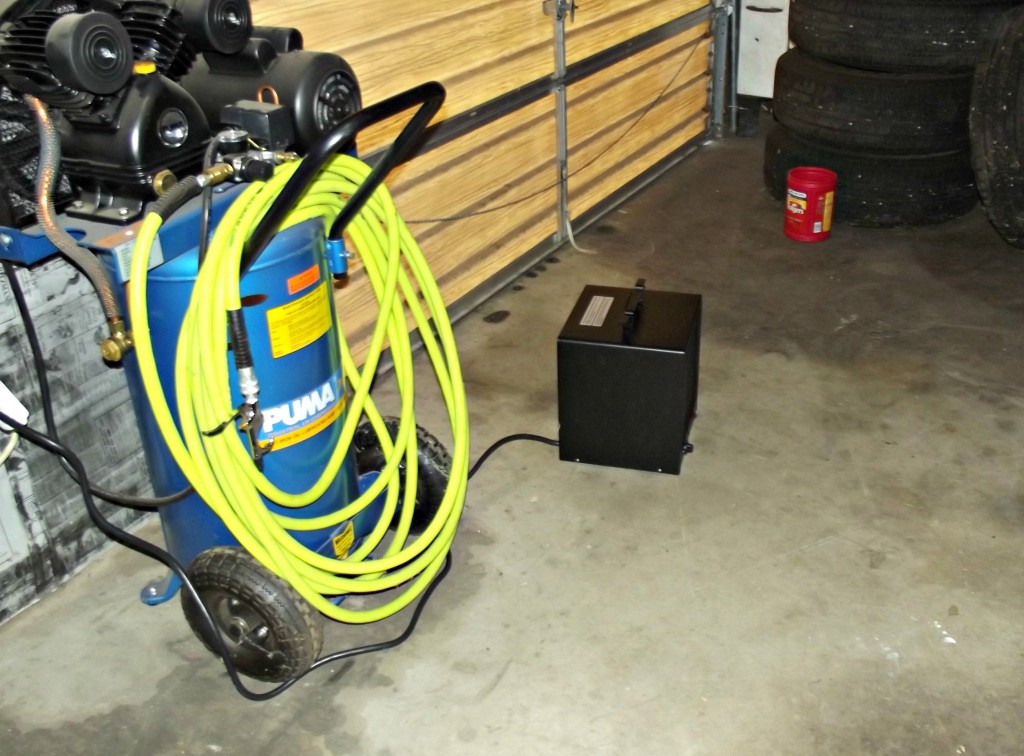 I wanted you to see a side view of the heater, and from a distance. It is rather compact and doesn't take up much room at all!! This would make a wonderful gift, as it works great and is compact enough, you don't have to worry about it taking up too much room! Even though it is a bit smaller in size, don't be fooled, this heater works wonderfully!! We are extremely happy with this heater from NewAir and I would recommend this for sure to friends and family!!
SHOP: 
If you are interested in a Garage heater like this, you can shop online at Amazon! Plus they also sell other heaters, beverage coolers, ice makers and more. Pretty neat site with awesome products!!
I received one or more of the products or services mentioned above for free in hope that I would mention it on my blog. Regardless, I only recommend products or services I use personally and believe will be good for my readers. I am disclosing this in accordance with the Federal Trade Commission's 16 CFR, Part 255: "Guides Concerning the Use of Endorsements and Testimonials in Advertising.