I just wanted to let you know that the product mentioned below,  I received for free to try out and review and/or received compensation for it. Regardless, all opinions are my own. Thanks so much for reading and enjoy!!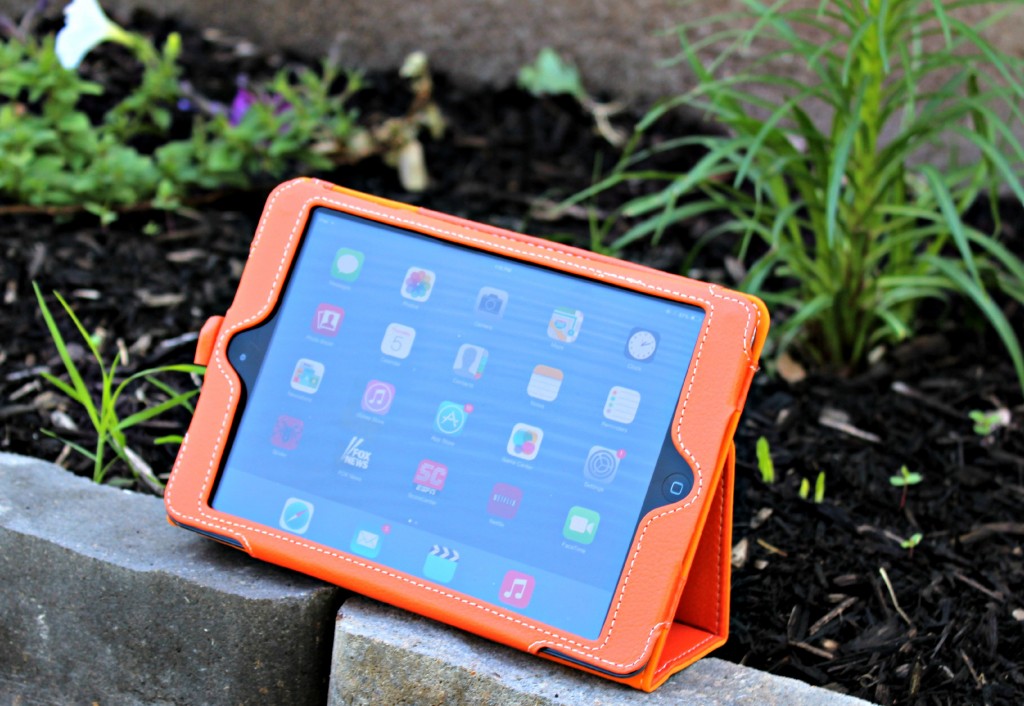 My brother-in-law has an iPad Mini, and I noticed one day I was over their he didn't have a case. So I asked if he was interested in one, as I know a company that carries pretty awesome cases. We ended up getting this orange case in the mail for him to use, and it looks pretty awesome! I have to say I love the bold orange color, and it being leather, just looks and feels really nice!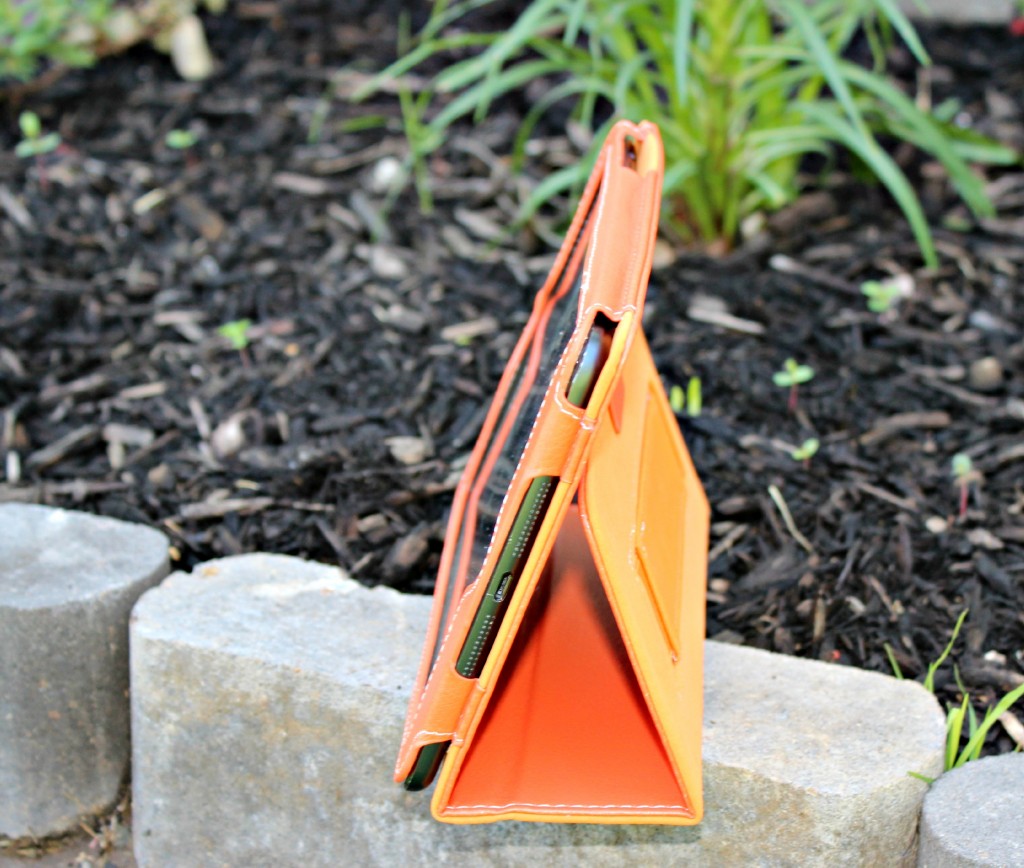 It is a nice and sleek case, and you can use it to lay flat or put as a stand like above! It has a flap in the back you can set it up, which is nice for when you are watching or playing a game and it sits upright! It has a holder where you can place a stylus if you want, as well as business cards. So if you used this for work, it would be multi-functional!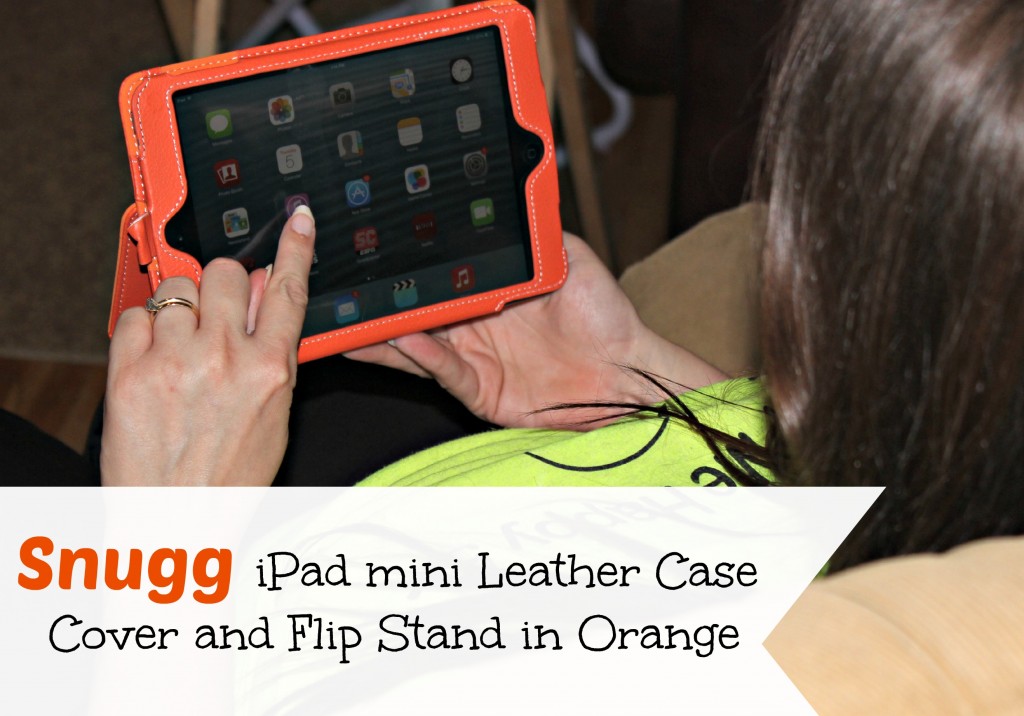 My sister, Felicia, was trying it out after I brought it over. She really loved it too! It fit pretty good inside the case. It does have a little wiggle room, but I think with a little adjusting you can get it to fit more snug. When he plays a game, the case is a little loose like I said and then he can't hit the button. But, he said overall he is getting used to having a case on and is liking it. He doesn't normally have cases on his tablets or phones in the past, so it is something new for him.
I have reviewed I think 3 cases now from Snugg, and they really do have high quality cases! I have enjoyed all the cases I have gotten over the years. They have lasted, and they look brand new years later. I love cases for my gadgets, because I want them to be protected, and have a way to carry them around knowing they won't get scratched or banged up!
SHOP:
If you are interested in shopping, you can check out The Snugg line, they have cases for tablets and select smart phones, laptops and much more! Prices are pretty reasonable as well!
Have you tried a Snugg case before or want to?!