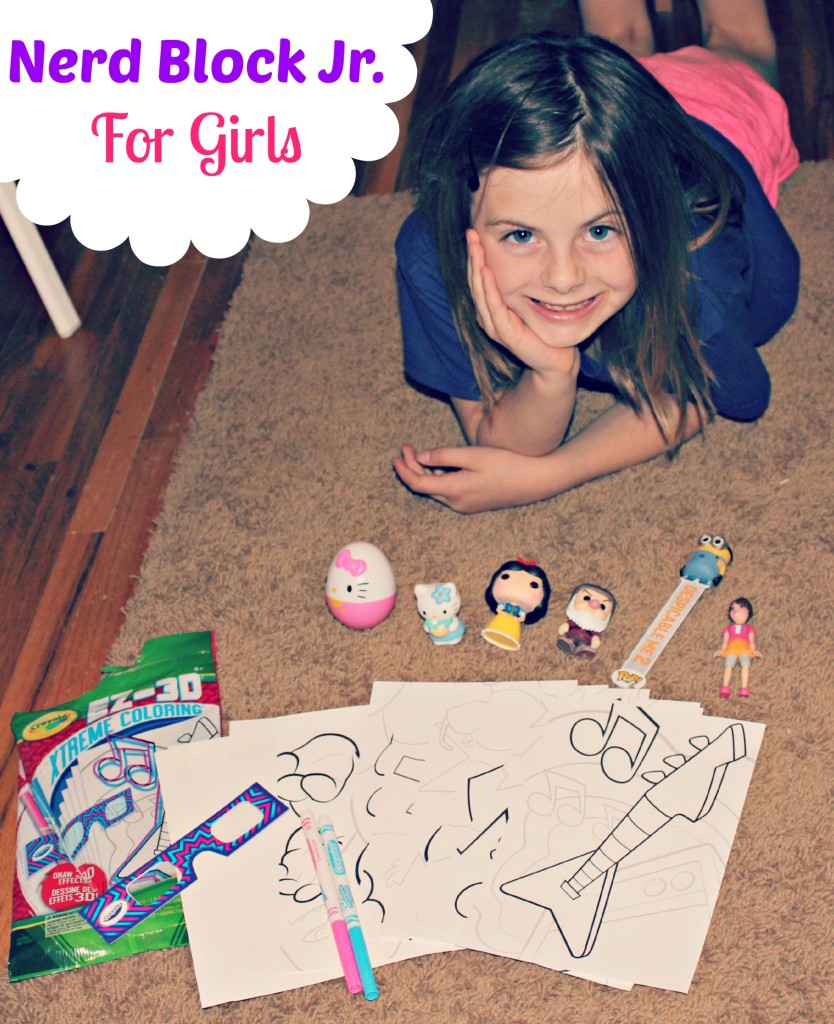 Nerd Block sent me a Nerd Block Jr Box for girls for free to try out and share our thoughts on the box! I picked the Nerd Block Jr, for Girls to give to my niece Kaylyn! When I went over to give her the box, she was so excited to open it and see what fun goodies were inside. She got a Hello Kitty egg, with a pencil topper inside, Snow White and Grumpy, Despicable Me book mark, Polly Pocket, and the Crayola EZ-3D Coloring set. She was so excited to play with the toys and color! I have to say, this Nerd Block Jr. for Girls box was pretty awesome! It has some really fun items! I am not a kid, and I was thinking I wanted to play with it all!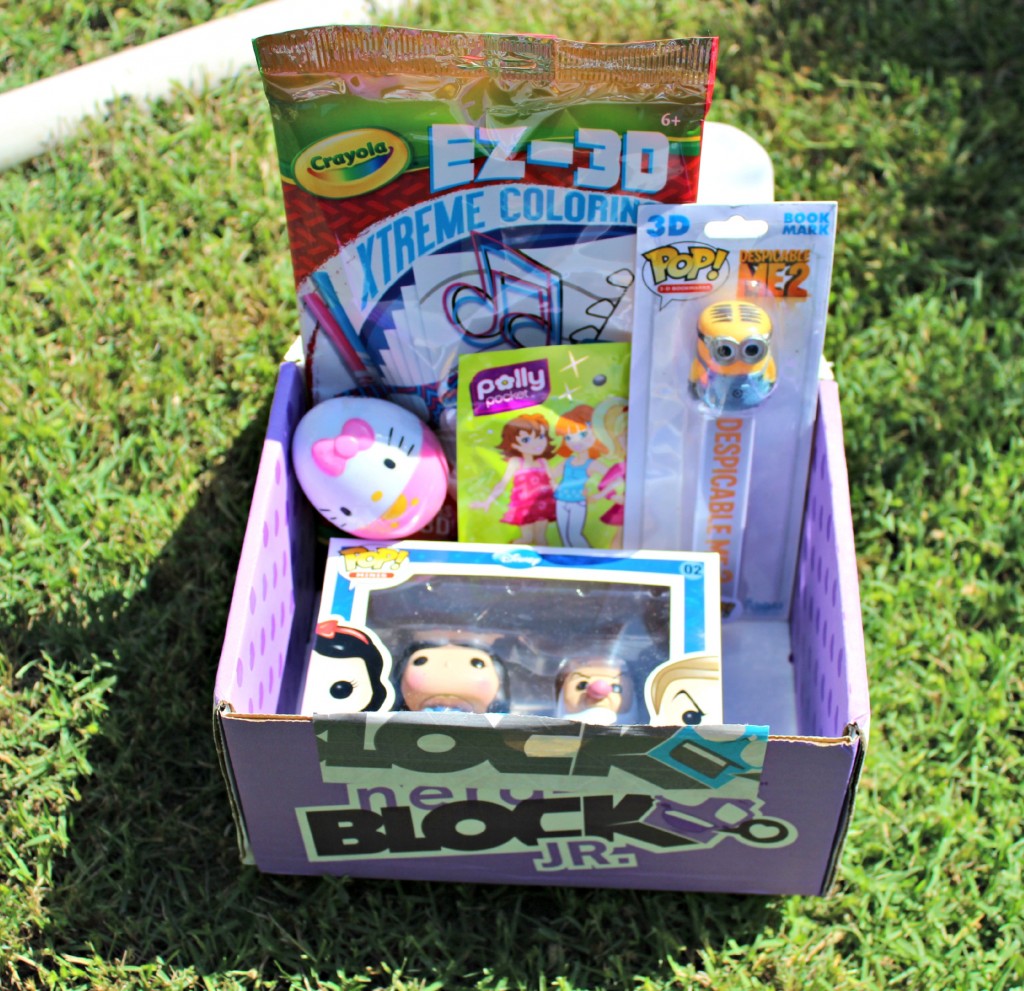 If you have never heard of Nerd Block and Nerd Block Jr, it is a fun subscription box that they will send with some really fun nerd friendly hand-picked goodies. Their motto is, "Geek Tested, Nerd Approved". They have different boxes to choose from depending on age, and such. I chose the girl one for my niece. It is really neat because Nerd Block spends hours testing and trying out products for their fun factor. Then they pick out items and put a few in a box, so each month you will have new items to enjoy!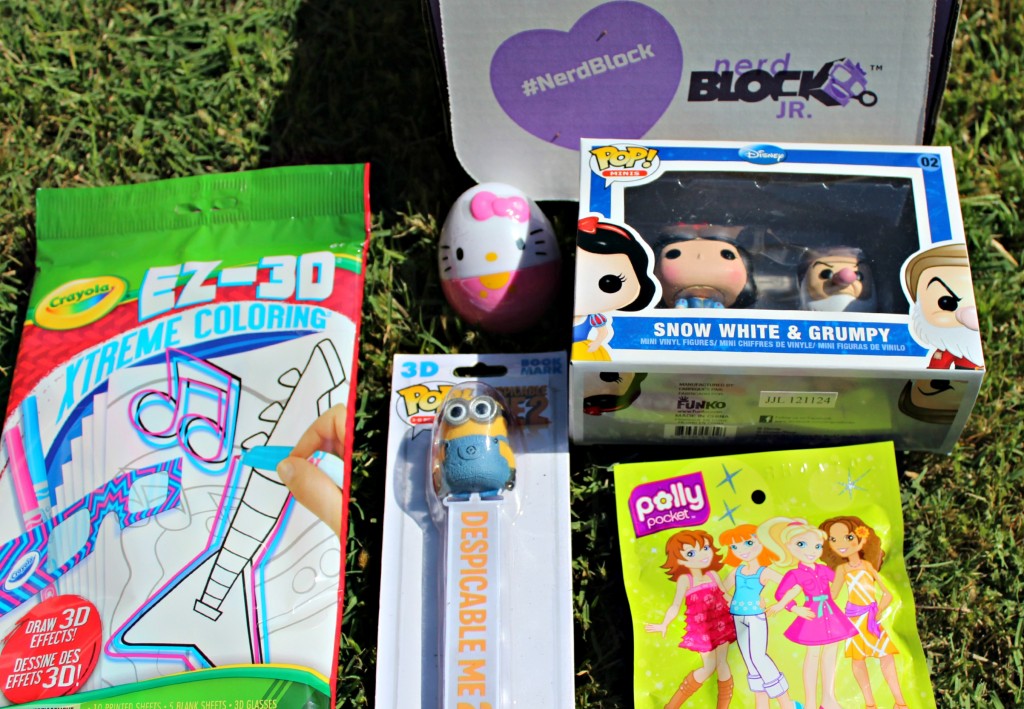 This is a picture of all the goodies that came in the box. Lots of fun goodies that Kaylyn is loving!!!
Shop: 
Head over to Nerd Block and check out their site!  For a girl or boy Nerd Block Jr, it is just $13.99 a month. This would be a fun gift to send, or to treat your kid to some fun toys and activities! They do have adult boxes if you are jealous and want some fun items too!