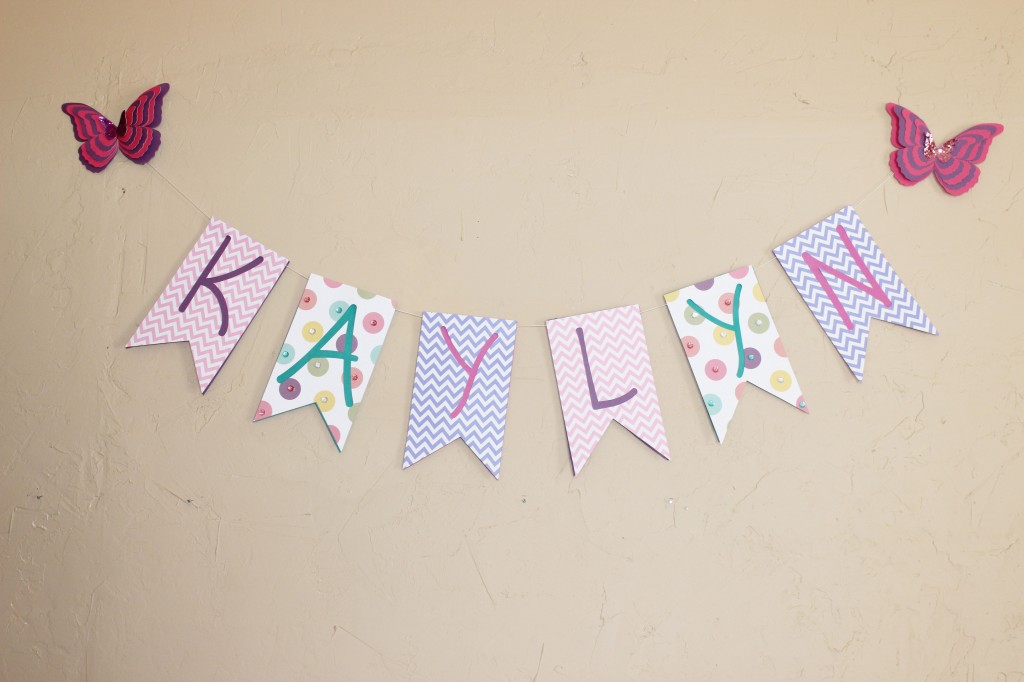 The other day I decided to whip out my Silhouette Cameo and make a name banner for one of my nieces, Kaylyn! I think this banner turned out so good! She is a girly girl, and loves her pinks and purples. She is a huge fan of butterflies, so I thought it would be fun to make some that hold the banner up! I am extremely happy with the way it turned out, and she loved it so much!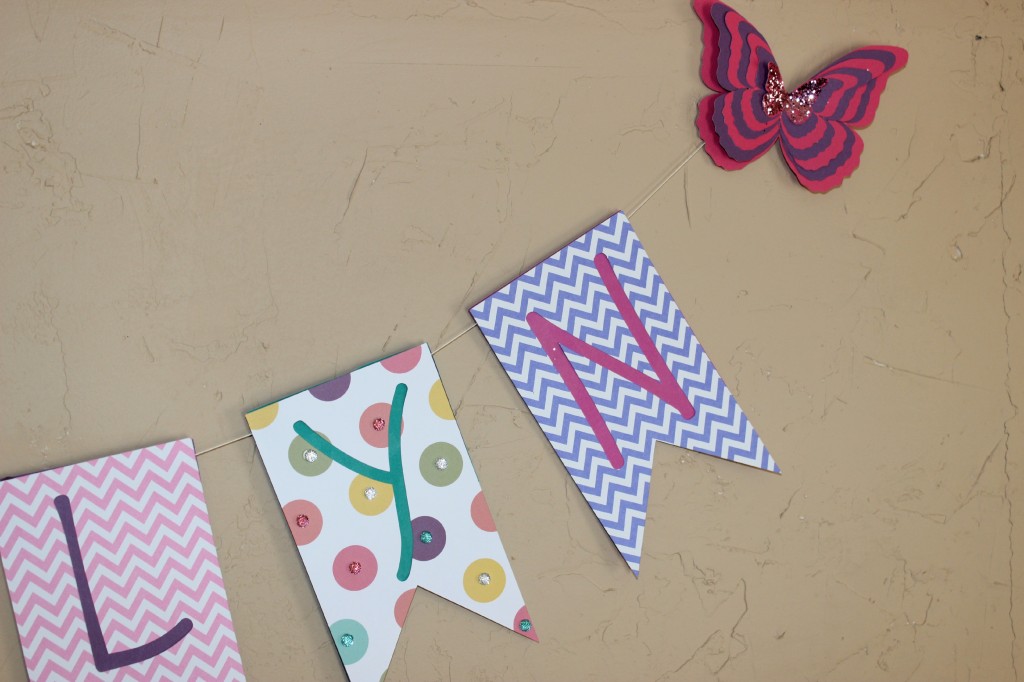 I added some bling to the circles, and glitter to the little butterfly on each side of the banner! I used a plain cream color string but if you wanted to create it you can use whatever you would like! I just wanted it to not be that noticeable!
I bought the banner images and butterfly in the Silhouette Store. I am such a fan of the Cameo, it makes doing fun crafts like this so easy! I have wanted one for years and finally got one at the end of last year!! So I am still learning how to use it but I think I am getting the hang of it pretty good!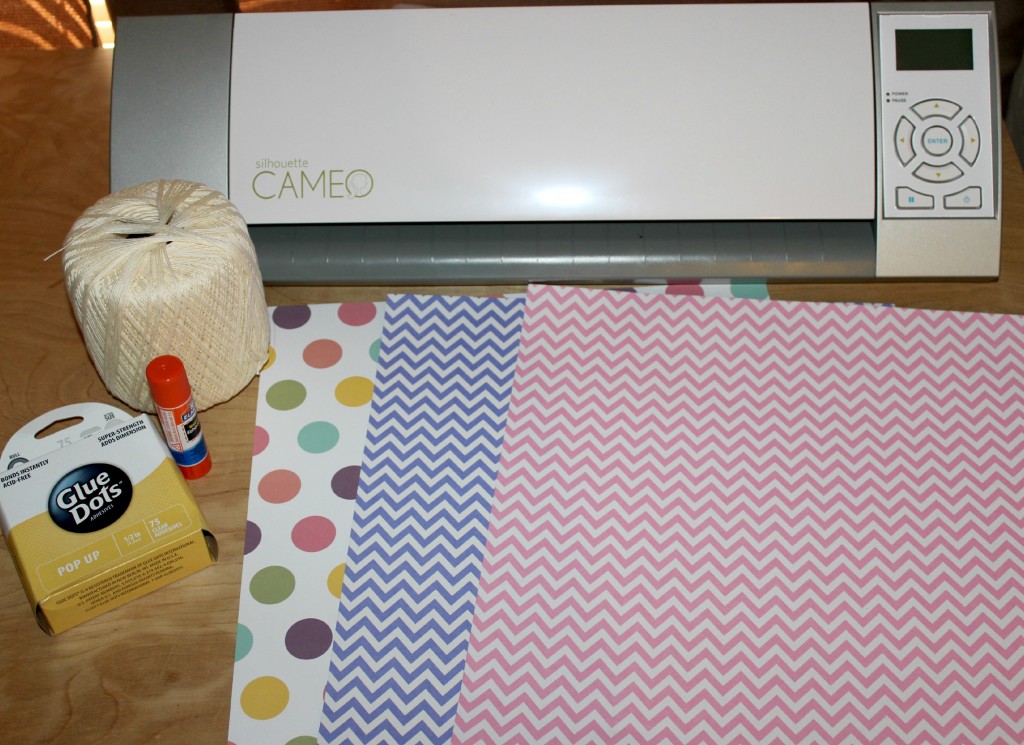 I picked out three prints to use for the front of banner, and then did just plain solid scrapbook paper for the back of it!  I used glue dots and a glue stick to get the papers to stick to each other and secure the string!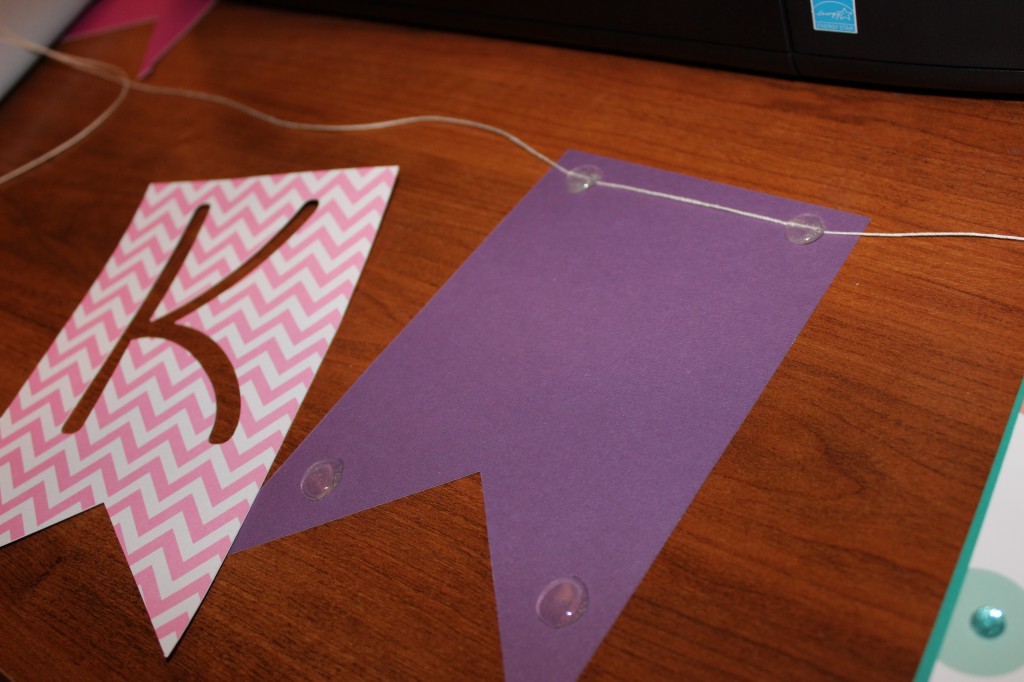 After I got my banner designs printed, I start to assemble it. I put glue dots on the four corners, then took the glue stick and applied it through the center and edges and then stuck the designed letter on top and made sure it was stuck well.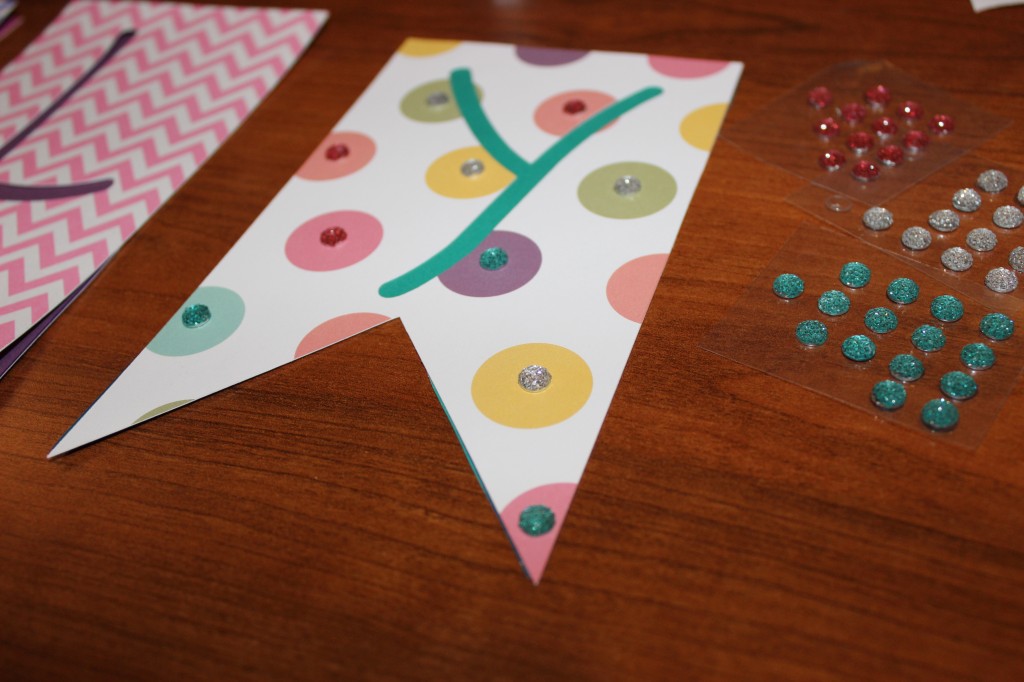 I got some jewels that had sticky backs and stuck them to the circles to give it a little more bling! I found the jewels at our local scrapbook store, they were only a couple dollars each!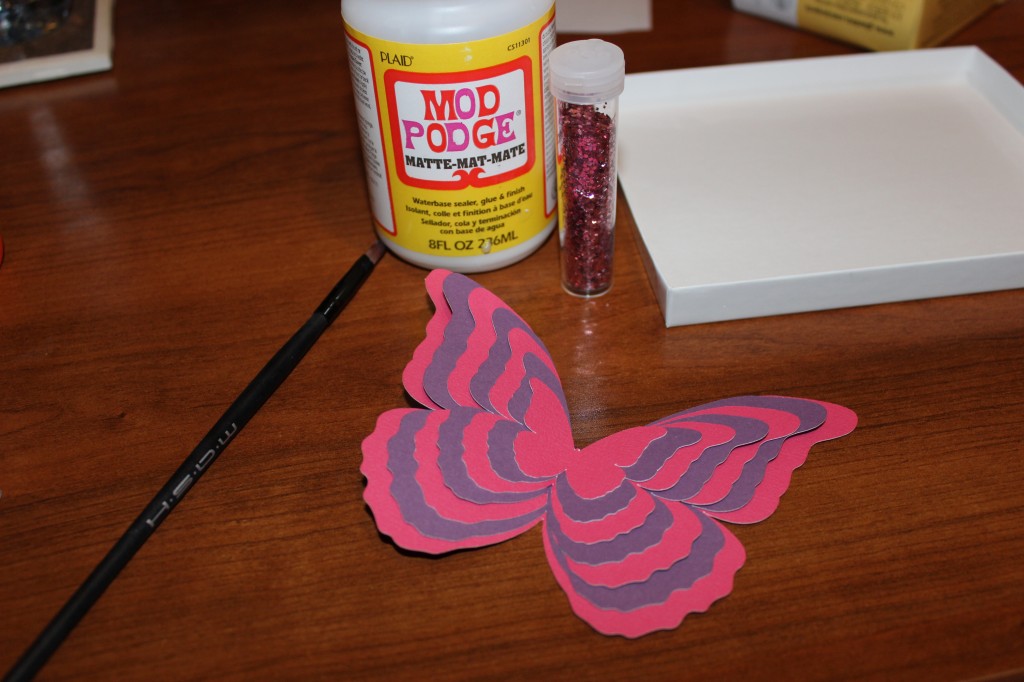 I then printed out my butterflies. I bought a set of them that were different sizes like you see above. I printed one full set out for purple and one full set of pink, and then I inter-changed them to make them more noticeable on the way. I just glued them with a glue stick together. Then added some modge podge to the smallest butterfly only, and then added glitter and allowed them to dry!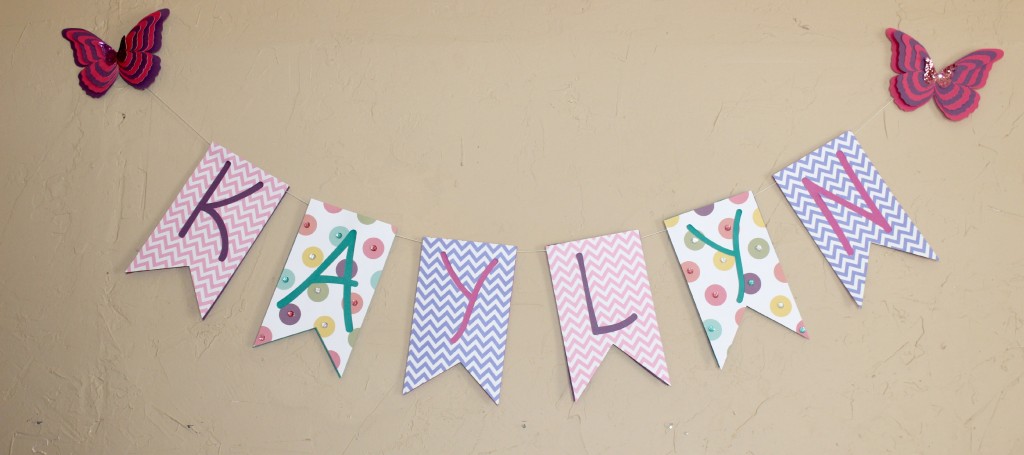 I added Command strips to the back of the butterflies, so they would stick to the wall easily without having to make a whole with a nail! They are one of my favorite products now to hang pictures and such!!! It truly makes like SO much easier!! Hope you all love the banner!
Do you enjoy doing crafts like this?