Bocandy sent me a free box to try out and share my thoughts with you all! Below is my honest opinion on this box!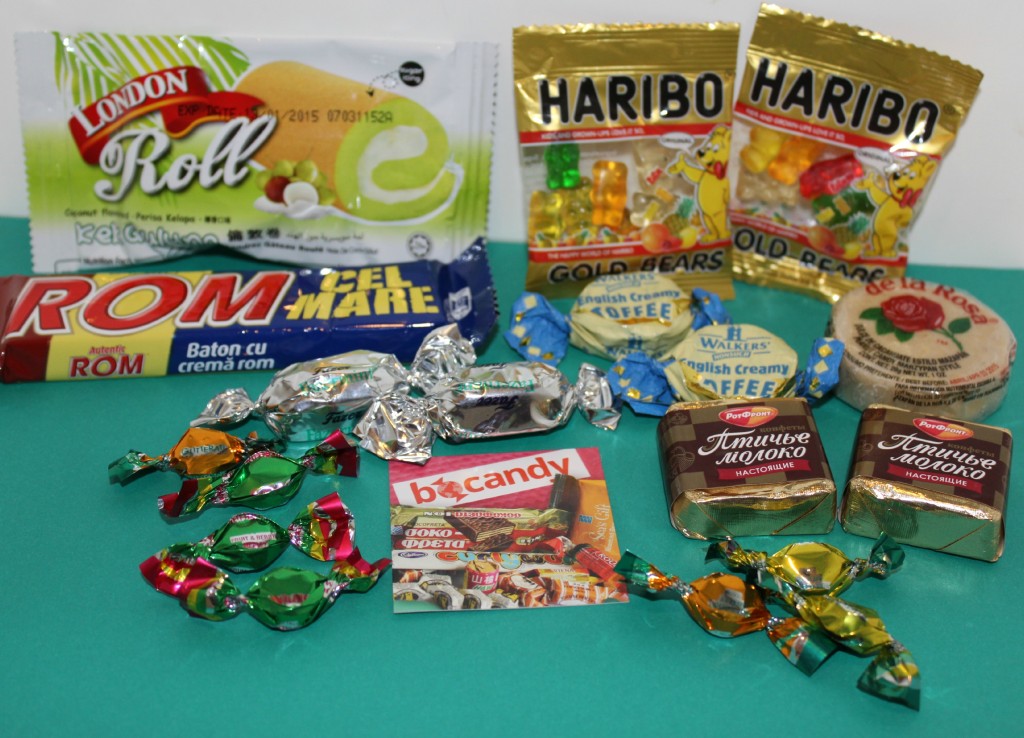 If their is one thing you need to know about me is I love my sweets! I was sent Bocandy box, and let me tell you this is so unique and different from any other box I have received! Bocandy is a monthly subscription box, where you receive candy that is from around the world! Pretty awesome, right?! I got an email before the candy arrived and in it, showed what I would be getting, where the candy is from, and what it is!
Here are all the goodies I received from Bocandy, and where they are from! 
ROM bar (Romania)
Haribo Mini Gummy Bag (Germany)
Fazer Mints (Finland)
Walker's Toffee (England)
De La Rosa Marzipan Peanut (Mexico)
Ptichye Moloko (Russia)
Chipurnoi Glitterati (Italy)
BONUS TREAT: Coconut London Roll (Malaysian)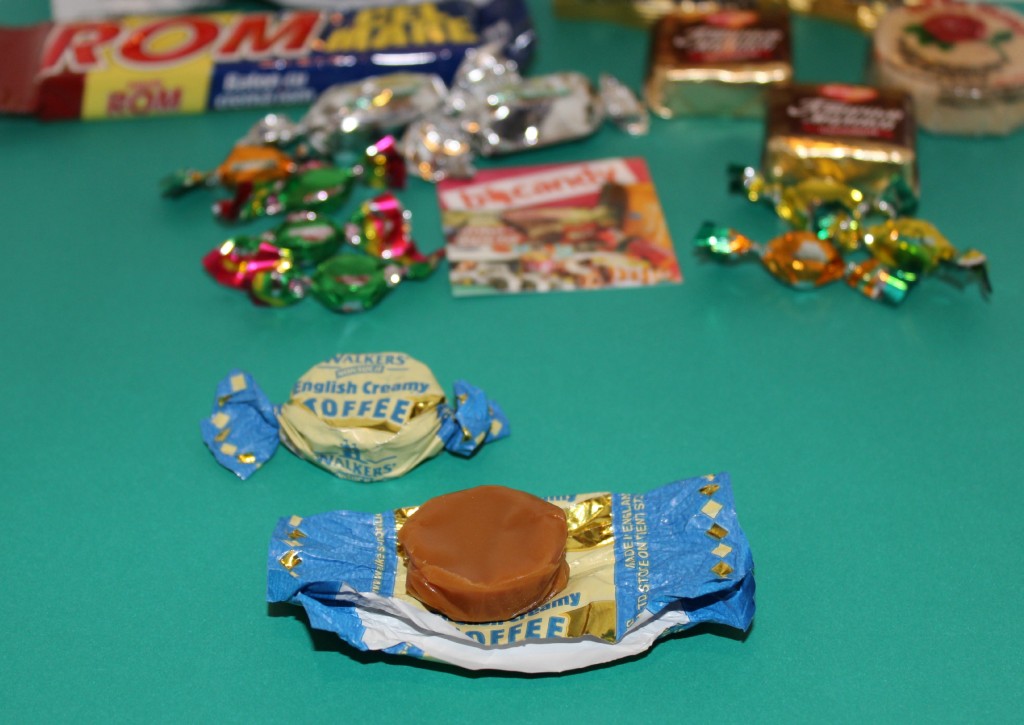 Out of all the items, these English Creamy Toffee is my favorite. They are so good, they tasted more like a caramel to me, but regardless they are delicious! I could have eaten a whole bag of these!! I thought this whole box was full of great goodies, some were a bit weird on flavors, but it was fun being able to taste sweets from around the world. Some of them have writing that is in a different language, so I loved getting the email explaining what each of these are, so I wasn't completely in the dark on what I was eating!
Shop:
People who love sweets, and want to step out and try new candy, this Bocandy subscription box is for you! It is just $11 a month and it comes with Free Shipping!  This would also make a great gift!!
Would this be a Subscription Box you would like to try out?