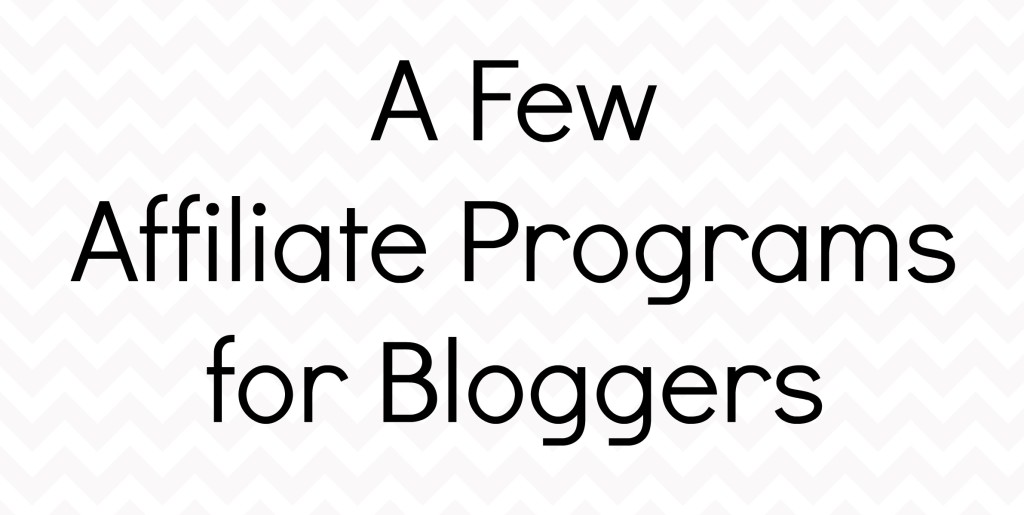 I have recently started looking into affiliate programs for bloggers and trying to get started working with them! I have to say their is a lot to learn when starting out. I don't know everything, but I didn't want to pay for training on it, I would rather find free information and try to make a buck or two! So I will list below some sites that you can sign up for to start doing affiliate programs! 
Few Tips Before Signing Up
Their are different ways that you can make money with affiliate programs. First is signing up at different programs so you have a wide variety of options for posting ads and links. Also their are some programs you will get paid for by certain terms. Some only pay for you to post banners, or text links. They will clarify the ways to get paid with each company you sign up under.  With that being said here are some of my favorite sites I use!
To Learn More on How to Make the Most Out Of Affiliate Programs I highly suggest signing up with Commision Junction, and watching their training video's! It will work for any affiliate program you sign up with, they really make it easy to understand! 
1.

Escalate Media

:  This is a great affiliate program to be a member of! Lots of campaigns to choose from, and my marketing manager really helps me if I have a question! I really enjoy this affiliate site!
2.

Commision Junction

= This site has some amazing training video's that really help you get started in affiliate programs! They are easy to follow and really seem to help you understand how to get started, and how to make the most out of your links and posts! Plus they have tons of companies that are signed up with them! You do have to get approved to each company you try signing up with, so head over and start watching training video's and start earning! 
3.

Panthera

= Each month they  offer a new promotion for publishers. The promotions vary. You are notified a  few days before the beginning of the month via the Publisher Newsletter.
4.  My Savings Media =  Another great site to join up with! Lots of Campaigns available and they have great directions and help for getting started! 
5.

Logical Media

=  This program is a lot similar to My Savings Media, still a great site to be a member of! 
6.

Max Bounty

= Lots of Campaigns to chose from! They help you out if you have a question! You can email or call them and they are more than happy to assist you! 
7.

WeUseCoupons.com

this is a great site as well you can sign up with. You can refer friends and earn plus posting ads, and blog posts using their special links! I have earned some money off of this so far! I like it because it fits my blog well on saving money and using coupons so it works well for me!
Some of the links I will earn money off of because they are referral links, others are not. I would love for you to sign up under me!