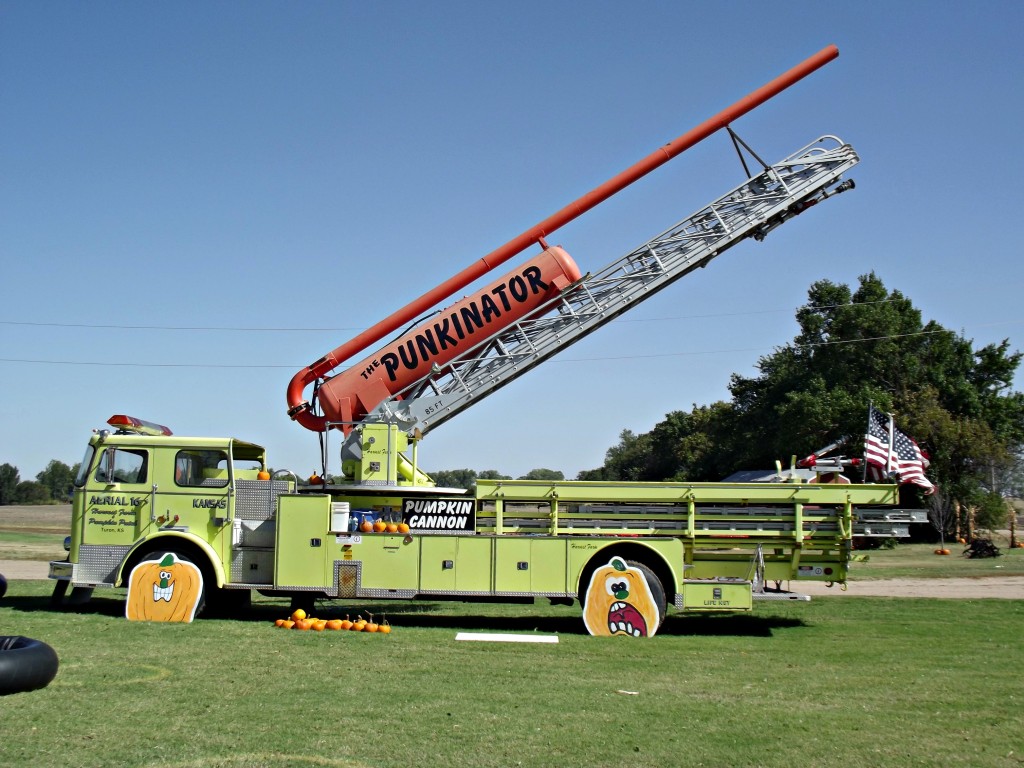 Back in October we went to the Harvest Farm Pumpkin Patch to celebrate one of my nephew's birthday! It was a really fun experience and I just wanted to take a minute and share it with you all! I personally had never been to a pumpkin patch, and I was so impressed with this one. They had so many fun things for kids to do from shooting pumpkins and corn cobs, petting animals, playing on a zip line, laser tag and so much more!
When we arrived we saw an old fire truck that was painted green that shot pumpkins out of it! When they shot the pumpkins out of it they went so far I would lose it while it was floating through the air!! Then in the field way off you could see when it hit the ground, lots of dust would fly!! It was a really fun experience for sure!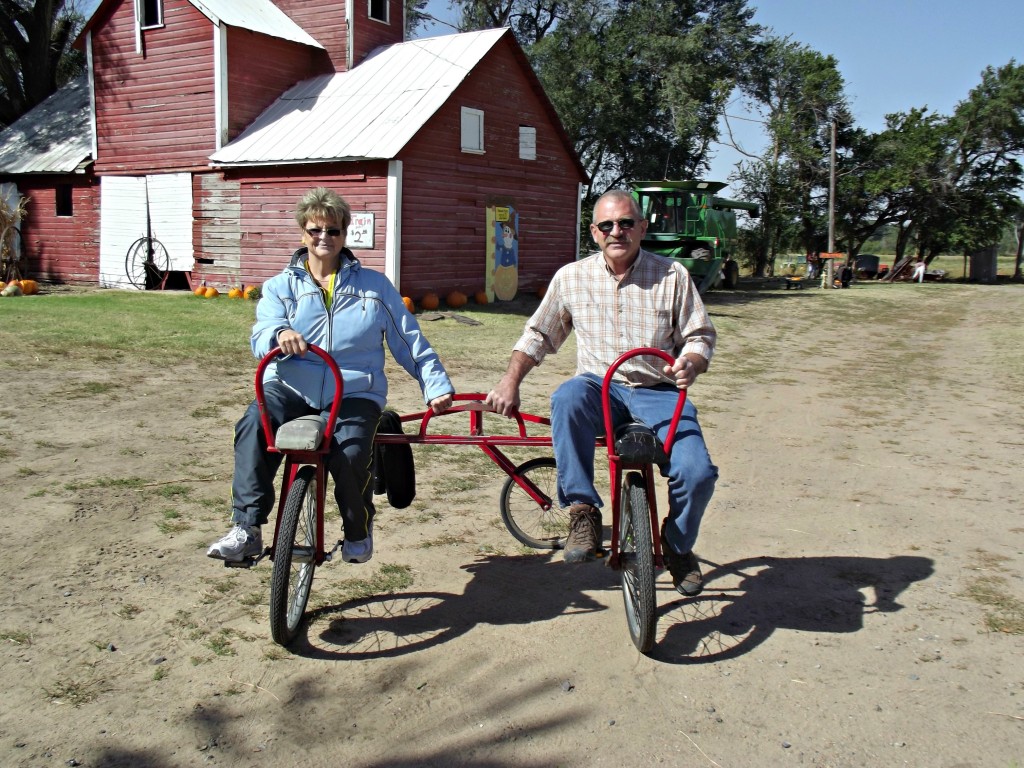 Another big hit that almost everyone had to try was this fun bicycle. It took two people to ride and the boys ended up making it spin super fast in circles, they were having a hay day! I had the in-laws hop on and made them pause long enough so I could snap a photo!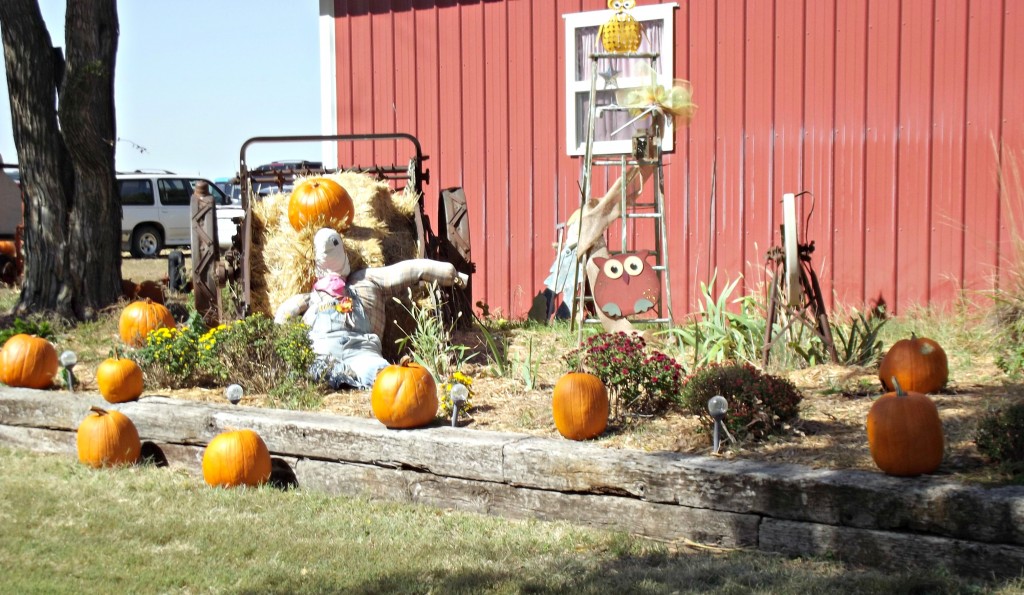 The whole place was so done up with scarecrows, flowers, and pumpkins galore!!! They really made it a great place to go and have some fun family time! I know for Adam and I we have some memories of enjoying our first pumpkin patch, celebrating 1 year older for a nephew and some good family time! It was a great experience for sure!!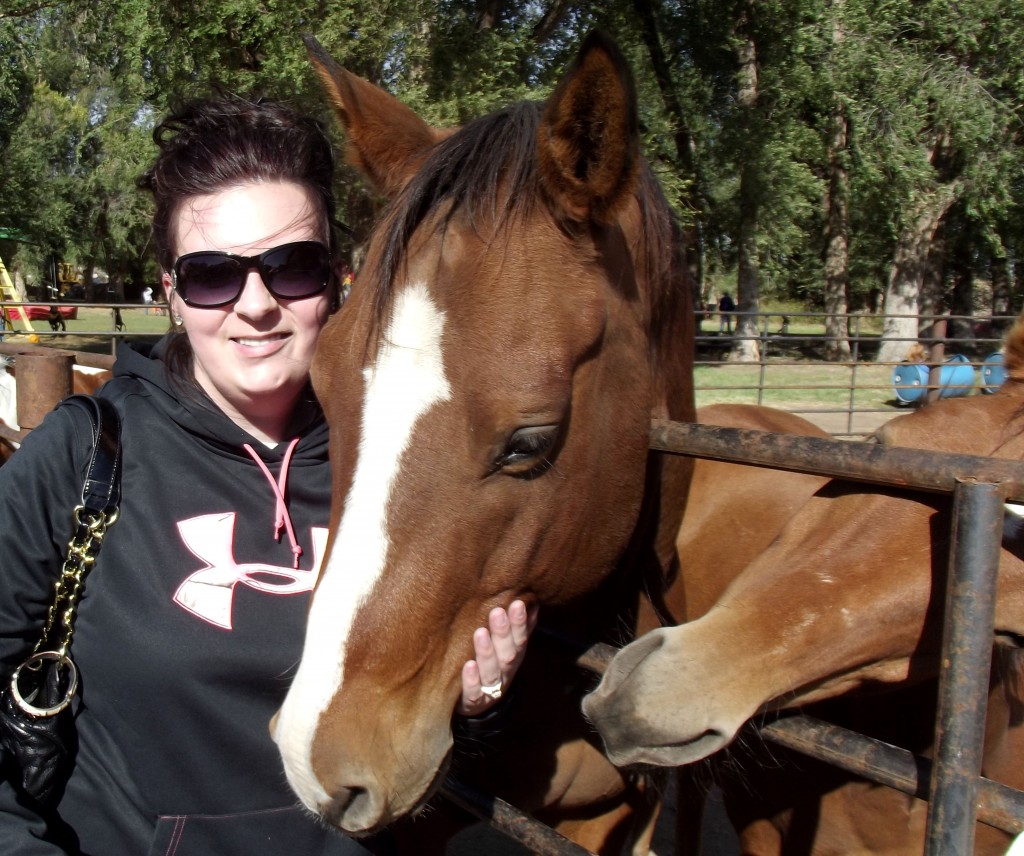 I am a huge horse lover and when I was able to pet these two cuties I was in heaven! It was so much fun snuggling these two cutie pies :-)!!  I think little one got a bit jealous for a moment and was wanting to get in on the photo op or munch on my ring :-)!
Have you ever been to a pumpkin patch before? I think it was so neat, I am sad I have been missing out all these years!!