This review was made possible by Biz.  I was provided compensation to facilitate this post, but all opinions stated are 100% mine.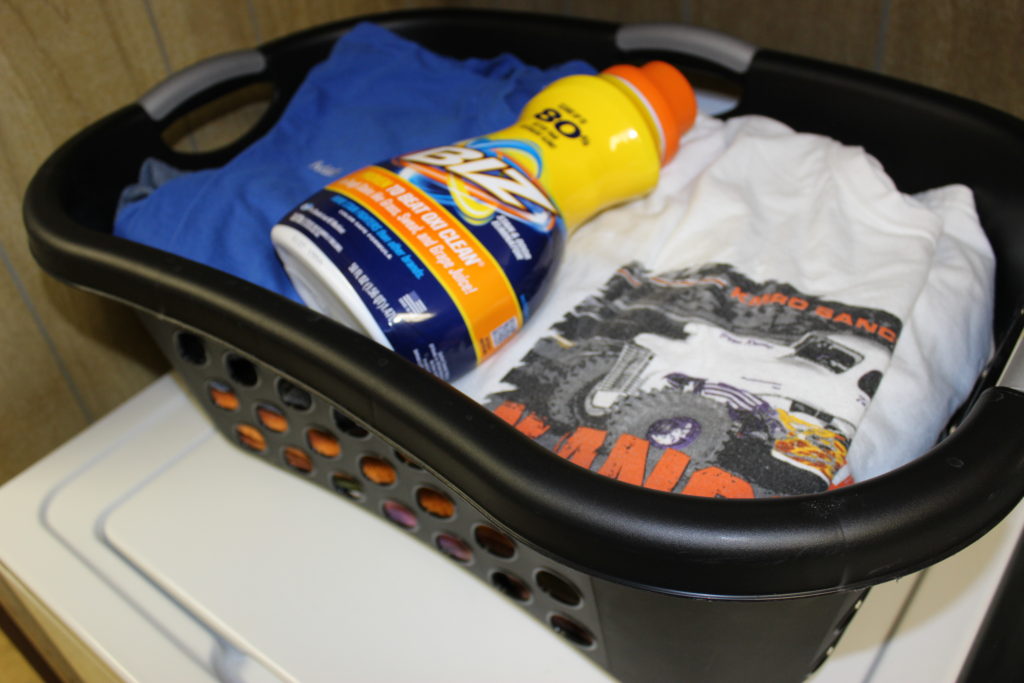 If you read my last post when I first got the Biz and started using it till now, I have had a lot of loads of laundry now under my belt! I have to say I am falling in love with Biz for sure! It really works good at getting stains out and making our clothes a little bit more fresh smelling!
This is totally embarrassing but I will share it! I sweat a lot and it always leaves the armpits of my shirts smelling a little off, no matter what I wash them in and pre-treat and such. I thought to once again try another product, Biz, to see if it could help freshen them up! Shockingly it worked, my armpits in my shirts don't have that lingering smell anymore! I was absolutely shocked when I reached up to sniff and there was no smell! I just have been adding the correct amount of liquid to each wash, and it works like a charm! 
Putting Biz to the Test With This Stain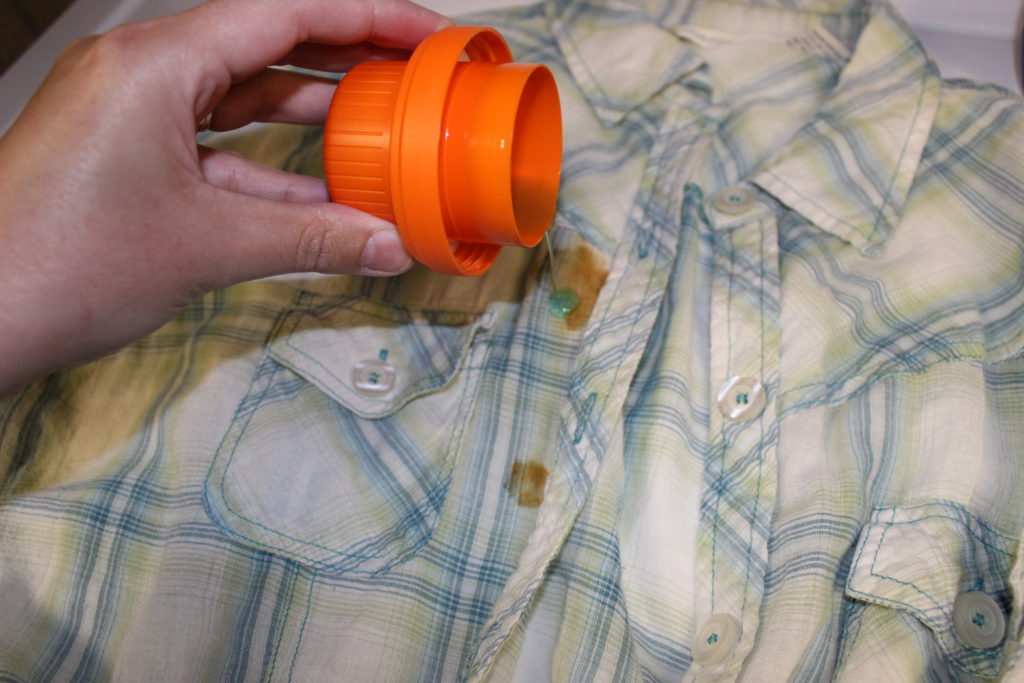 Now for stains I pre-treat them like it says on the bottle! I had gotten a stain on my shirt the other day when we were out shopping for the day! I didn't have anything to get it cleaned off, so it dried out and I was nervous it wouldn't get out. It was tomato based, and I was nervous it would have an orange tinge there! When I got home I pre-treated with Biz by pouring a little on each stain, then I just rubbed it a second with my finger to make sure it was all covered.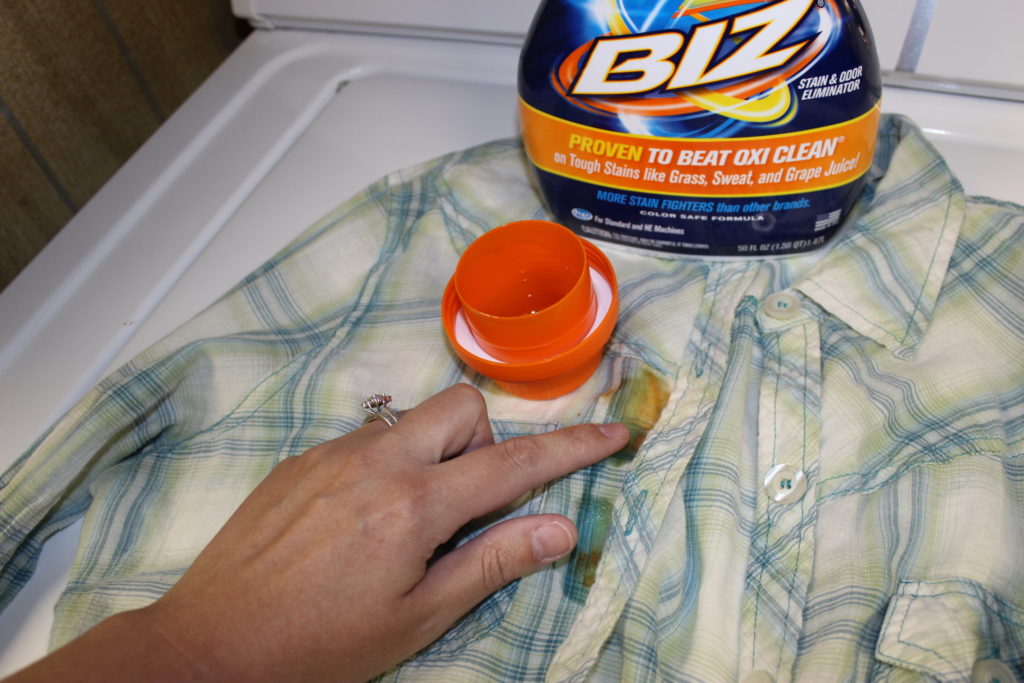 Once I got the stain treated I let set for 10 minutes, and then washed with other clothes on a regular cycle! I was praying the whole time it would get this stain out and give the shirt life! I knew with a stain that color and that big if it didn't come out I was gonna toss the shirt and let Adam use it in the shop for an old rag! 
Another Crisis Averted!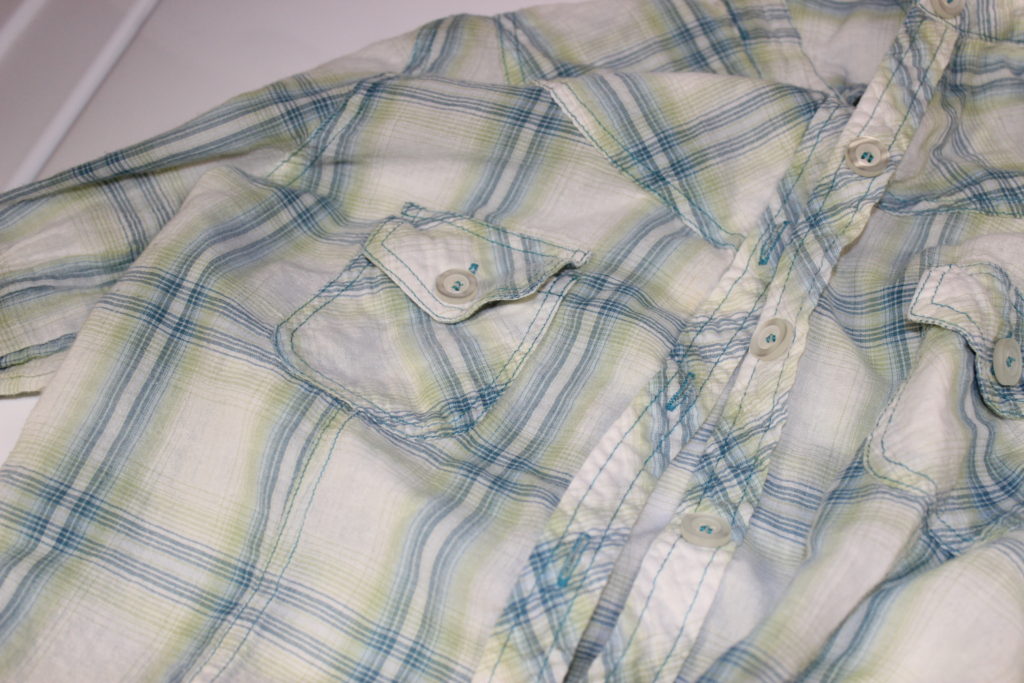 Look! No More Stain, Biz worked wonderfully and the stains are gone, and you could never tell the spill ever happened! Happiness for sure! I am kind of a mess and my husband can be too, so having a good stain fighter is a MUST in our house! 
Do You Get a Lot of Stains At Your House?!