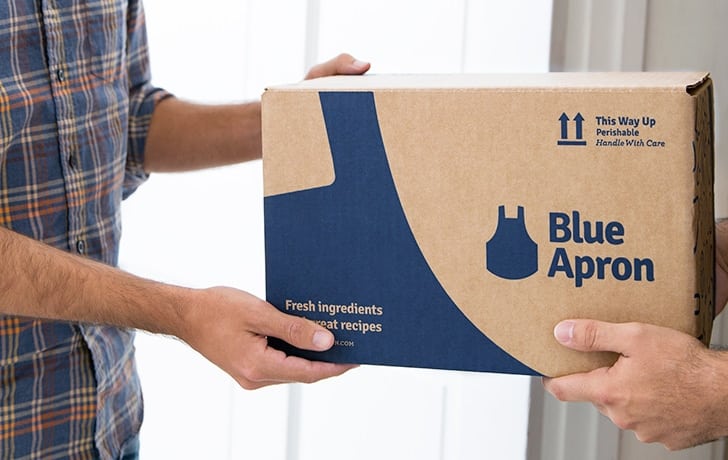 Have you been thinking about trying a meal delivery service like Blue Apron? If so, NOW is a great time to do it and Blue Apron is a great choice. They offer imaginative recipes and a convenient method of service that will make meal prep easier (and more delicious) for you each week!
This week (through Sunday, 6/17) you can get a BIG deal of $40 off your first box! No coupon code is necessary; just visit this page and the discount will be applied to your account.
Want an overview of how it works and/or why you'll want to sign up? Check out our posts on Beginner's Guide: Blue Apron Meal Delivery Service as well as 6 Reasons Blue Apron May Be Right for You.