I received this Beautyrest Studio Memory Foam Body Positioner from Simmons Kids as a promotional item. This is not a sponsored review. All opinions are 100% my own.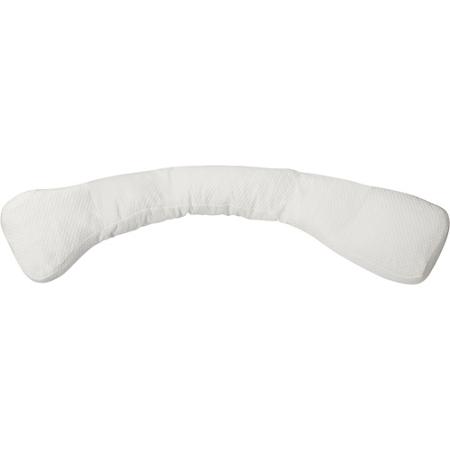 Okay all you expectant mother's out there, here is an item I fully recommend having while you are pregnant! I have had this Beautyrest Studio Memory Foam Body Positioner from Simmons Kids, for a few weeks now, and I can't tell you the difference it has made!
I am 25 weeks pregnant today, I have experienced the normal aches and pains you get from your growing belly! I have had round ligament pains, hip troubles, and just being uncomfortable! I got this body positioner and it came at the perfect time. I had been struggling with hurting and now I sleep SO much better at night!
This is meant to be used for all stages of pregnancy, which is perfect! It is memory foam which adds a whole new level of comfort, and it helps reduce pressure points. It features extra support for the troubled area, such as the lumbar, tummy, feet and knees!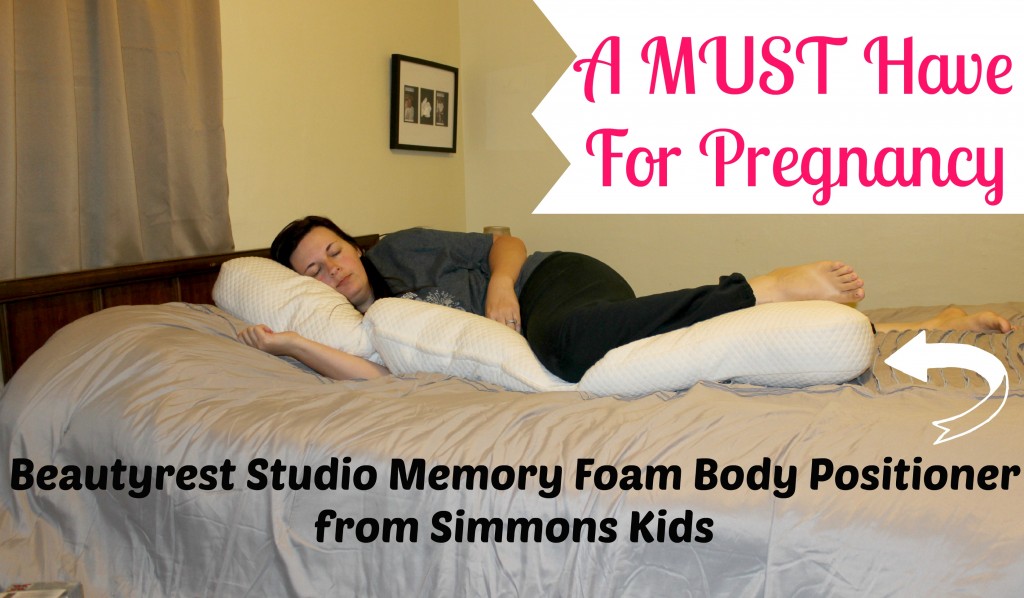 I love to sleep with this because it really helps get me comfy, and I can sleep better through the night. I like to place it between my legs to help take pressure off my hips. It has a memory foam pillow at the top for support for your head, which is super soft, and at the bottom for your feet or knees! The middle part is easy to shape and move to the position that feels best for you! After playing around with it, I have found numerous positions that worked for me at giving me some extra comfort and relief! It comes with a comfy soft quilted knit cover, that you can take off and wash when needed as well!
Another thing I will mention is it is a thinner style, so it doesn't take up a ton of room! We have a queen size bed, and I can use this and Adam still has his own room to sleep through the night. It doesn't take up a ton of room, in case you were worried about that. I was hesitant to buy one at first because I thought it might be to bulky, but that is not the case at all!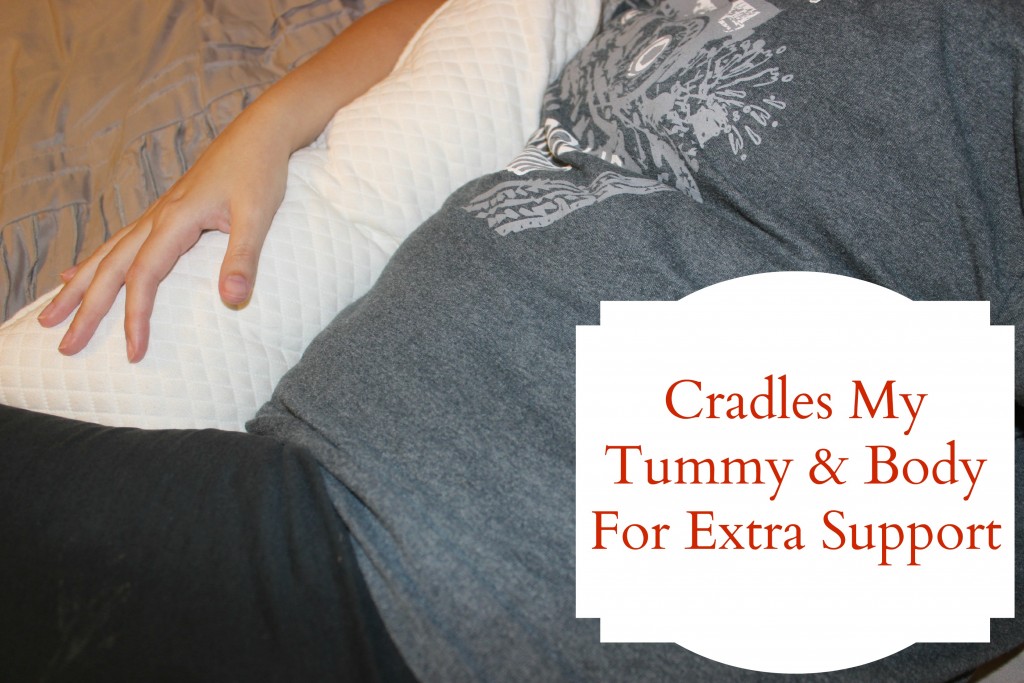 Once again I would really recommend getting one of these for yourself or buy as a gift for an expectant mom! It is worth the investment for sure. It has let me sleep better through the night, and I even lay on the couch at night watching tv, curled up with this! Being pregnant can be a bit uncomfortable, especially as your baby bump grows, and sometimes having a little relief makes life so much easier! To me not hurting all the times helps pass the days a bit faster!
Shop: 
If you are interested in getting this Beautyrest Studio Memory Foam Body Positioner from Simmons Kids, you can order online today! I hope it can bring you the comfort and relief like it has for me!
What is a Must Have Item you would recommend to help while you are pregnant?!