I received this item as a promotional item. This is not a sponsored review. All opinions are 100% my own.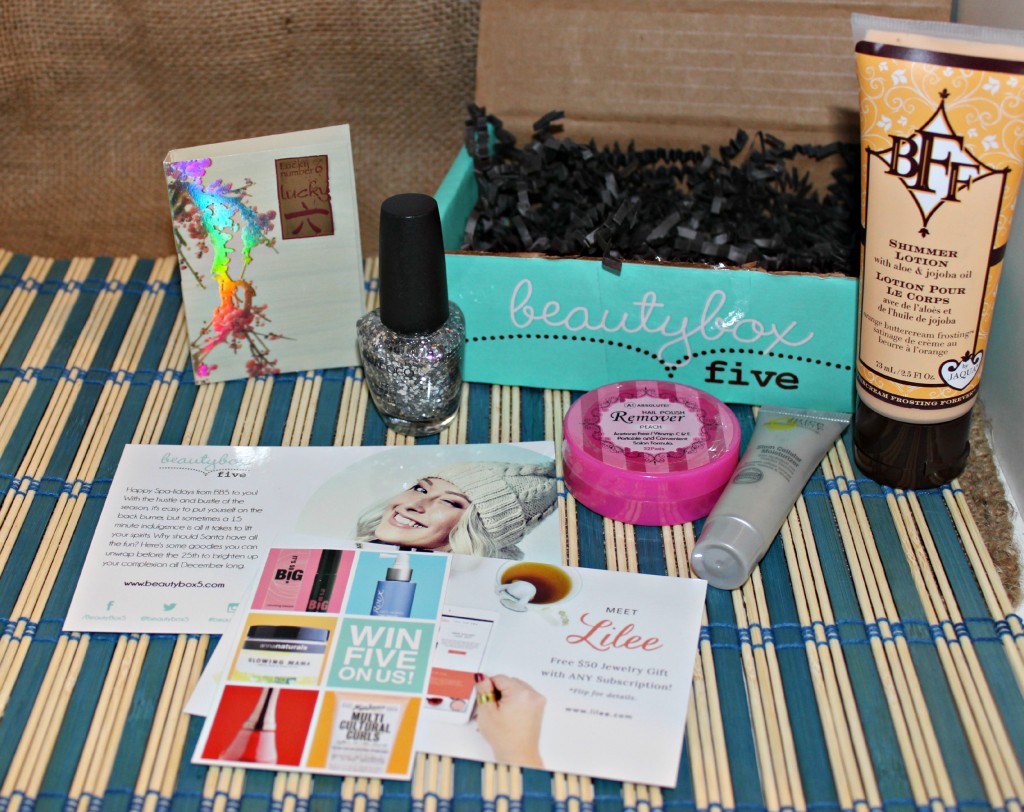 Holidays are here and Christmas is just a few days away! I wanted to share my latest Beauty Box 5 I received. It is a monthly subscription box that is filled with 5 products for you to try out. Sometimes they toss in a surprise, which is always fun. This box is a Spa-Liday theme, so you can pamper and indulge yourself!
This is a very affordable subscription box, and they make great gifts as well. If you know someone who would like this, you could make a homemade certificate and give to them as a gift so they know their beauty box will be coming!
Let's see what is all inside this box, so you can get a closer look!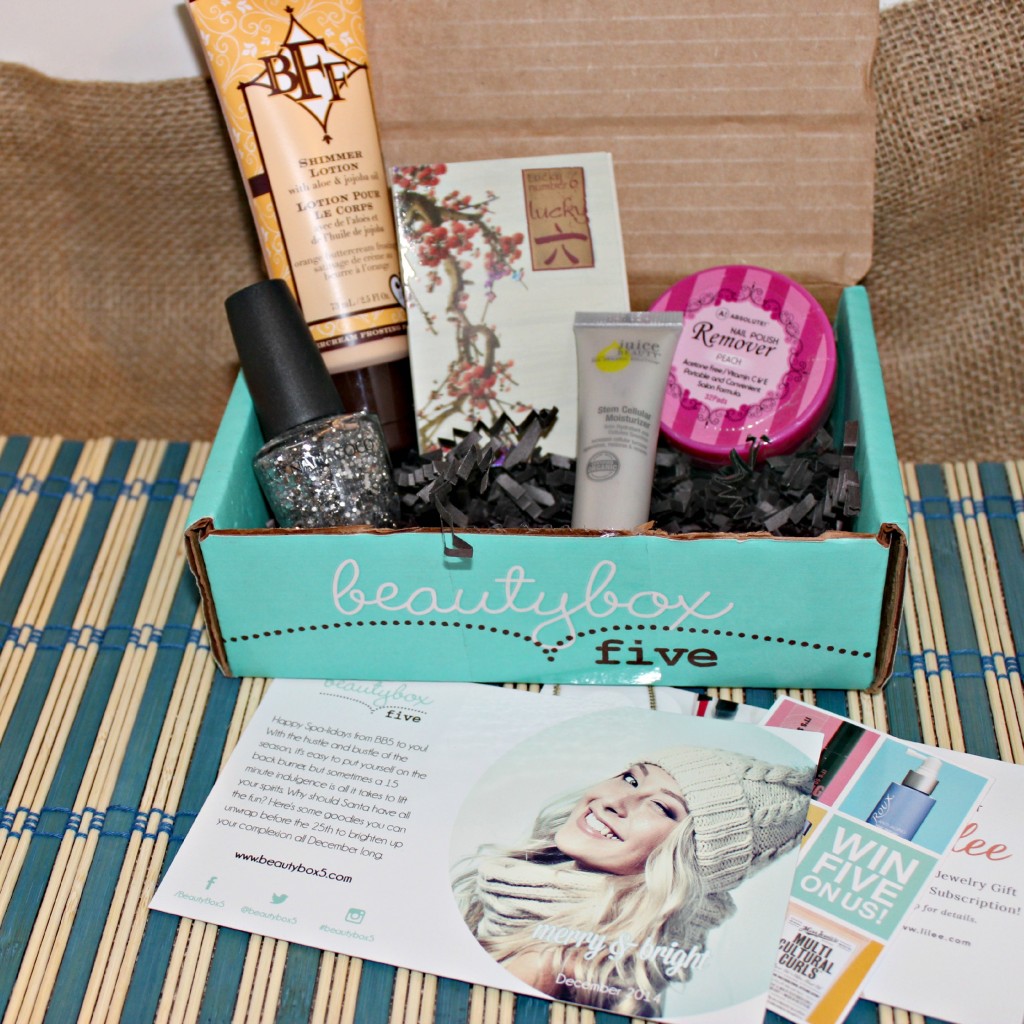 Each box has a card and on the back it shares what the product is and about it. This one came with a coupon for jewelry and a way to win a beauty box!
Absolute! New York – Nail Polish Remover Pads: These are really nice. They are small and compact so you can store easily. Grab and wipe your old nail polish off with ease!
Jaqua- Bath & Body Collection: This is a shimmer lotion with aloe and jojoba oil to give your skin the hydration it needs for the cold winter months. The scent I got was buttercream frosting forever.
Juice Beauty- Stem Cellular Moisturizer: I am a huge fan of Juice Beauty Products! This is a blend of organic, antioxidant-rich plant and fruit oils. Light but really moisturizes the skin well!
Nanacoco- Nail Polish: I received Diamonds, which is a silver sparkle nail polish! it is the perfect amount of glitter, to give your nails that extra sparkle they need!
Lucky Brand- Lucky Number 6: I love perfume samples. This is a light blend of lotus, tiger lily, cashmere woods, and jasmine.
So those are all the goodies I got in this months Beauty Box 5! Lots of fun products to try! I would say the Juice Beauty is my favorite this month!
Shop: 
Each month has new great products coming your way, when you join Beauty Box 5! Join now for as little as $12 a month.
Is this a box you would enjoy? Or know someone who would?!