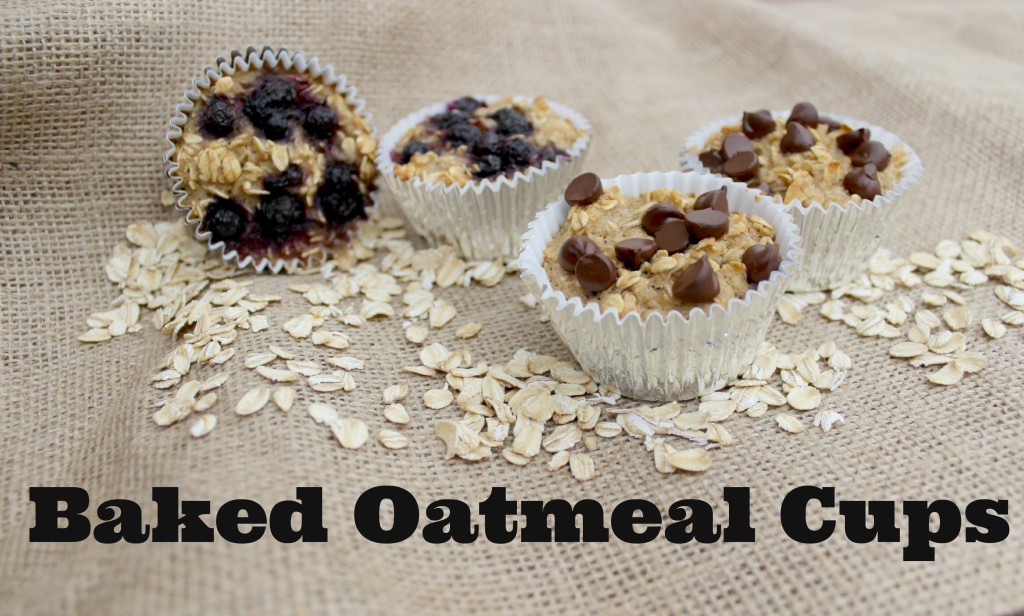 When it comes to breakfast, the last thing I want to do when I first wake up is cook breakfast. I prefer quick and easy things that you can grab, heat, then eat! Or cereal works just as good ;-)! So when I came across these Baked Oatmeal Cups about 3-4 weeks ago, I added them to the list to make! I checked out quite a few different recipes, and I decided to mix them and change them up some to fit our needs!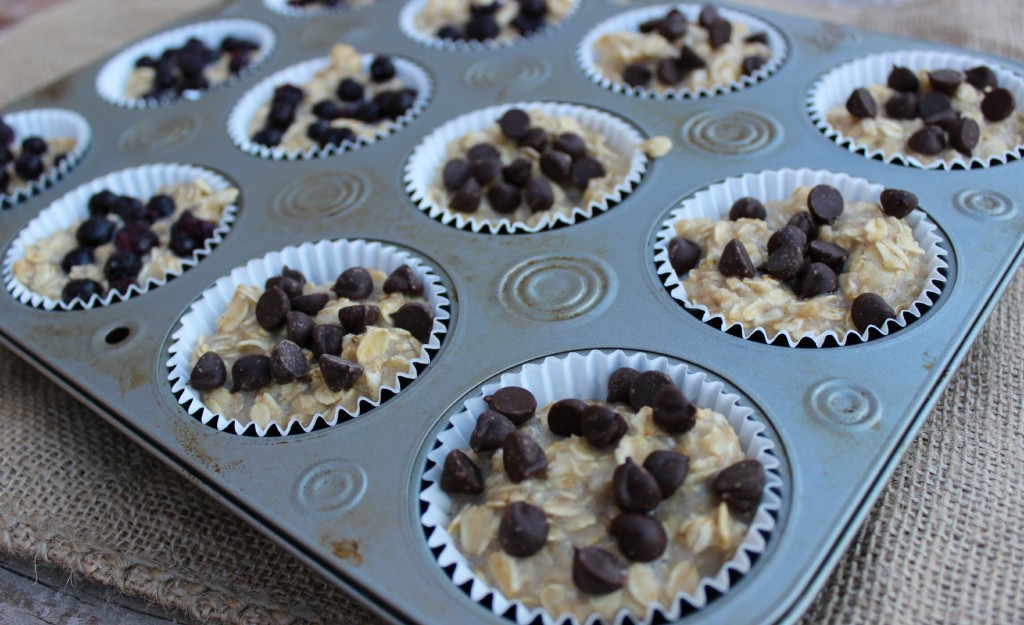 This recipes makes 12 cups, and I just used blueberries and chocolate chips for the toppings! The next time I make these I will add some different toppings. Nuts, other fruits, maybe some coconut. You can be as creative as you want!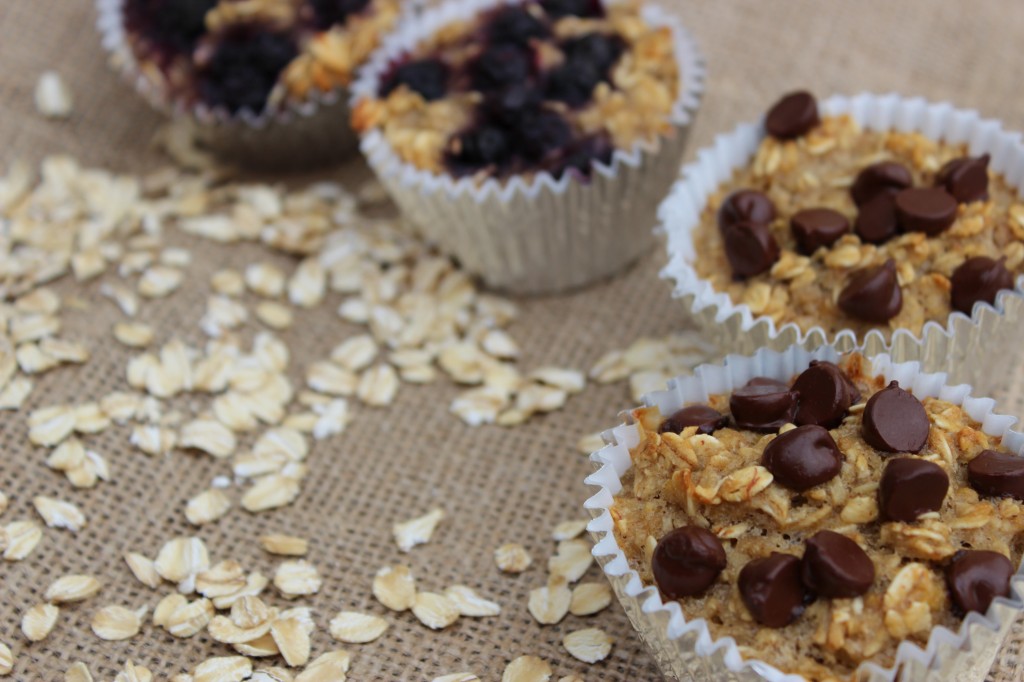 These Baked Oatmeal Cups turned out WAY better than I was hoping! I ate one of the chocolate chip ones hot and it was so good!! The texture was nice, I was a little worried since their was no flour or anything. Their was a mild banana taste, but I personally love banana's so it works great for me!
Ingredients
1 mashed banana (preferably ripe)
1 tsp vanilla
1 egg
1 cup unsweetened applesauce
1/4 cup honey
1 tsp cinnamon
2 1/2 cups old fashioned oats
1/4 cup milk
1 1/2 tsp baking powder
1/2 tsp salt
toppings
frozen blueberries
chocolate chips
or any other fruit, nuts, or toppings you want!
Instructions
Preheat oven to 350 degrees.
First off you want to mix your banana, egg, vanilla, applesauce, and honey together. I used my KitchenAid to mix this. Once well incorporated add in your oats, milk, baking powder, and salt. Mix well. It will be a little runny.
Spoon your oatmeal mix into baking cups, and then add the toppings you would like to the muffins. I did half blueberry and half chocolate chips. Then bake at 350 degree's for 25-30 minutes. You want them to be a little golden and firm on top.
____________________________________________________________
With these cups, I ended up putting them in a freezer bag and freezing them. Then if you want transfer to fridge night before, that way you can eat cold or warm up in microwave for around 40-45 seconds. You can also warm these up and put in bowl then add some milk and eat more like regular oatmeal!! It is totally however you prefer!
Hope you all enjoy this recipe!! Happy Baking :-)!