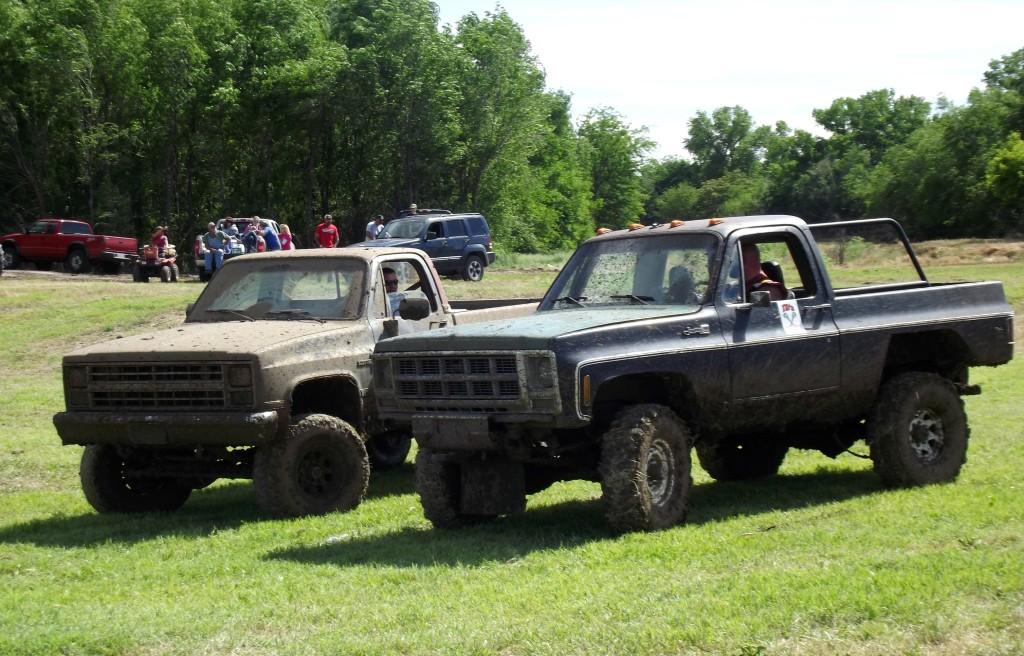 Hope you all had a good Memorial Day Weekend! Ours was pretty eventful, and the weather stayed pretty tolerable! They talked about us getting lots of rain but luckily it went around us. I normally am all about rain, but since Adam competed in the first Mud Run of the season this year, I didn't want it to get rained out!
Mud Runs are where you take a vehicle thru a mud pit and whoever makes it the farthest in the pit or has the fastest time wins! Depending on how many vehicles runs in a heat depends on the payout! Adam has been mud running for a few years now, he is really into vehicles! For each vehicle it can run 2 times through the pit, so you can win up to two times!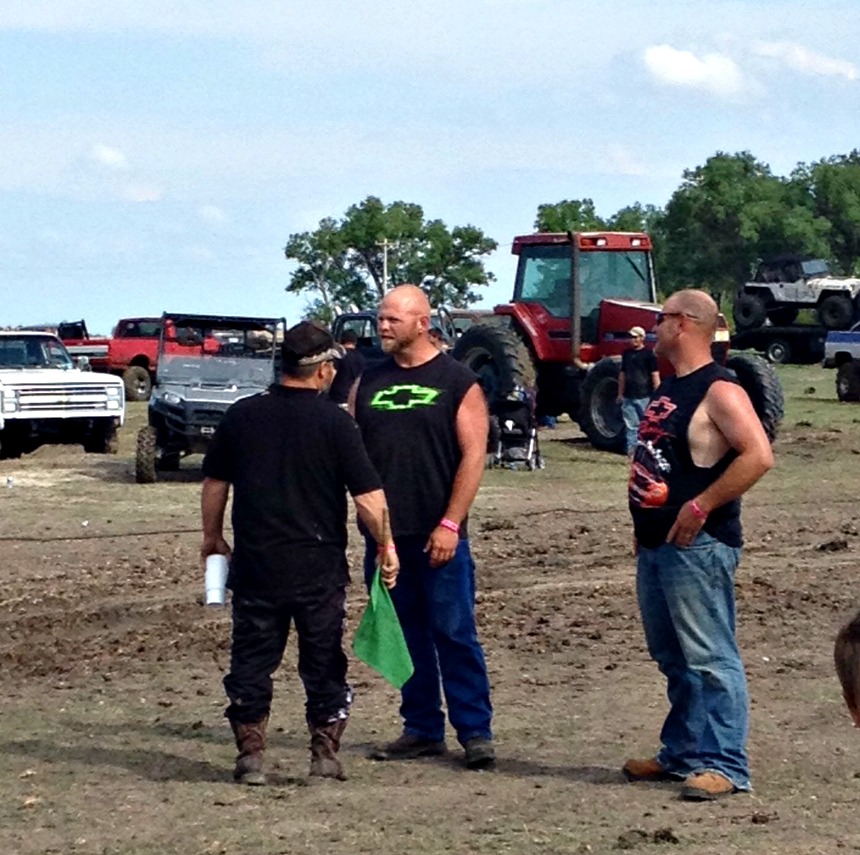 For the Mud Run, Adam got to run two times. He ended up placing first and second in his heat, which was totally awesome!!! They had some added money so he walked away with a good amount of winnings! It was fun getting to watch him compete, and he really blew out all the other runners, only two other trucks came kind of close to his times! Adam's brother, Aaron competes too, this race he didn't place but he came really close!
He built a new motor and was modifying it over the winter months more, so he would be ready for this mud run! He did an amazing job! All his hard work paid off good!
Last year for Christmas I bought a picture of him half way through the pit with mud in the air and a nice scenery of golden grass in the background! I thought it might be fun to do another picture for him for a gift and this time get a WholesalePosterFrames.com custom sized to put it in! The one I have now is on like a canvas board, so I thought this new one he could put up in his shop! 
Adam and his Brother Aaron normally compete in the KMRO mud runs, and they have done a few Kansas Badlands! Maybe one day he will decide to venture out and try runs in other states, but for now we are sticking to Kansas!
Have you ever heard of Mud Runs like this?