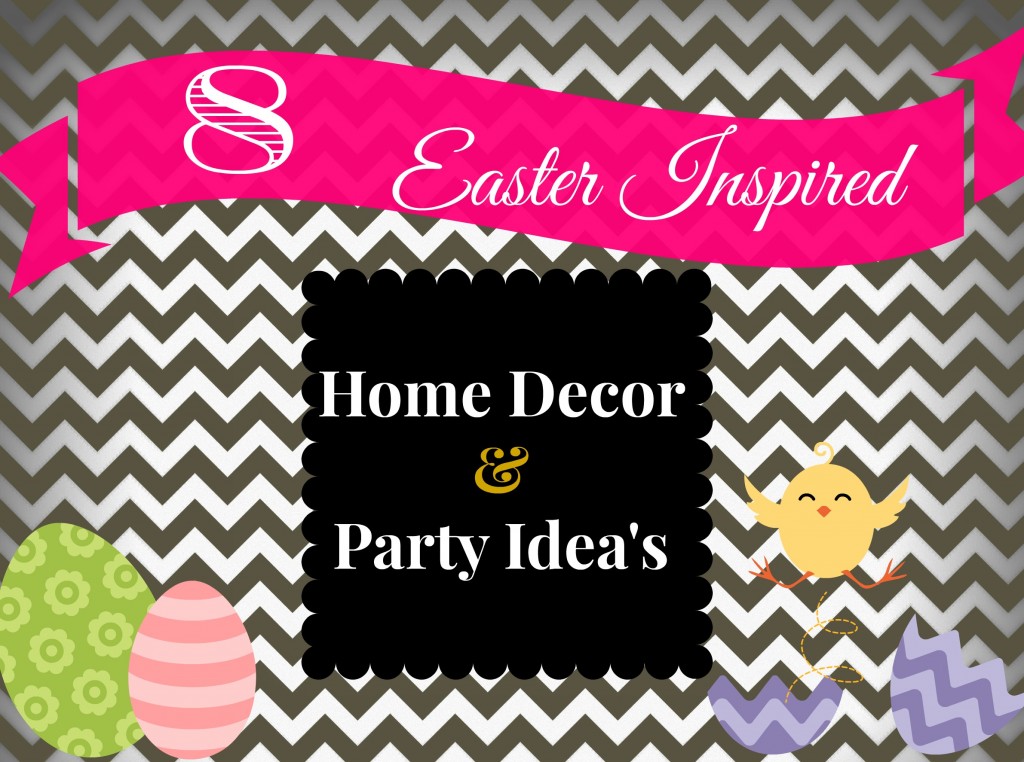 Can you believe that Easter is around the corner. I was just shopping this morning and was over-taken by all the pastels and chocolate eggs, it was crazy! I have a major sweet tooth so I had to steer away from that aisle quick before it consumed me!!!
I love doing roundup post that are full of great ideals for the holidays, recipes, or crafts. With Easter around the corner I thought it would be fun to do a roundup for you guys! Here are some Easter Inspired Home Decor  Crafts and party idea's, if you will be entertaining!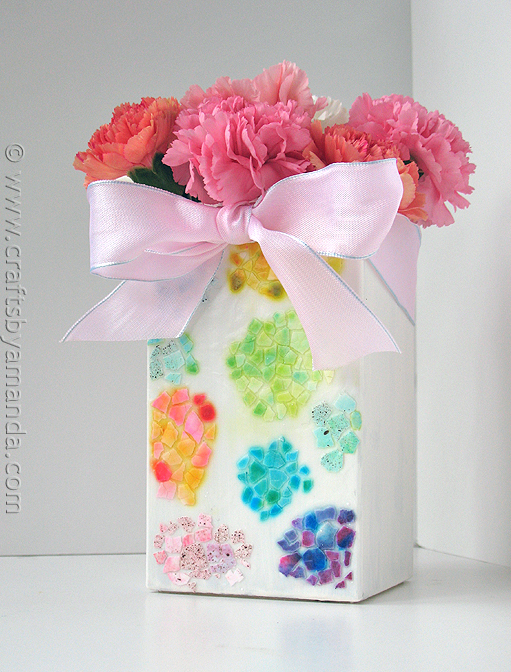 Check out this stunning Egg Shell Mosaic Vase! All the colors against the white vase is absolutely gorgeous! Crafts by Amanda shares a really easy tutorial on how to create this beautiful masterpiece!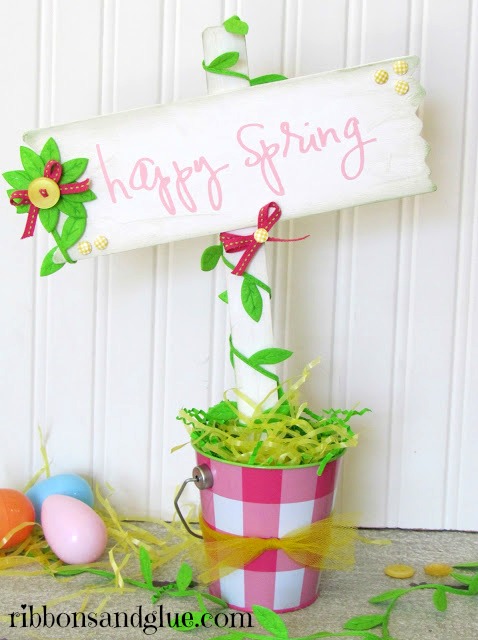 Ribbons and Glue created this really fun Happy Spring Sign! I love the whole look of this, so cute and would be great to have indoors or outside!!!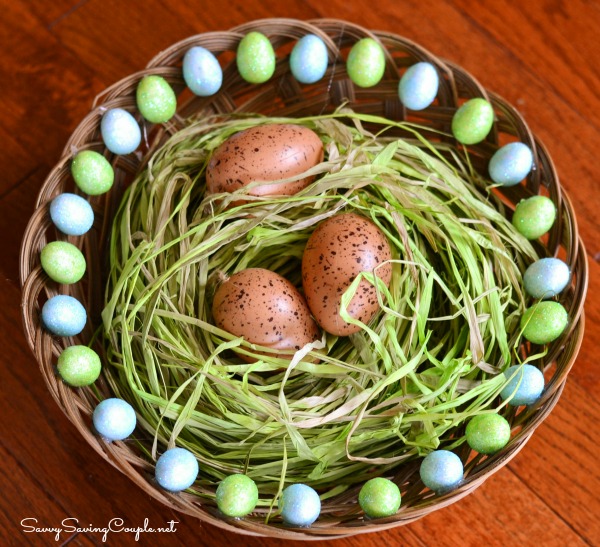 Here is an affordable craft that cost only $4 to create! Savvy Saving Couple shares how to create this $4 Easter Basket Centerpiece! I really love the speckled eggs in the center!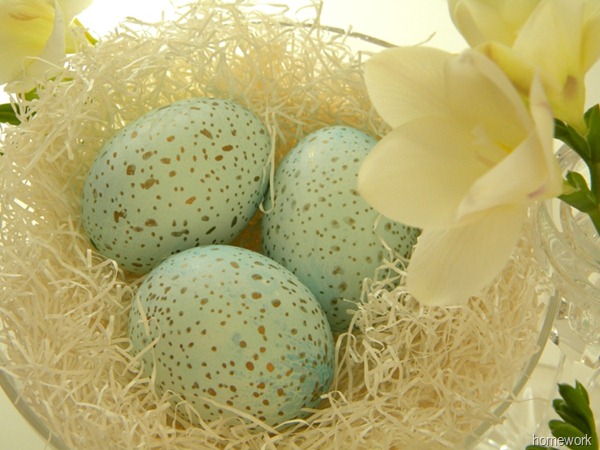 When I see these eggs I instantly think Martha Stewart! I don't know why but I could totally see this in one of her magazines, they are just stunning! Carolyn's Home Work shares how to create this Dyed Speckled Eggs!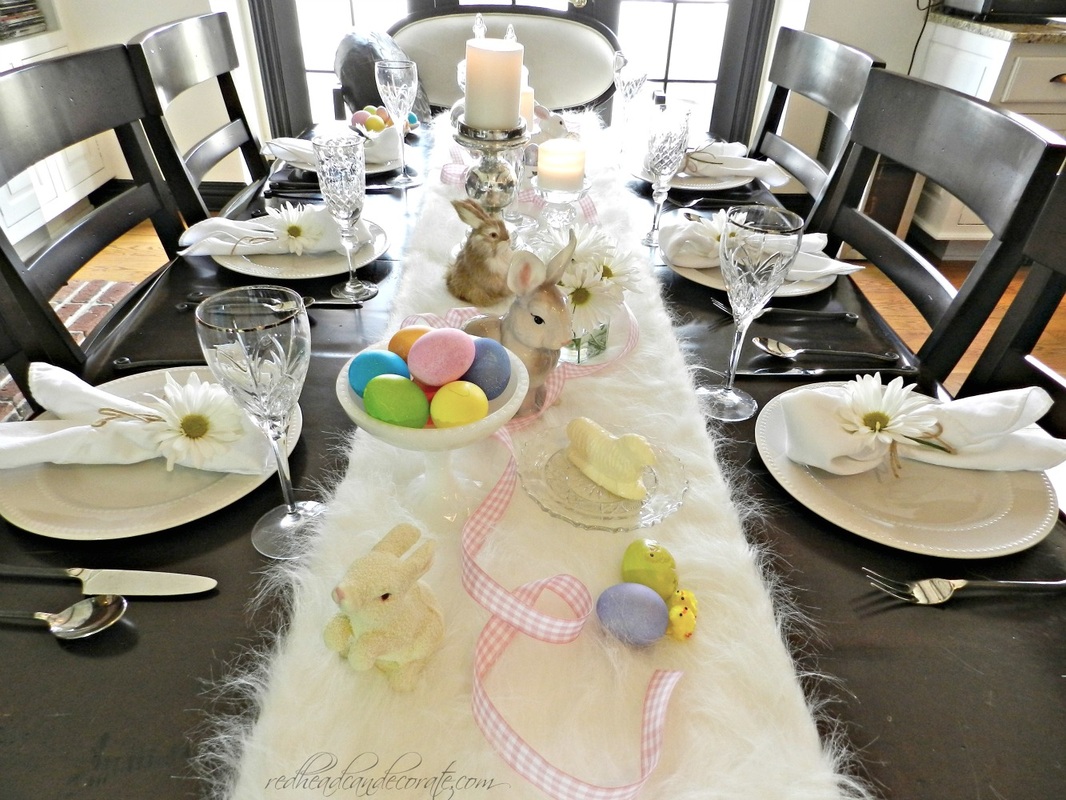 This is such a pretty Easter Brunch Table Idea that Redhead Can Decorate created, to share her talent and give you inspiration! I love the white, it looks so pretty, and the flowers on the napkins are such an elegant touch!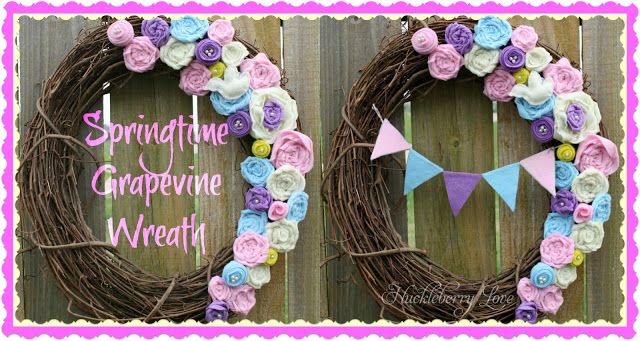 Huckleberry Love created this fun Springtime Grapevine Wreath! You can add a banner or leave it with just the flowers, both ways are so pretty! I know this would look fabulous on our front door!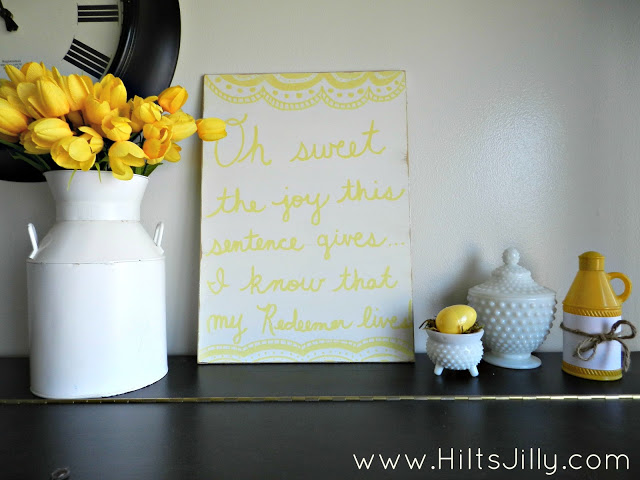 Hi It's Jilly created this really beautiful Easy Easter-ish Sign/Plaque! It is so pretty and I love the white and yellow, it goes together perfectly!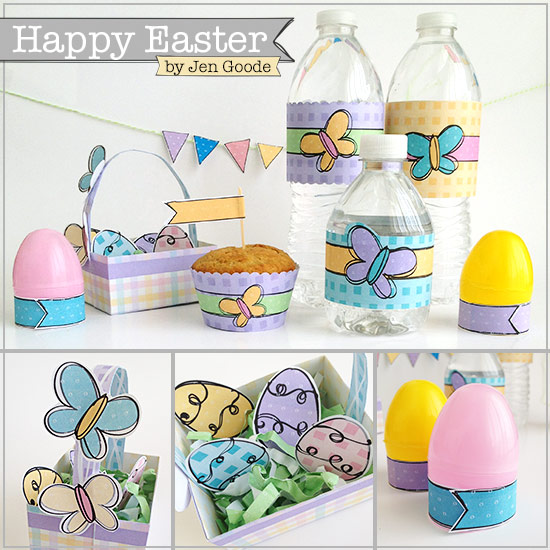 If you are planning on a party or gathering, you might enjoy Making these Mini Easter Basket with Printable Party Set!! I love printables, they are so fun and One Directions did such a great job on creating such fun Easter goodies!!
I hope you all enjoy all these fun Easter Inspired Crafts! These are some of my favorite Easter Decoration Idea's!!
Do you enjoy doing crafts for the holidays to decorate your home?