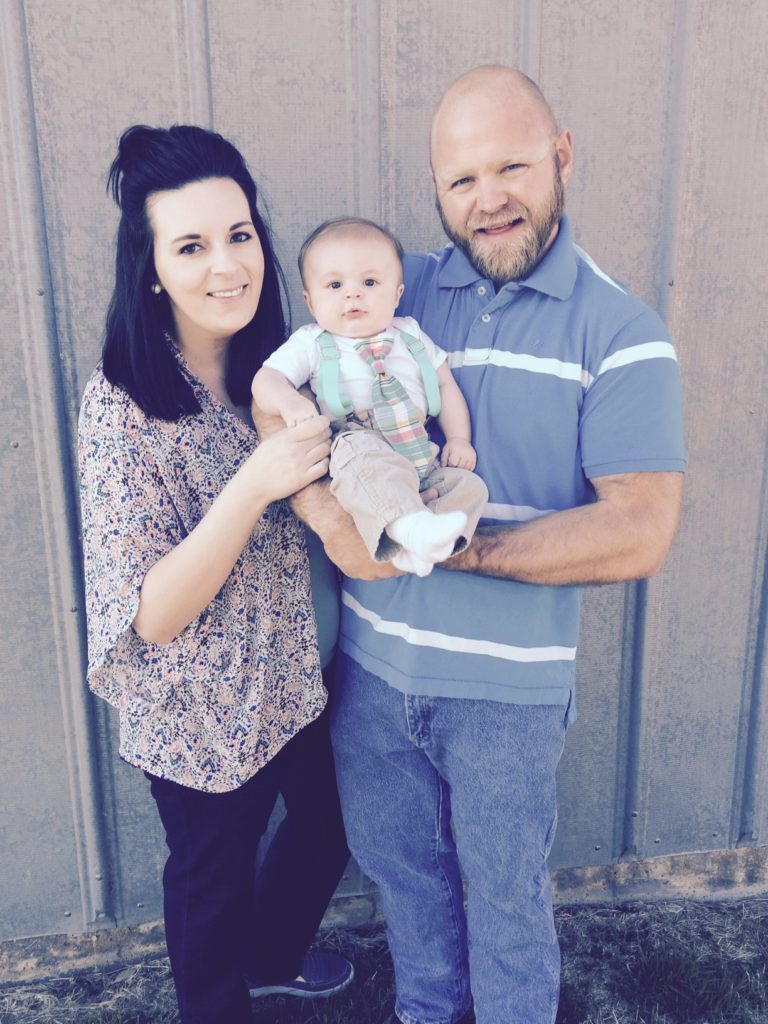 Clay has turned 6 months on the 20th of last month, so here is his 6 month baby update! Time has flown by, you blink and it feels like I just had him! He has brought such joy to our house, I am very thankful each day for him! When he smiles it just melts your heart, and his sweet kisses and hugs are the absolute best!
So I thought I would share what he has been up to these days!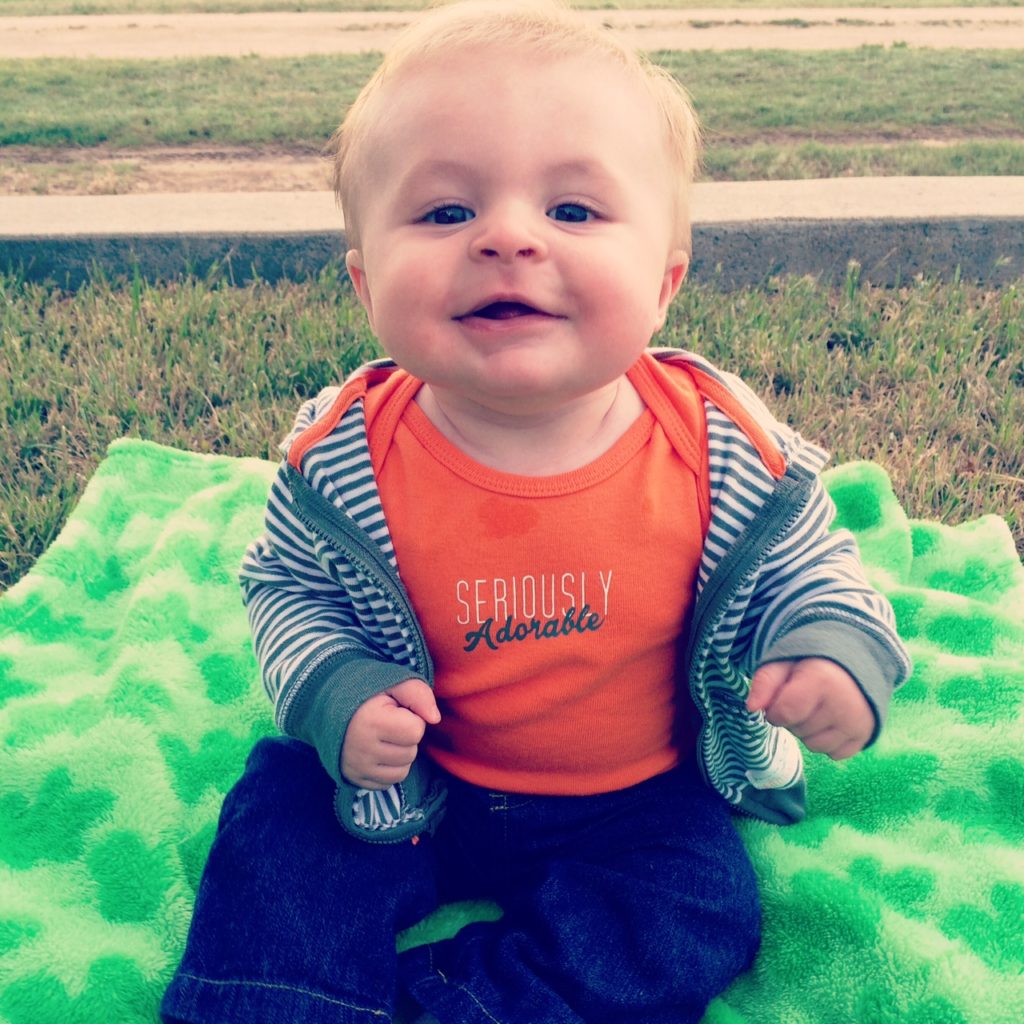 He is now eating baby food, right now green beans, apples and sweet potatoes are his favorite. We still have a lot of them to try out but so far those are his top ones! He loves to giggle and he is such a cheeser! He smiles literally all the time, he is a very happy baby, granted if he gets upset he will let you know!
He sits up so well, I was shocked he has been doing it since around 5 1/2 months. One day he sat up wobbled a bit and then bam he is sitting up all the time! He is trying to crawl, but he hasn't got it down quite yet! But, it is still early so hopefully soon he will be scooting along!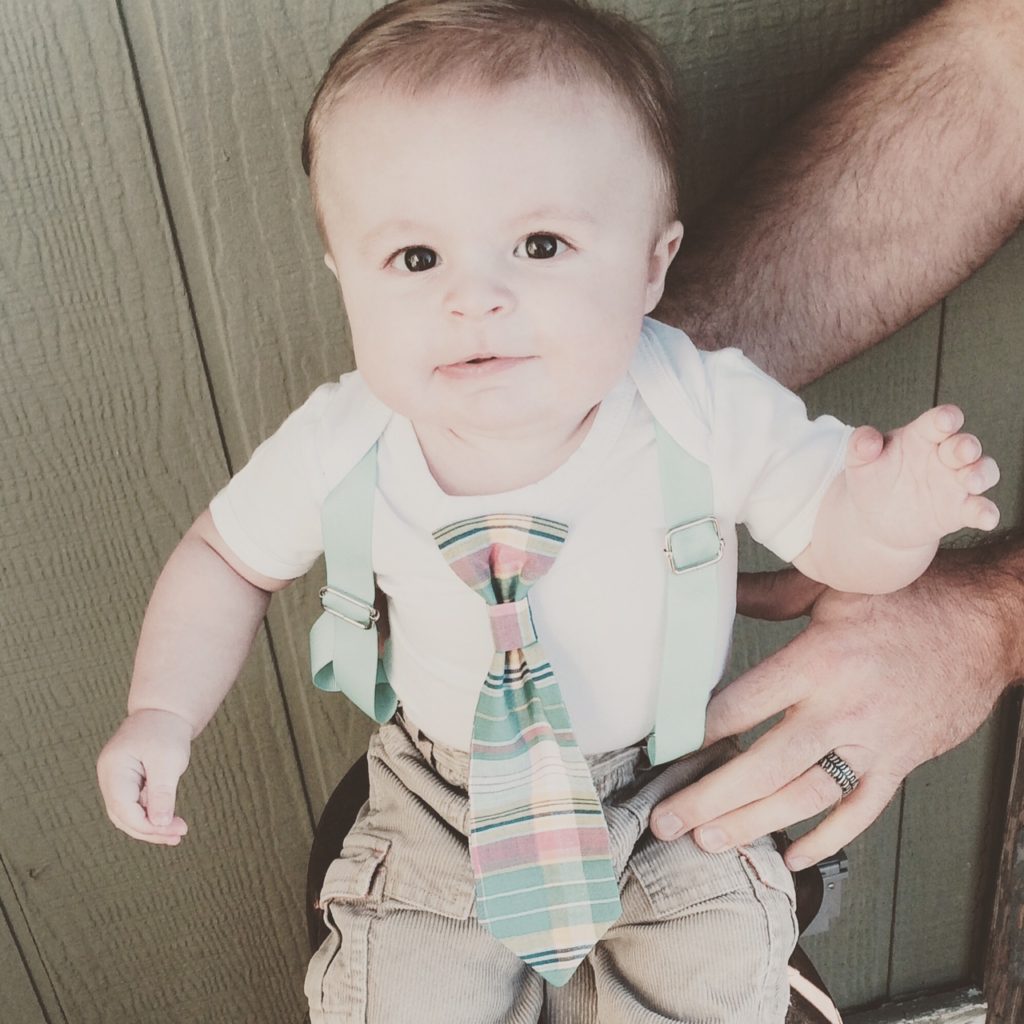 This was an Easter photo we took, he is truly such a handsome little guy! I loved his little suspenders and bowtie! I got them off of Etsy! He really looked so handsome! It is crazy he was born with black hair and as he has gotten older, he is like a dirty blonde now. His eyes are a mix of blue and brown right now, not sure if they will stay hazel or go brown!
Sleeping is getting better, I really think his steriods for CAH are not helping in sleeping. He doesn't sleep through the night, but he only eats like once to twice a night now. Granted he doesn't sleep straight through, he wakes up sometimes and needs soothed still!
So that is what has been going on in our neck of the woods! He is thriving and doing amazing! We are so blessed and thank you for coming by to see what he has been up to!