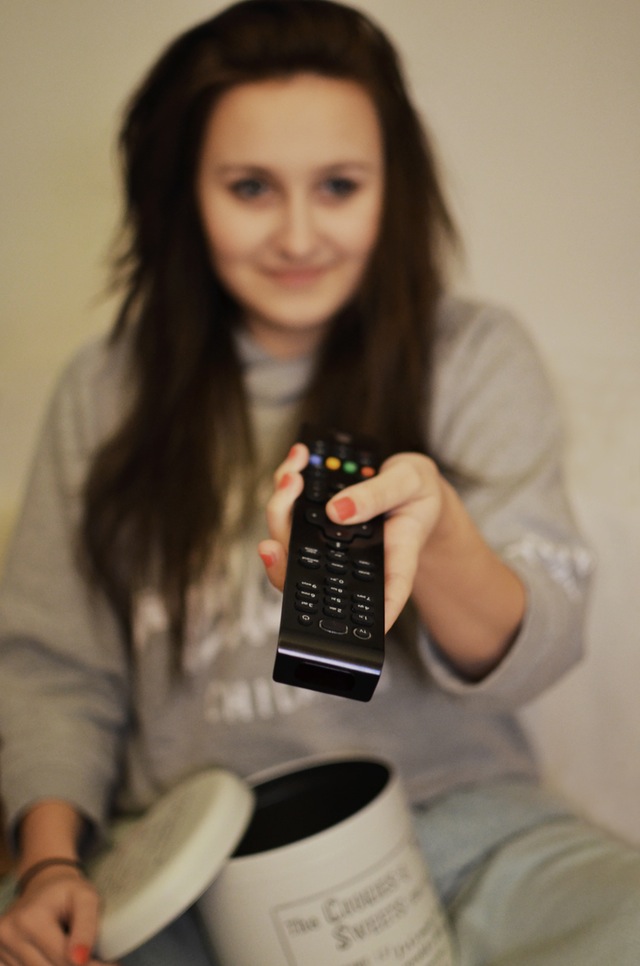 In my early thirties now and after a hectic week at office I stay far from being ready to hang up my heels, go tearing up the town and staying up until dawn.In fact more often than not I find myself indoors for the night. Here are the best things about spending a Saturday at home.
Netflix binges: A Saturday Night with Freaks And Geeks. Mad Men. Community. Time to watch everything back-to-back.
Having time to cook: Saturday is the time wherein my culinary skills could be experimented with. I take out all the time and cook at leisure.I also try out different types of Cocktails and Mocktails to go with the dinner. No martini tastes as good as the one savored after a hellish work week!
Splurge in some good food: Saturdays are more like "Treat Nights" for me. Since I usually try to avoid a lot of Carbohydrate and Fatty food during the weekdays. My husband, son and I often treat ourselves to yummy stuffs like popcorn, pizzas and noodles in the Weekends. My husband is a movie buff and we often end up watching a few in one go.
Indulging in a few game of bingo: A game of bingo has always been my favorite! Given that I always can't make it to bingo halls, its always a better option for me to play a few round of my favorite game online taking out some time for myself alone! . I have been playing on this site called Dotty Bingo. They are offering £10 Welcome bonus for  £35 for all the newbies this month. Read the Dotty bingo review to know more about their bonuses and promotions. Online bingo has in fact a thrill of it's of its own. I can socialize and win some money too hopefully without even leaving the sofa!
Pamper myself: I love pampering myself when I am home during the weekend, at times I go for a spa or pedicure and the other times I just do a little bit of meditation to de stress my mind from work!
Between working, family, friends and house old chores we all need a little time for ourselves over the weekends. These are the top five ways how I spend my Saturday nights. How about you?