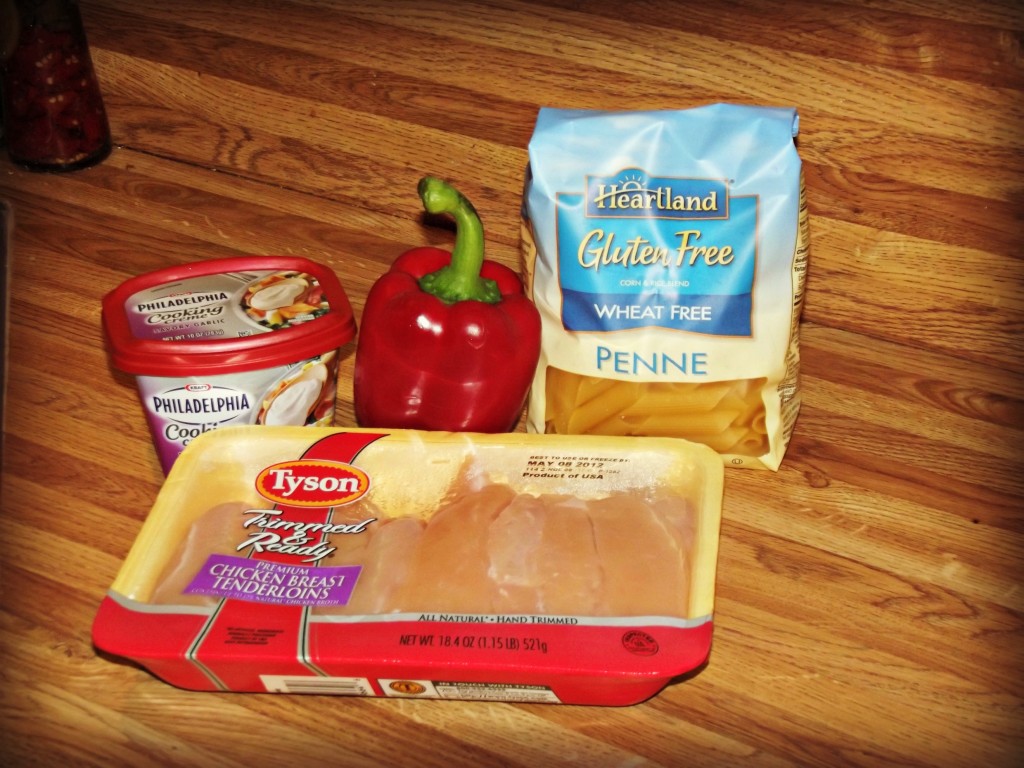 Last Night I tried out the Philadelphia Cooking Creme! I got the Savory Garlic!! So here is the recipe, it is super easy and doesn't take a lot of ingredients! You can add other stuff in it like other veggies, I think next time I will add in black olives cause we love them!!
Ingredients: 
Boneless Skinless Chicken (cut up into bite size pieces)
1 Red Bell Pepper
1 Philadelphia Cooking Creme (Savory Garlic)
1 Bag/Box of Pasta (I used gluten free noodles but you can use any kind)
How to Make: 
Cook the noodles how they explain on the box. In a separate pan, put your diced chicken in and cook until it is done. While the chicken is cooking dice up your red bell pepper into strips that are good bite size pieces. Once the chicken is cooked toss in your bell pepper and allow it to cook down a bit. We like it when it is still a little crunchy, it took maybe 3-5 minutes to get that way. Then when you pepper is how you like it toss in the cooking creme and allow it to heat throughout.
Then when your pasta is done, drain it and then toss all the ingredients together, and serve! It is really yummy, and very easy to make!!