#PerfectionWithPost #CerealAnytime #CollectiveBias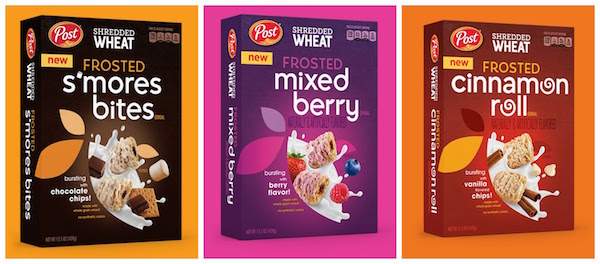 I think by now just about everyone has started the fall back-to-school routine. Have you figured out your breakfast "must haves" yet? We all know how hectic busy weekdays can be and it's a lot easier to get the day started when we have breakfast planned out. With a good breakfast we can start the day with one win on our daily scoreboard!
Last week I told you about a great breakfast deal, but today I am back with an even better offer from our friends at Post Shredded Wheat Cereals!
A better day begins with a better breakfast, and having a breakfast that is packed with flavorful goodness is what every family deserves. With three new Shredded Wheat varieties from Post® Cereals available at Walmart, it's easy to please adults and kids alike.
You can try out these delicious new varieties with this cashback offer from ibotta.

And don't forget to show recipes featuring Post cereals some love on Pinterest.
Whatever you're into, fuel it with Shredded Wheat. Now in three new exciting flavors ready to inspire your next pursuit.