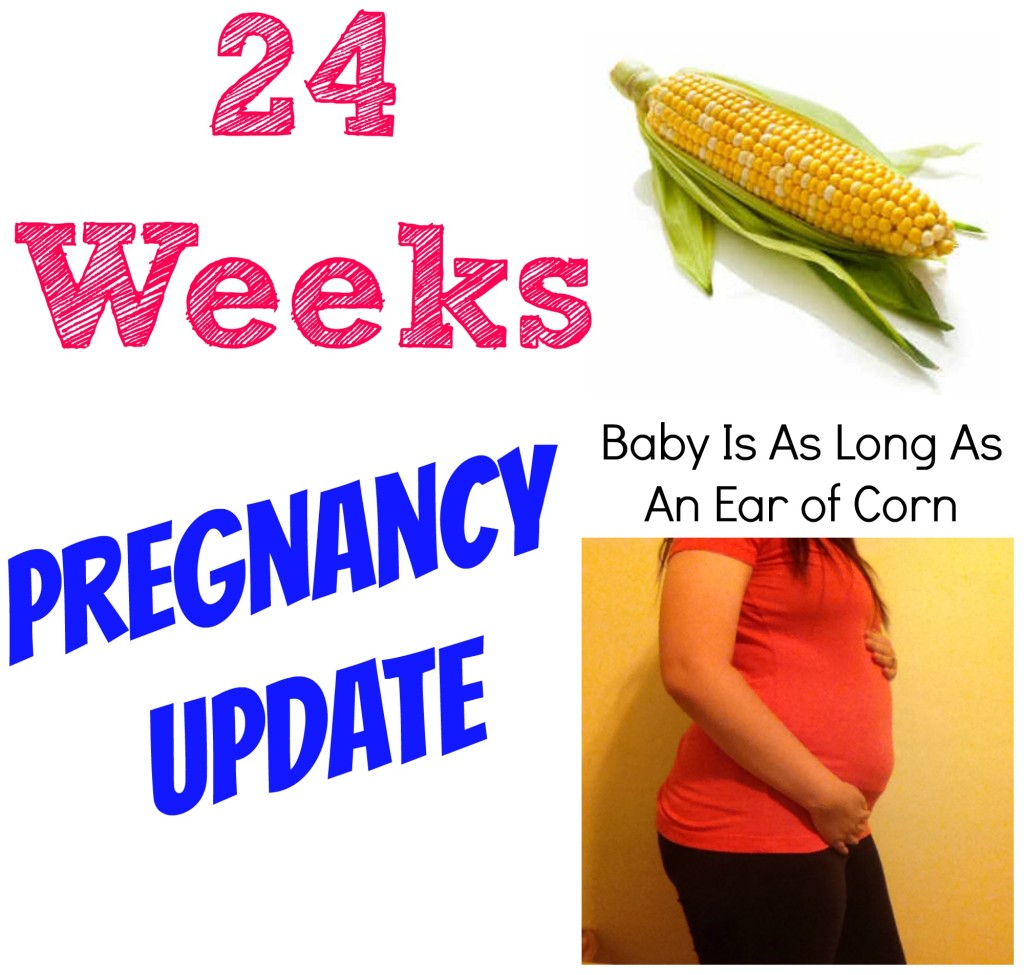 Today is a week that I feel I can breath a little relief! At 24 weeks your baby is finally considered viable to the outside world, of course with lots of help from doctors! So, if anything would happen and I deliver early they will do whatever it takes to help him survive, before they wouldn't do anything. I am sure he is gonna stay in there for quite a while just growing bigger and bigger!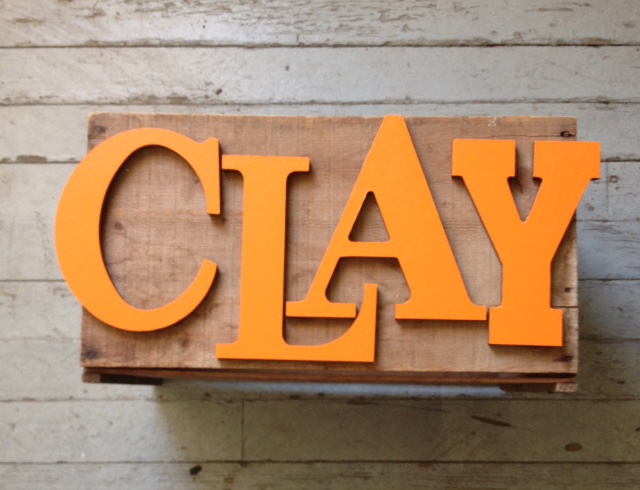 Another thing is we finally decided on a name, and I wanted to make sure and share with you guys! Clay Daniel Apley will be his name! We had been thinking about calling him Clay for about a month now, and we were calling him Clay to each other to see if we liked it! Then finally we both felt like it was his name, so now it is official! Daniel is Adam's middle name, all the guys in his family have a middle name that starts with the letter "D" so we wanted to continue that tradition!
Now On to This Weeks 24 Week Pregnancy Update, it is so crazy we are over half way there! Each day we fall more and more in love with our little Clay, and I get excited to meet him. Granted I am scared to death of the labor and delivery, but other than that it is all excitement!
Size of Baby: Little Clay is the length of an ear of corn right now! He has a very lean figure, but is starting to fill out. In the next few weeks he will really start to plump up. His brain is growing really quick, as well as his taste buds are developing! His lungs are developing, "branches" of the respiratory "tree" as well as cells that produce surfactant! That is a substance that will help the air sacs in his lungs inflate once he is born!
Movement: Clay seems to move around a ton! The past few days I haven't felt him quite as much as normal, I think he moved into a new position. They say starting at 28 weeks is when you look to feel consistent kicks, so I have a few to go before I should feel him all the time.
Body and Changes: Bump is slowing growing away, as well as my thighs and hips I think! I have noticed a little swelling in hands and feet if I get hot, but as soon as I cool down the swelling goes away. I have began having a few more aches and pains, this is from him growing away in there, and my body making room for him!
Sleep: This is a hit and miss for me. Sometimes I sleep pretty good and other times I am up a ton through the night. I will say I am a lot more tired, I have been taking more naps, and sometimes I am just so tired! I have started to sleep in a little later, sometimes I don't get good sleep till like 5 or 6 am, so I sleep till 7:30 or 8!
Emotions: I still get flooded with emotions from time to time. I have become a bit more anxious lately just thinking about delivery, holding him for the first time, and being a mommy! I cry pretty easy, or fill up with emotions quickly!
Belly Button In or Out: It is stretched pretty good but still an inny!
Morning Sickness: Still having good and bad days. I think sometimes when Clay moves around a lot it can make me pretty nauseated!
Cravings: I am wanting to eat everything, and that is not a joke or being dramatic! If I see something on tv, it is like oh I got to have it! I have been wanting maple long johns, which is kind of weird for me. Also back to loving potatoes, strawberries, and fresh veggies dipped in ranch.
What I Miss: Being able to move freely, I find myself moving and I might get an ache or pain, or it puts pressure on my tummy!
What I Am Looking Forward To: I am really looking forward to getting more things for him! We have some clothes, stuff for nursery and such, so it will be fun to keep getting stuff for our little Clay!
Next Doctor Appointment: July 13th!