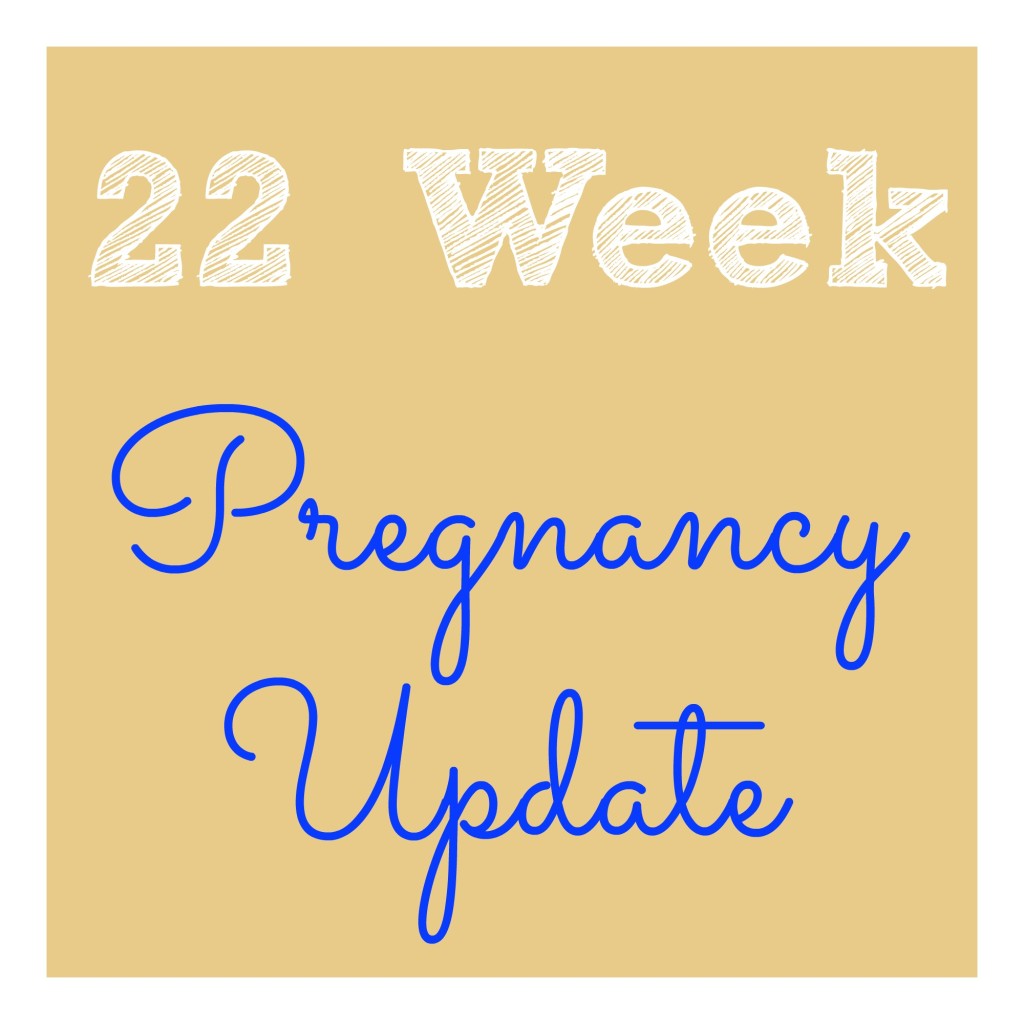 Another week has come and gone! I really feel like my pregnancy is going pretty fast. Granted I feel like I have been sick forever but for the weeks passing by that is going quick!!! I am ready for him to be here but I am nervous for the labor and delivery and the after, healing up portion! But, I think any first time mom, might go in with a lot of fears!
So here is my 22 week pregnancy update for this week. I am so thankful you want to follow me along with this journey!
Size: Baby is the size of a spaghetti squash! His taste buds are forming and nerve endings are developed enough for him to feel sensations of touch.
Movement: I have been feeling him move a good amount. Some days more than others, but for the most part he just loves to move around. I find that he is a lot more active in the morning or mid-day and then late at night!
Body and Changes: My tummy is growing a bit more each day. I find sometimes bending over it gets semi in the way, but not always. I have had lots of round ligament pains and other aches and pains. I notice if I am sleeping and go to move sometimes I get a shooting pain if I move wrong. I am sleeping with a pillow in between my legs and that helps my hips not hurting so much. One thing I have noticed is being out in the heat, I find I get super hot so easily!!!
Sleep: Sleep and I are not best friends right now. I have been pretty tired but yet I can't sleep to good. I am up for a few hours most nights, either not feeling well or I just am wide awake in the middle of the night.
Emotions: I tend to find myself getting annoyed a bit easier lately. If I am not able to sleep good I tend to be a bit more cranky. Crying has been so much better than it has been! It is no lie when they say all your emotions get stronger when you are pregnant!
Morning Sickness: Still having morning sickness, luckily though with medicine it helps relieve it. Or sometimes eating can help calm it down!
Cravings: Back to craving cereal, mashed potatoes, and chicken. I am also still eating tons of protein and cheese and such. I feel like when I want to eat something, the craving gets pretty strong, but I don't cave all the time on eating what I crave.
What I Miss: Being able to sleep good through the night, and feel good. Those are the two things that are hard. It wears me down, not feeling good.
What I Am Looking Forward To: Just getting good results from each doctors appointment, that he is growing properly and is good and healthy. I just pray for those good results.
Next Doctor Appointment: July 13th!