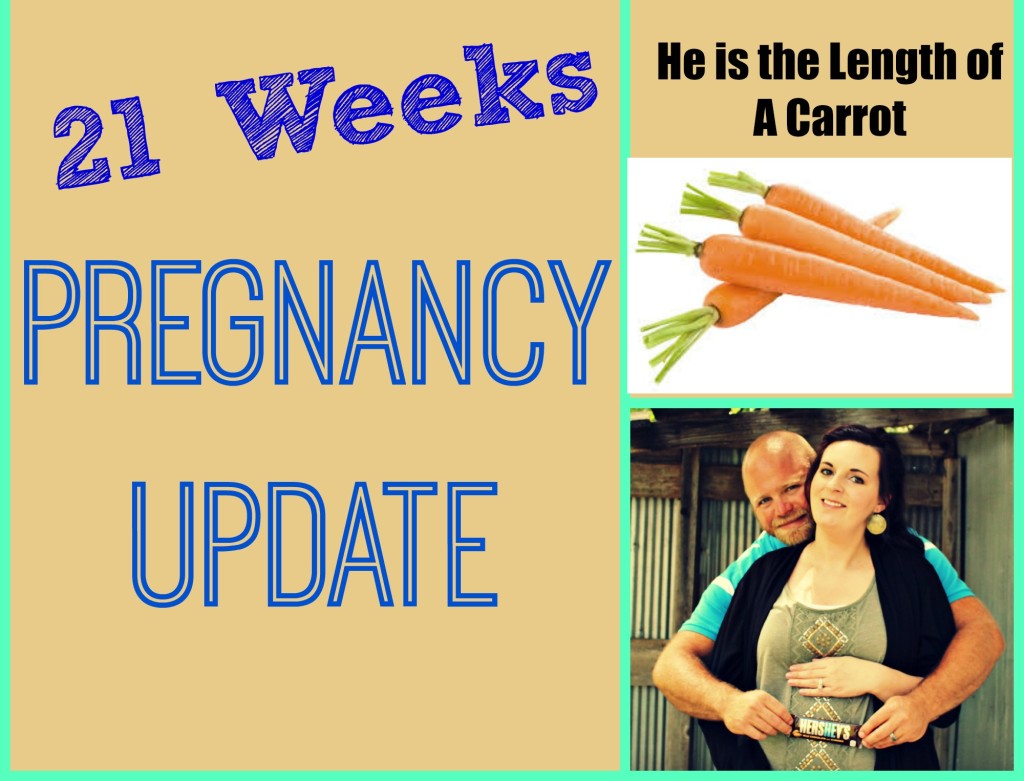 Okay all, if you are following my pregnancy journey, you know the other day I announced the Gender Reveal! It is a BOY, and we are more than excited! I had a really strong feeling it would be a boy! We did find out I have SUA, a two vessel umbilical cord, which could lead to low birth rate, and other things. I blogged about it in my gender reveal post. I might do a post just about it later.
Luckily from the sonogram they did the anatomy scan and all his organs and such look good. He is 50th Percentile in his weight, which is good. He was weighing 14 oz on Monday! It was so good to see he is healthy after hearing about our SUA diagnoses, as it can lead to complications.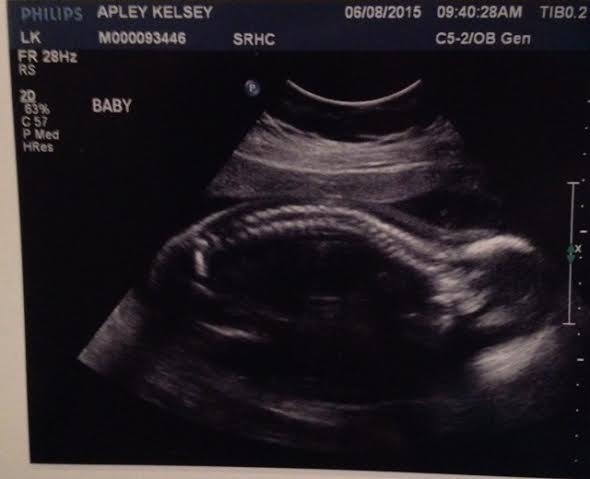 When we were doing the sonogram, he was moving so much it was hard to get some pictures! At one time he had one of his hands above his head, it was so sweet. Adam does that a lot, and it was fun to see that he has his little personality showing! He wouldn't show us a profile picture, he was acting a little shy! At first we didn't think we would find out gender, cause he kept his legs crossed. But, she had me use the bathroom, and when I came back he had his legs spread to let us see! I would have been so sad if we didn't get to find out!
So without further chatter, here is my 21 weeks pregnancy update, just 19 more weeks to go till we meet our lil man! No name picked out yet, but I think we are getting closer! When we 100% decide we will share the news with you all!
Size: Baby is the size of a carrot, and on Monday they said he weighs 14 oz, a little over what the online info says! In other developments, his eyebrows and lids are present now! He is growing bigger and stronger each day!
Movement: This little guy is SO active! He moves around quite a bit. There are times when I don't feel him move much but I read you don't really feel it consistently till around 28 weeks! Adam has been able to feel him kick as well! You can't feel it from the outside all the time, but sometimes he kicks pretty good and you can feel him saying, hey I am in here! I love feeling him move around, I just love him so very much!
Body and Changes: I am really getting a good bump going. My top part of tummy still hasn't fully popped out yet, but I think it is close! I have had some swelling in my hands and feet when I get hot. My doctor said to watch my salt intake, to help reduce swelling, steer clear. I feel like my hips are getting wider and my love handles are growing as well! But, that is okay, I know it is part of being pregnant. I wish all my weight was in tummy, but I know it is here and there.
Sleep: I am doing pretty good on sleeping. I tend to wake up a little bit, but I can normally get back to sleep after a little bit. It wasn't like last week where I was up for hours on end. So, nice to get some more good rest.
Emotions: This week has been rough, I won't lie. Hearing we had a two vessel cord, and not fully knowing what that meant was extremely scary. I cried all day, just worried about our baby. I don't want to lose him, or have him have defects, or be born early because he isn't getting the nutrients he needs. But, after a lot of reading, I am feeling a bit more confident on things. So I have been a bit of a cry baby this week, so hopefully I can level out more. They don't lie when they say your emotions are really heightened!
Morning Sickness: Still having nausea here and there. Not near as rough as what it was when I was first pregnant. Luckily with some medicine or just eating some protein it helps me to feel a bit better! So I can't fully complain about it, I do wish it was fully gone though!
Cravings: Still wanting lots of protein. I am huge on fruit as well, both are things I have been crazing for the whole pregnancy. Nothing to weird still, so no ice cream and pickles!
What I Miss: This week, I don't really have anything I miss. After the scare we had, and the journey ahead, I want to be thankful for everything right now. I just want him to be healthy and arrive on time! If my feet have to swell some, gain weight, and such I will do it for him!
What I Am Looking Forward To: Starting at 28 weeks, I have to get ultrasounds every 4 weeks to ensure he is okay, and no problems arise. So, I am looking forward to seeing him more, and praying for good results each time.
Next Doctor Appointment: July 13th!