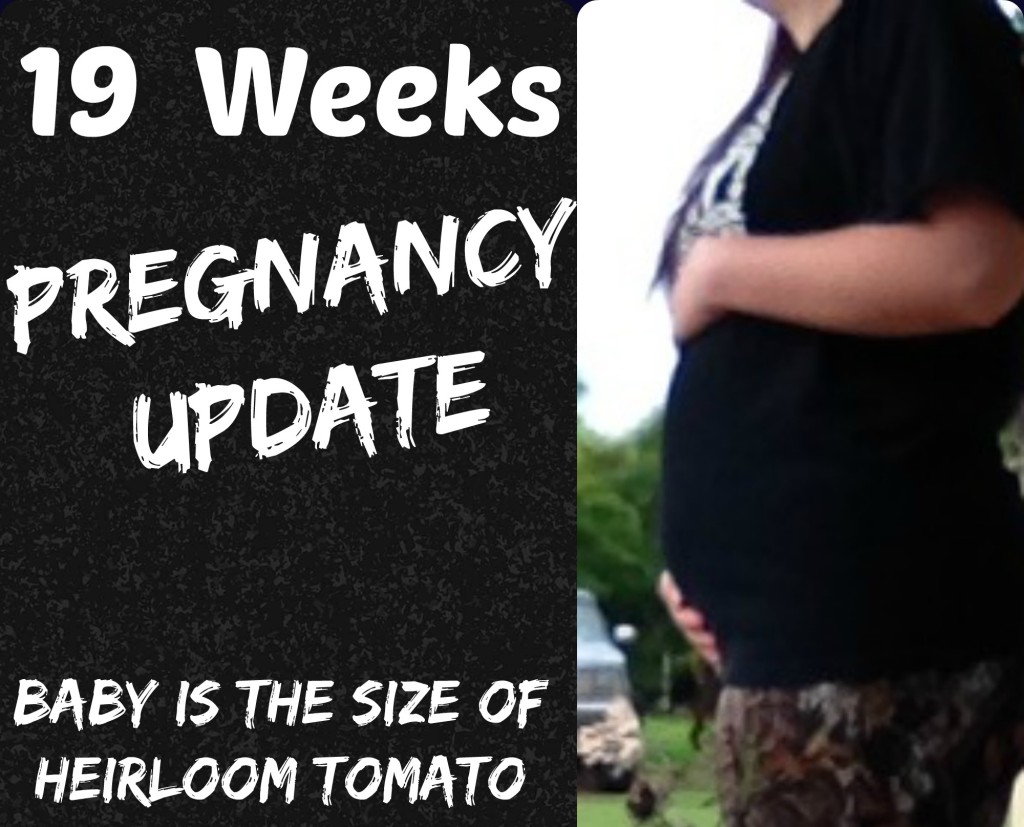 Man oh man what a crazy week. I have felt pretty ucky on some days so don't mind the picture, I am still in my pj's! My belly is finally popping out on the top pretty good. That is the one thing I have really began to notice. It was like overnight my belly was just growing and growing! I have noticed when I feel my tummy is getting bigger I tend to get a bit more nauseous!
Just so you know, as for baby names, we are still working on what we will pick! When we can finally agree and feel for sure on the name, I will be sure to share the fun news with you guys! Enough jabber, here is my 19 week pregnancy update!
Size of Baby: Baby is size of a heirloom tomato!  Baby is developing specialized areas in the brain are being designated for smell, taste, hearing, vision and touch! Motor neurons are continuing to develop in the baby's brain!
Movement: I feel the baby move everyday now. It is really special, I have really been loving it. It really makes it real, a constant reminder that there is a baby moving around in there saying I am here!
Body and Changes: Really beginning to grow a lot more in my belly and other area's of course, haha! I am just shocked at how fast my belly is starting to grow! I read that this is the time the baby really amps up and grows a lot faster, and it says to be prepared for your belly to grow, and they weren't lying!
Sleep: Been struggling with sleeping. I have been up a lot through the night. I either can't sleep or I just don't feel that good. So I have been watching a lot of tv at night, messing on pregnancy app and such. I can normally get back to sleep around 5 and sleep till about 7:30.
Emotions: Holy Moly, I cry so easily! I am noticing I get really emotional for no reason at times. Sometimes I just want to cry for no reason, but I hear so many women talk about this, and I am really experiencing this! I do notice I can get frustrated at times as well. I have heightened emotions all around!
Morning Sickness: Still struggling with this one. Some days are pretty good and other days I have really bad days. Past few days I have been pretty sick, I am hoping I feel better soon and get some energy back!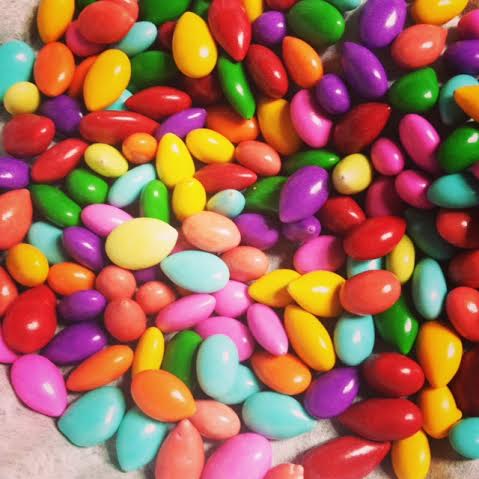 Cravings: I have been eating a lot of Chocolate Candy Coated Sunflower Seeds for snacks. They are so good. I also am back to wanting cheese a lot, protein, Cheetos, watermelon, cherries, and ice cream. A good mix of stuff. It is weird today I am craving ramen noodles, I haven't wanted those in forever.
What I Miss: Being able to move freely around. I have noticed I hurt more and bending over and such I will get stretching pains or my belly feels tight, so I have to re-adjust!
What I Am Looking Forward To: Seeing our baby for the first time in the sonogram! I just want to see our baby, see he/she is healthy and all is okay!
Next Doctor Appointment: June 8th, we have a sonogram and then a doctors appointment right after.