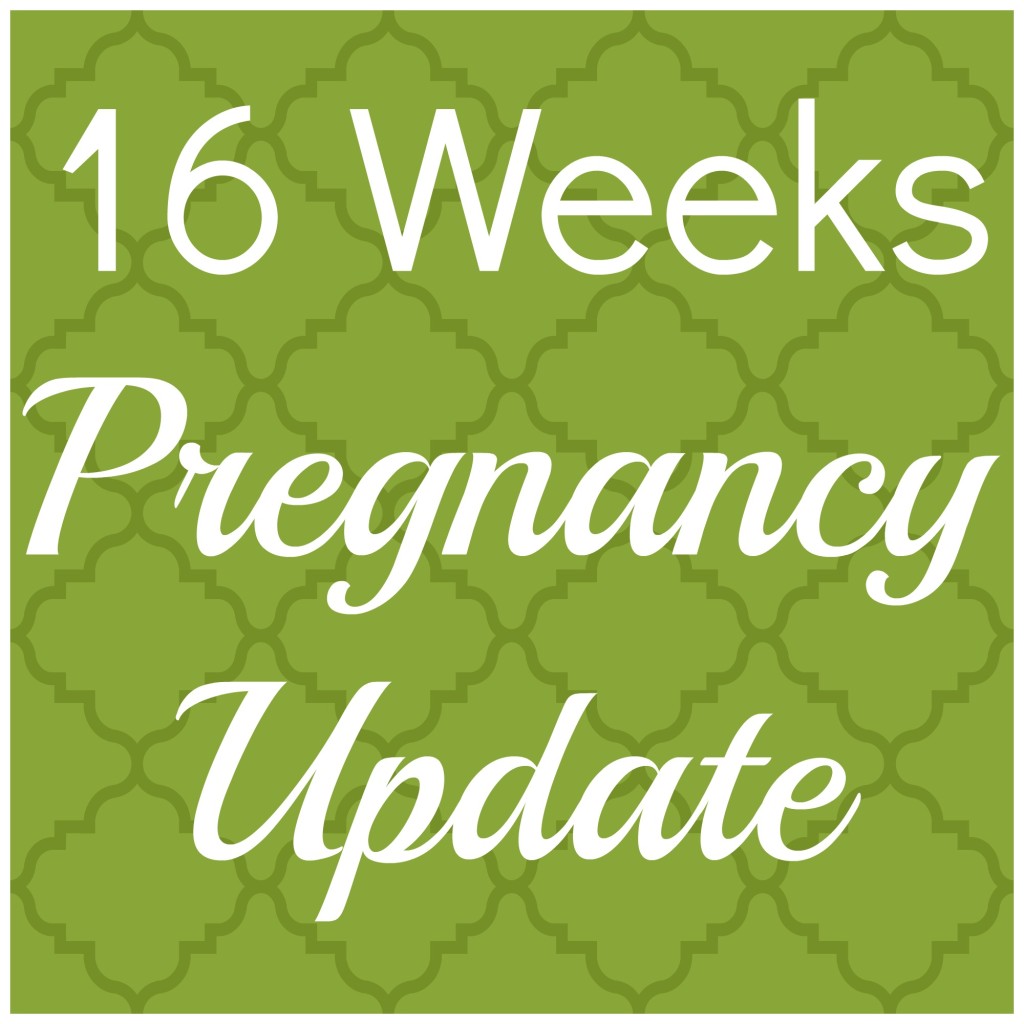 Wow I can't believe I am 16 weeks already! It seems like the weeks are going by pretty fast. I am so excited to get to my next appointment and hopefully hear my next one will be for the sonogram to find out sex of the baby and get to see our baby for the first time! It has been such a long wait! I know some people can get sonograms pretty early, but the hospital I am going to doesn't only unless something is wrong. So I am semi-patiently waiting!
Man I will say, when I get hungry, I get HUNGRY! It is like I have .2 seconds to eat before it goes into nausea. It is crazy! I have noticed my appetite is getting a bit bigger. I have to eat every few hours or I get a deep growl in my tummy that makes me feel pretty sick. So, I try to eat often.
Now enough chitter chatter, here is my 16 Weeks Pregnancy Update!
Size of Baby: Sweet little baby Apley is the size of an avocado this week! Baby's legs are much more developed, and head is more erect than it has been, and baby's eyes have moved closer to the front of his head. Baby will start growing really fast now, so it says soon baby will double in size! 
Body and Changes: I still just have a little bump at the bottom of my belly. It hasn't popped out. I am gaining some weight and ready for my belly to look more pregnant!
Sleep: It is a hit and a miss. Last night I barely slept but for the most part I can sleep through the night. I do wake up quite often to go to the bathroom, and sometimes I need to eat as I feel pretty sick.
Emotions: I am a bit more leveled out. I don't cry as much as I was, but I have noticed getting annoyed a bit more easily at times. But for the most part I feel pretty level. Ha, I am sure that could change soon!
Morning Sickness: Still feeling sick in the mornings and sometimes at night. Mornings are the worst but last for a few hours and then most of the time goes away.
Cravings: Watermelon is a big one still, loving potatoes, and meat and cheese. I am back to wanting more spicy food, and this week I have wanted Spaghetti or Lasagna a lot, so that is what I am making for supper tonight!
What I Miss: Feeling good. The nausea that rears its head whenever it feels is really hard.
What I Am Looking Forward To: Still looking forward to finding out the sex. I read that soon in the next few weeks I should start to feel the baby move around. I can't wait for that, it will make it feel that much more real!