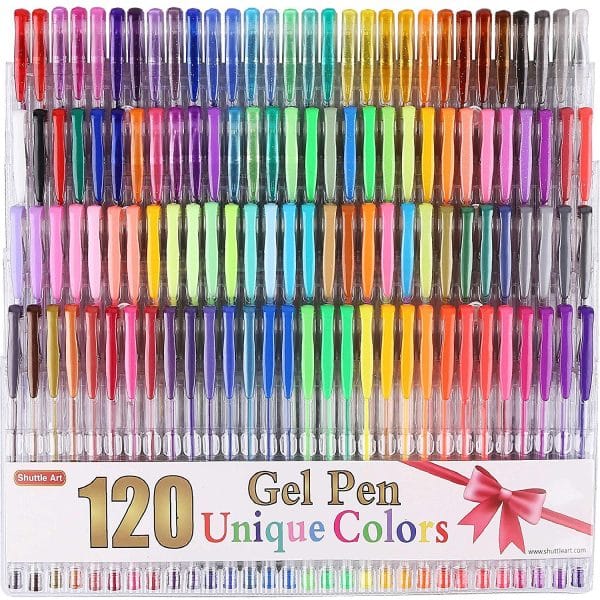 Even as a grown-up, I LOVE to have lots of colors to create and color. What is extra fun is GEL PENS!! And, the more colors the better! Right now Amazon has this highly rated Shuttle Art 120-Piece Gel Pens Set available for just $14.97! Shipping is free for Prime members or on orders of $25 or more.
Not only does this set contain 120 individual colors (no duplicates!), it also includes nine different color types including glitter, metallic, swirl, and more. It's a quality set with long lasting, durable tips, smooth writing, non-toxic, acid free. This set also gets AWESOME reviews! Over 1300 people have weighed in and given it an average of 4 1/2 stars!
Looking for something fun to do with your brand newShuttle Art 120-Piece Gel Pens Set? Check out our list of free printable adult coloring pages. We all know coloring isn't just for kids any more!