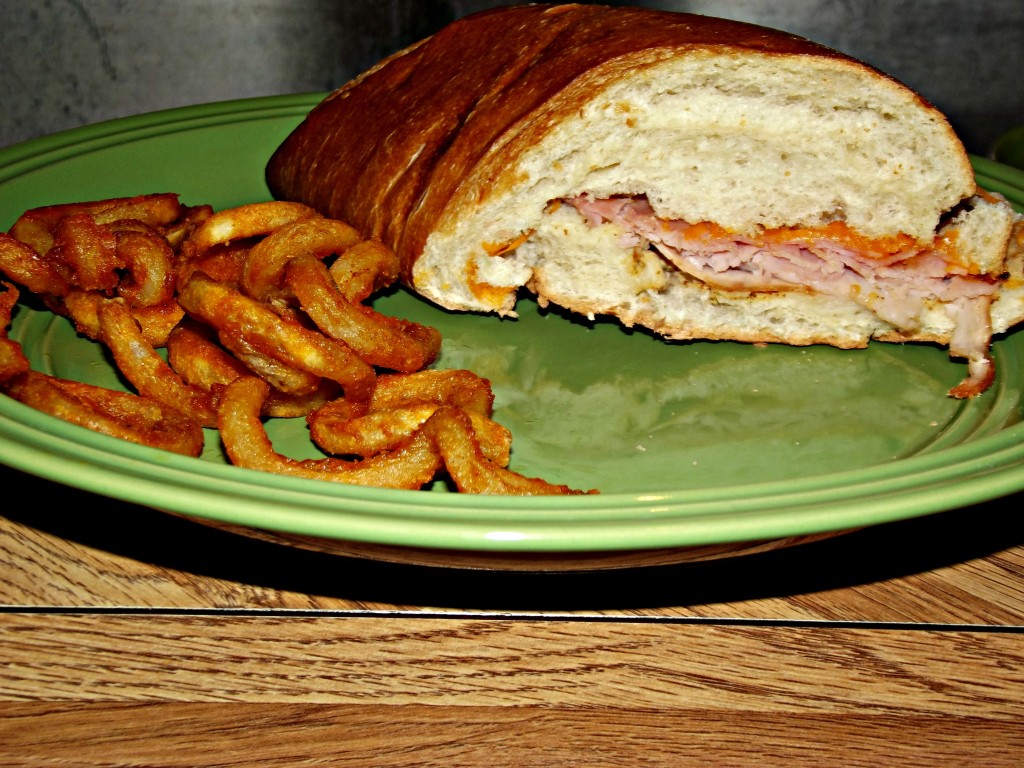 Sometimes I am not in the mood to cook a huge extravagant meal. So I am always trying to find quick and easy meals to fill in for the days I don't want to cook forever or are busy.
So I decided to try a new take on a hot ham and cheese, to kind of switch things up! Kind of reminds me of a quizno's  or subway sandwich!
Ingredients: 
1 loaf of french bread
sliced ham (or use whatever meat you want)
shredded sharp cheddar cheese
grey poupon mustard
And Lettuce, tomato and such if you want to add on sandwich.
How to make: 
Preheat oven to 350 degree's
What I did was cut the loaf of french bread in half length wise so it would be open. I then put some mustard along the one side, tossed on some ham on top of mustard, and put cheese on it. I just sprinkled enough to cover meat, but you can add as much or as little as you want!
Then toss in oven and bake until the cheese is melted and bread is a little crispy, mine took around 10-15 minutes. Note that altitude and such will change cook time!
Once it was done, you take it out and put whatever fixings you want on it then close up the sandwich and eat. I served with fries

!!
Very affordadable and delicious
This post may contain an affiliate link. Please see my
Disclosure Page
for More Information.